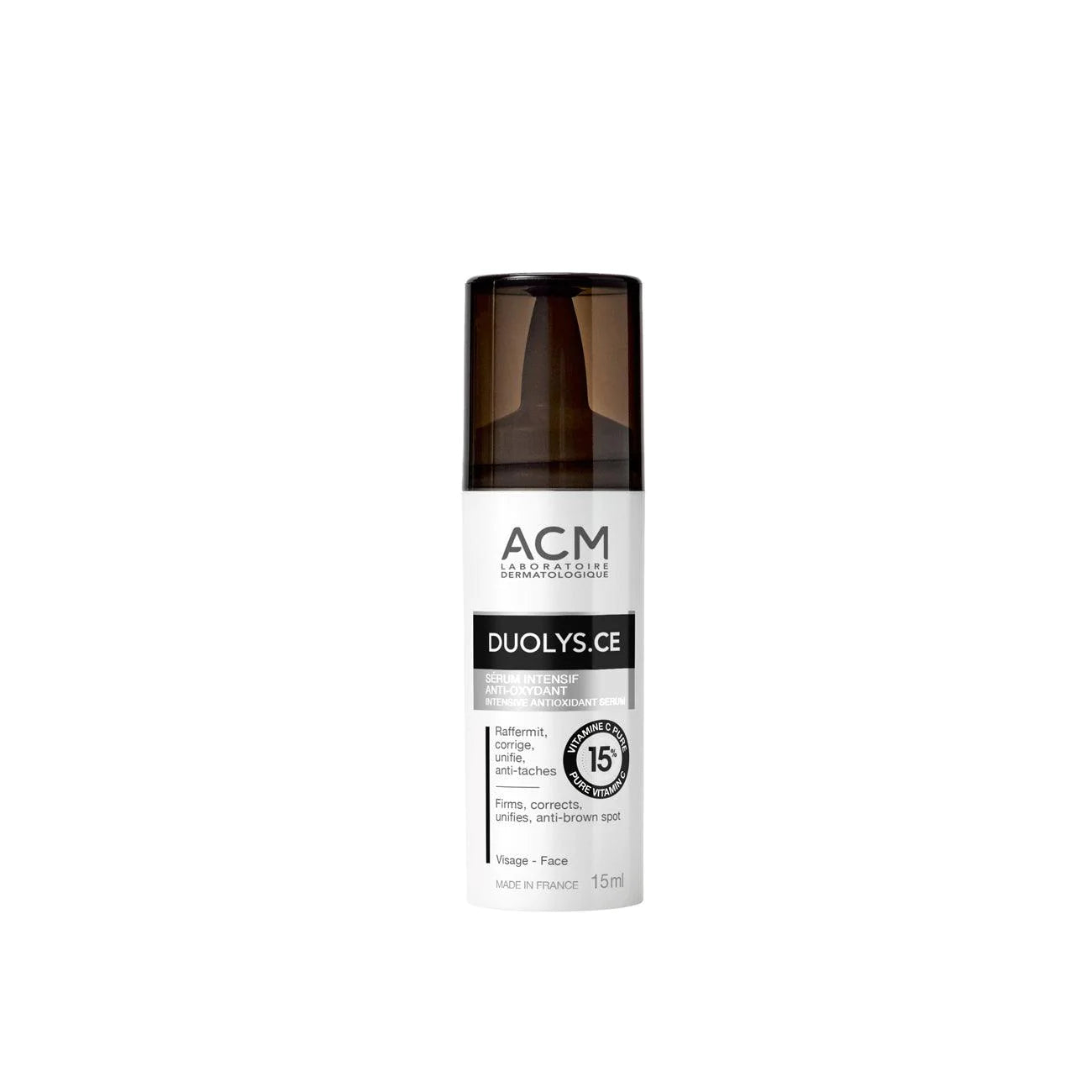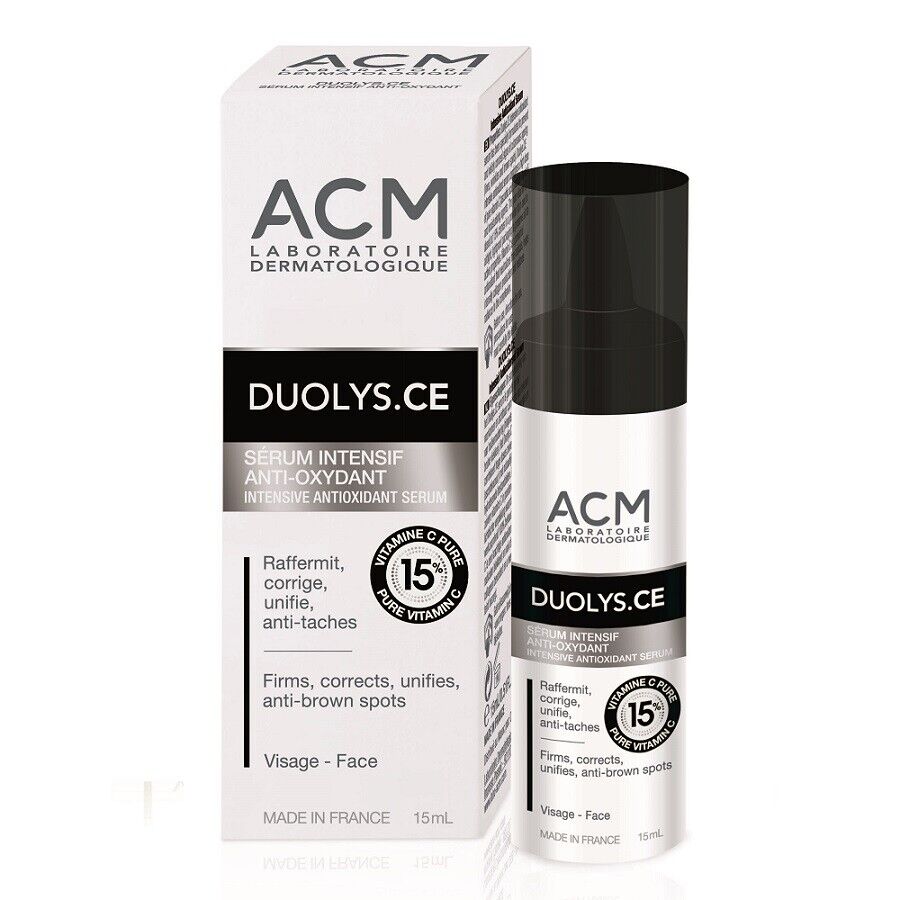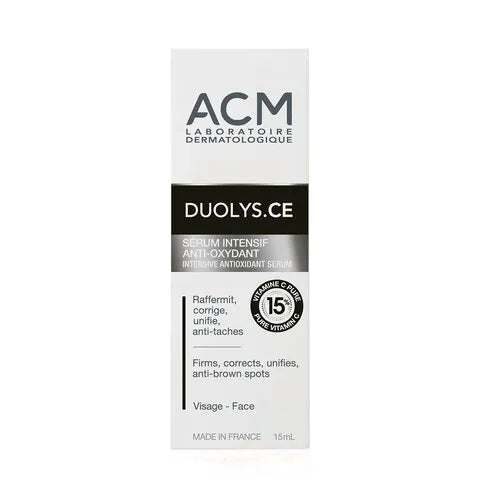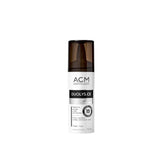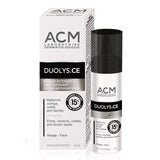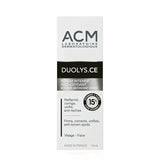 Duolys CE Anti-Oxydant Serum
ACM Duolys CE Anti-Oxydant Serum
Intensive antioxidant serum the greatest ally of dull skin, this serum offers unequalled efficacy thanks to its high content of pure vitamin c, a potent antioxidant. FOR PEOPLE OVER THE AGE OF 30 YEARS. This antioxidant serum shields your skin from free radicals and provides protection from environmental aggressors, helping to maintain a youthful complexion.
Its compartmentalized double formula enables Duolys CE to simultaneously combat all signs of ageing: wrinkles and lines, loss of firmness, brown spots and dullness. The 15% pure vitamin C blocks the action of free radicals, reinforces collagen production and revives complexion's radiance. To preserve its stability, the vitamin C is isolated in a protective compartment. Each active substance thus delivers the full power of its anti-ageing action on the face, neck and, while remaining gentle on the more fragile skins.
The complexion is unified and radiant, wrinkles fade, the face is more beautiful.
SKIN TYPE All skin types : 30 years old and +
GALENIC Serum
WHEN Morning or evening
BENEFITS Firms up, corrects, unifies the complexion, anti-brown spot
PRESENTATION 15 ml Bottle
How To Use:
Each morning on clean skin, apply a few drops of serum to the entire face, neck and / Remove the aluminium seal 2/Mix the powders or serum by pressing the flexible membrane on the bottom of the bottle 2 or 3 times. Shake the bottle 5 or 6 times. 3/ Press the flexible membrane to push the product out and apply it onto the skin