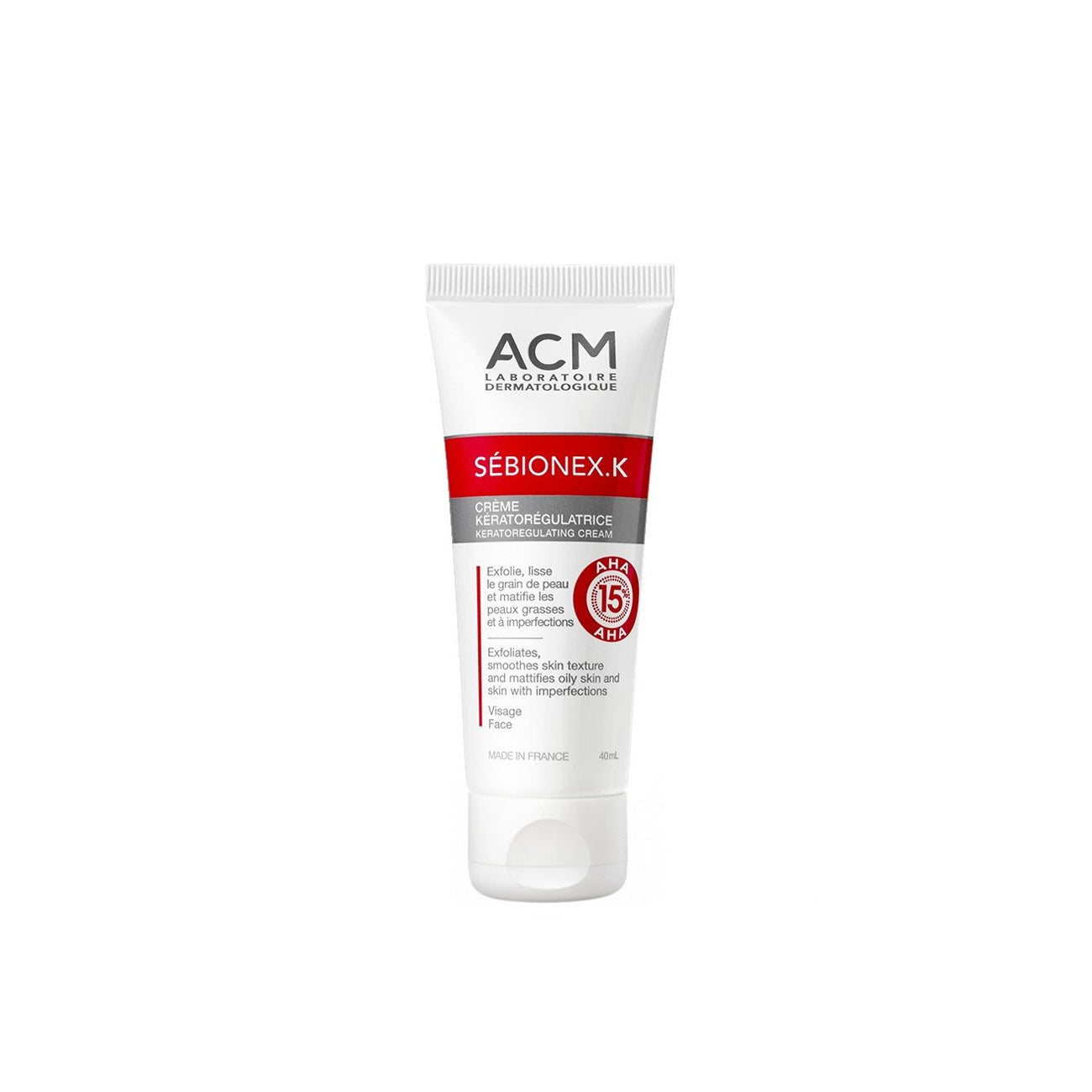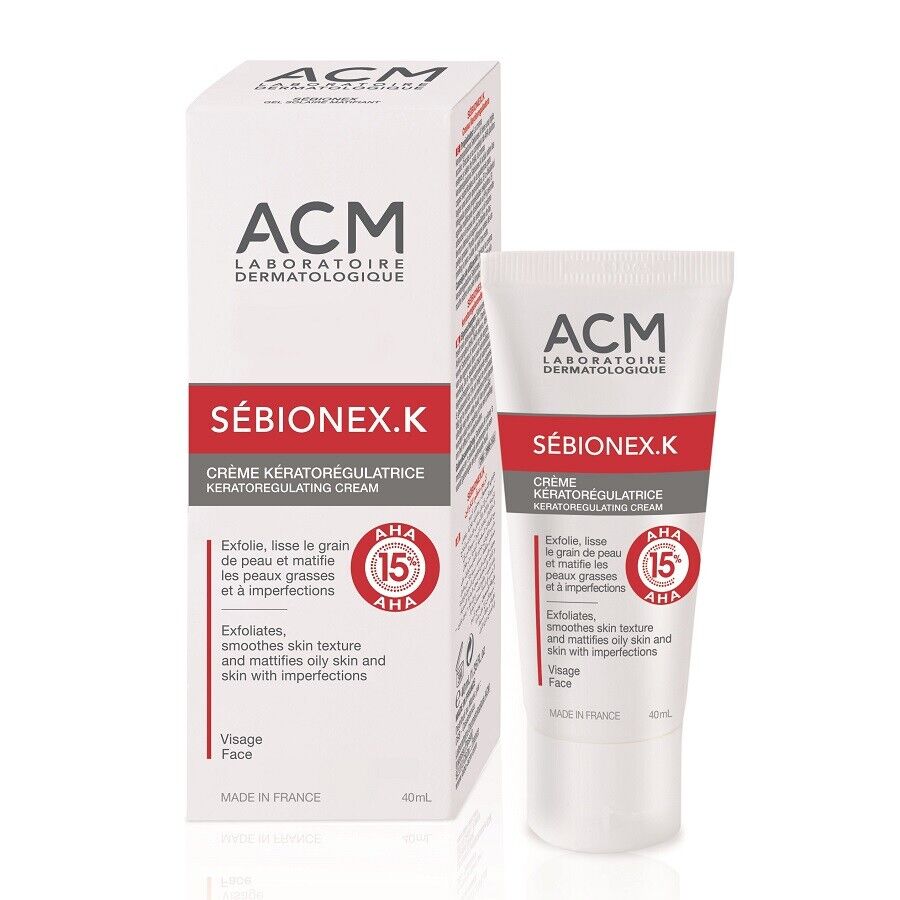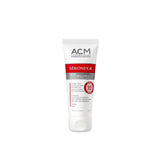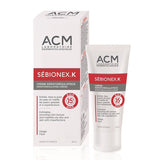 ACM Sabionex K Cream
This cream is a daily scrub that refines the grain of oily skin. It can be used alone or in combination with a topical anti-acne treatment.
Its exfoliating action, derived from the combination of 3 forms of AHA, is progressive to ensure better skin tolerance. Zinc gluconate, a sebum regulator and purifier, regulates sebum production and limits the proliferation of imperfection-causing micro-organisms. Thanks to its mattifying agent, it absorbs any excess sebum, thus reducing the shiny appearance of oily skin throughout the day. It leaves the skin clear and non-shiny.
Apply Sebionex K keratoregulating cream morning and/or evening to clean and dry skin.