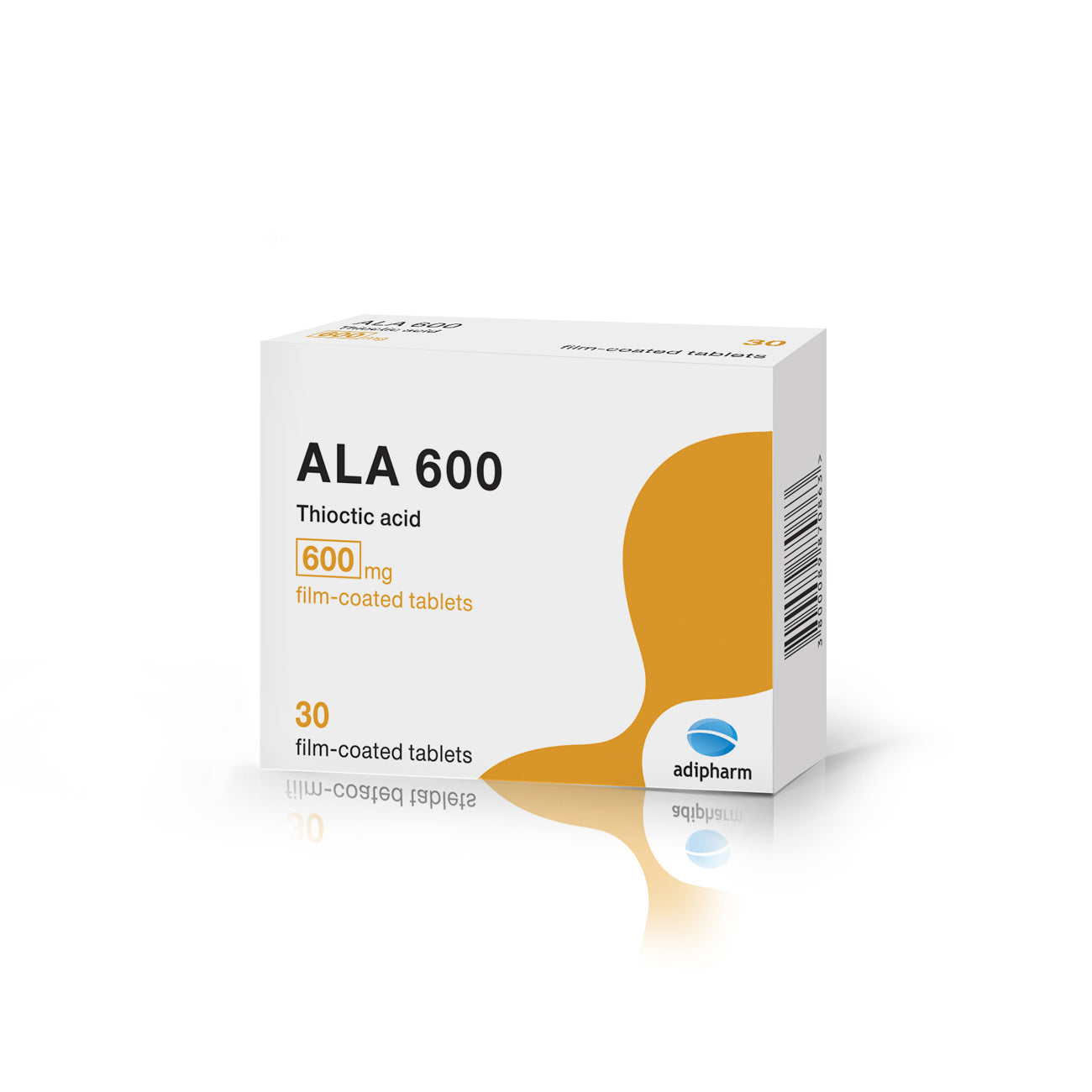 Ala 600mg 30 Tab
ALA-600 is a supplement containing higher concentrations of Alpha Lipoic Acid – a powerful antioxidant that offers powerful protection and
multiple benefits.
This higher dose supplement is very valuable in mitigating the Diabetes complications in adults.
ALA is made in animals normally, and is essential for aerobic metabolism too.