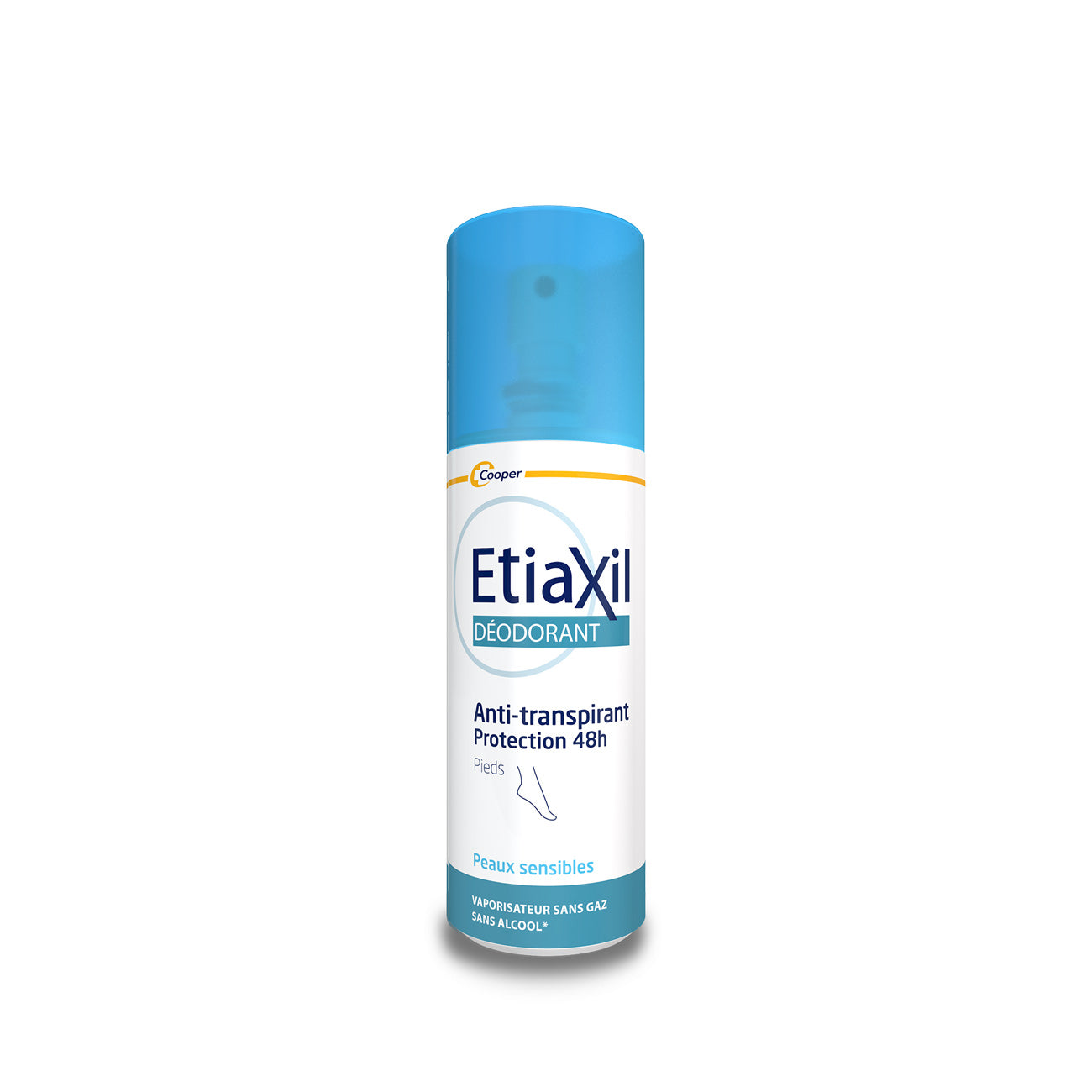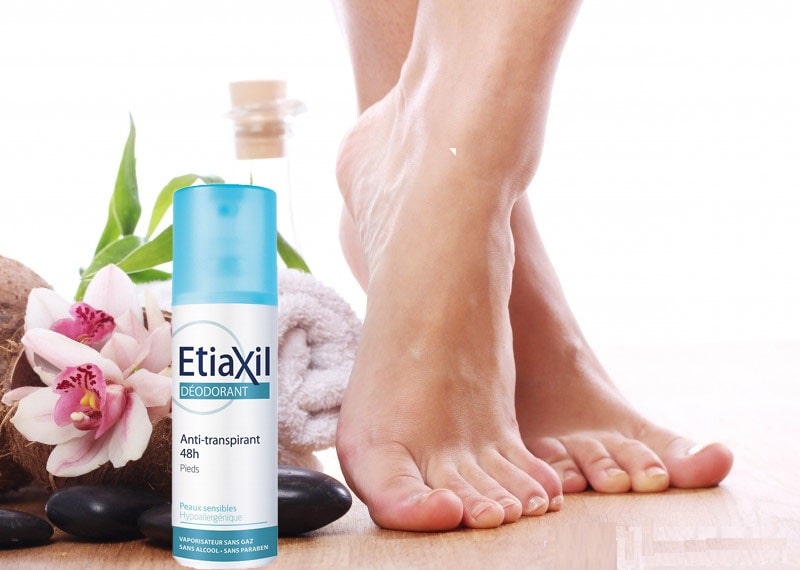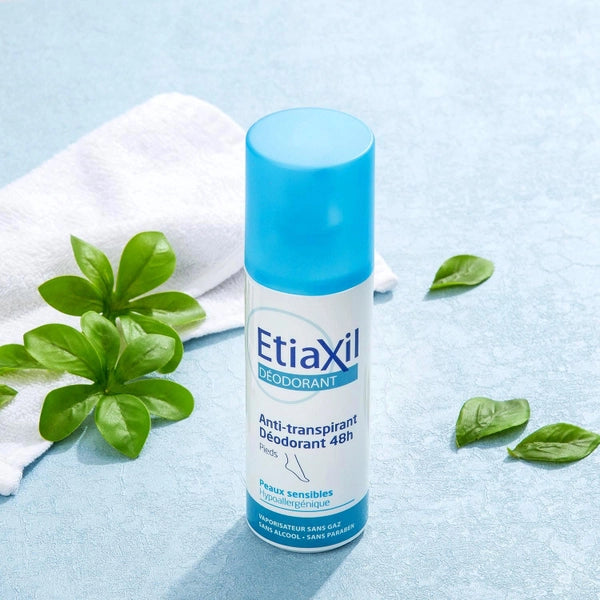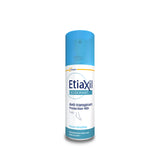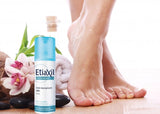 Antiperspirant 48h Feet Protection Spray without Gas
Etiaxil Anti-perspirant 48h Feet Protection spray is designed for daily use against moderate sweating of the feet.
Its clinically proven effectiveness 1 stops perspiration for up to 48 hours and thus ensures total control: anti-humidity, anti-odour. Dermatologically tested, this product is formulated without alcohol and enriched with a soothing agent to maximize comfort for all skin types, even the most sensitive, while providing a feeling of freshness throughout the day.
Its high tolerance formula is also anti-marks.
(1) Antiperspirant efficacy test by gravimetry on 32 people. Usage test on 21 people. Anti-fingerprint approved by 100% of users.