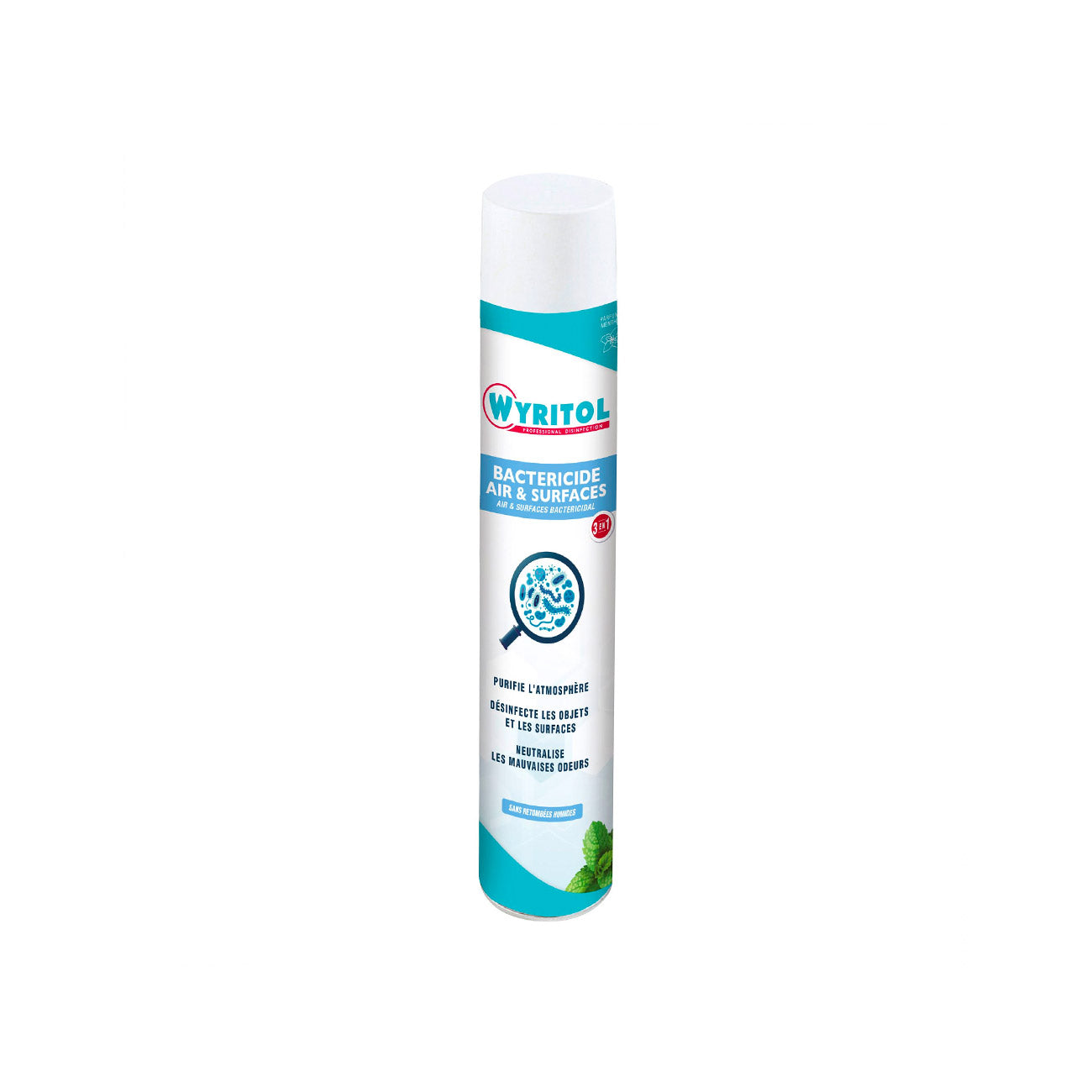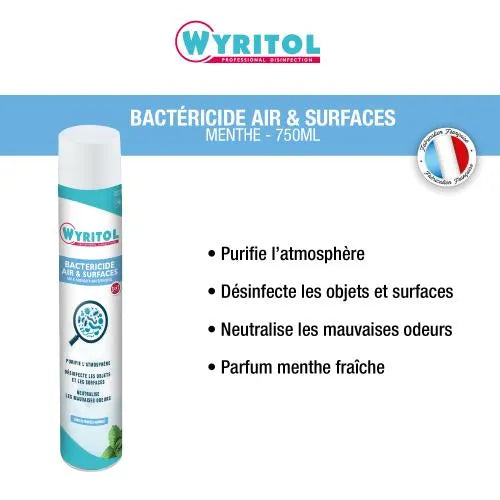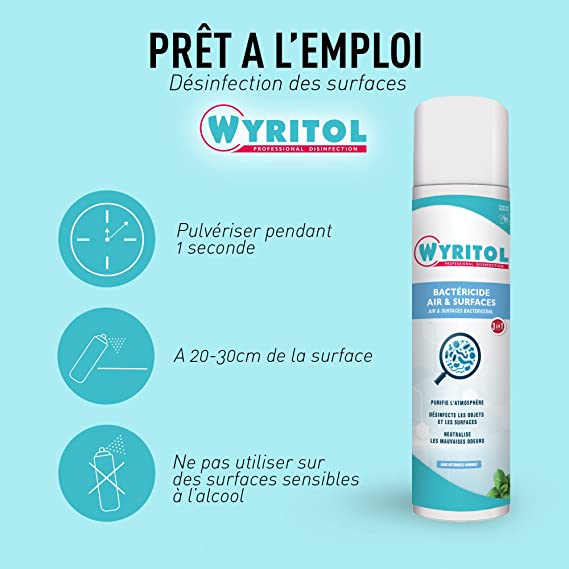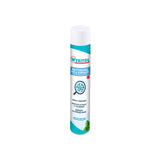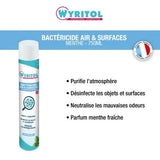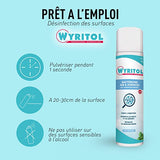 Deodorizes and disinfects the ambient air, without falling damp.
It sanitizes, disinfects surfaces and deodorizes at the same time.
Limits contamination, it is ideal for medical professions, waiting rooms, nurseries and public places.
Thus this aerosol has disinfectant action is of interest in premises subject to a strong presence, often conducive to various infections.
Its mint scent gives off a pleasant scent of freshness.
Therefore, in periods of high risk of infection, we recommend cleaning the air more frequently than usual.
About 3 times a day, making a large circular gesture for 5 to 10 seconds.