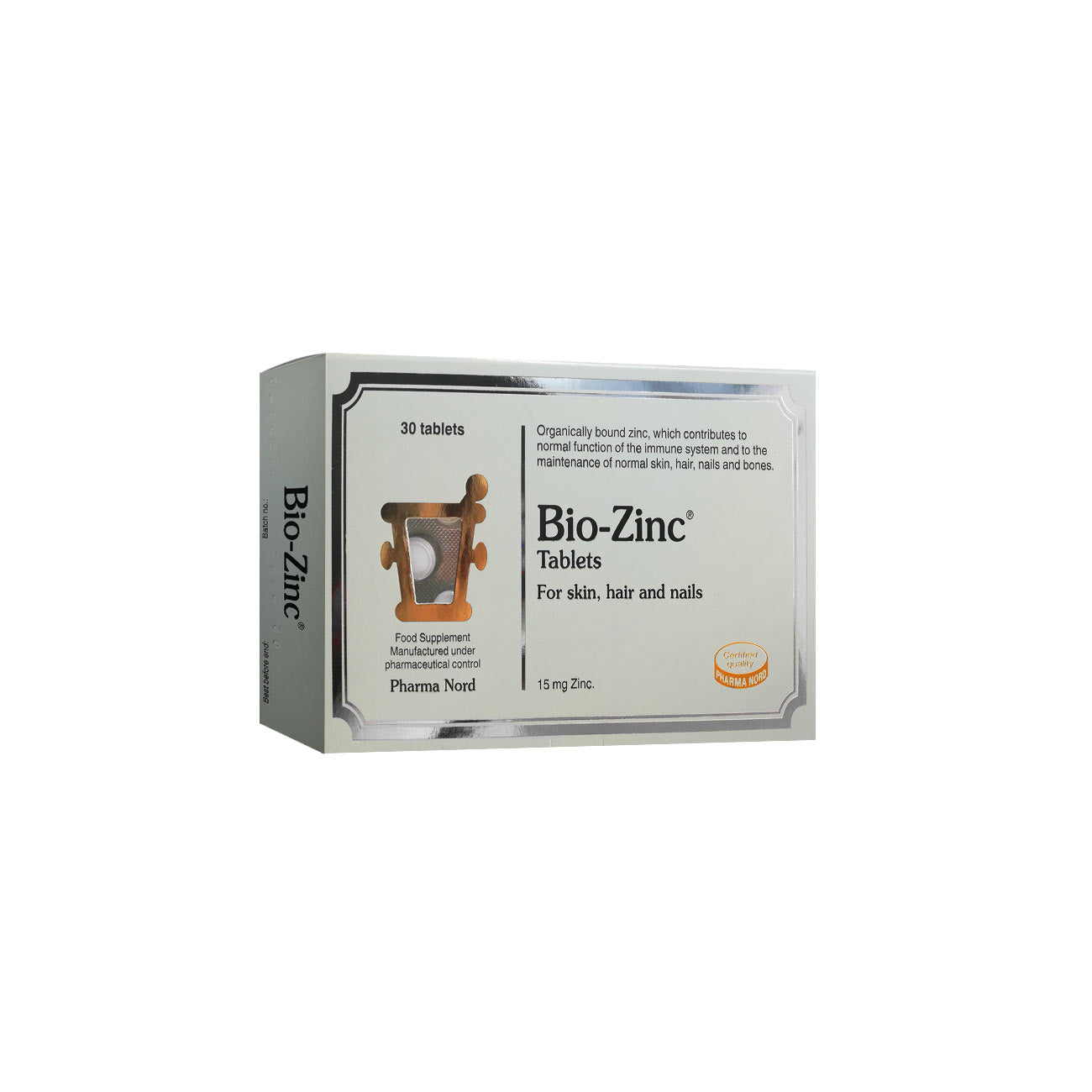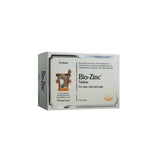 Bio-Zinc 30 Cap
Zinc is an important participant in protein, carbohydrate and fat metabolism. In addition, zinc is an important component of enzymes that protect the body against the harmful effects of free radicals. It contains zinc in an organic form and compensates for the deficiency caused by modern nutrition.
Nutrient in 1 tablet:
Zinc 15 mg 150% RDA*
*RDA: recommended daily intake for adults.
Dosage: 1 tablet per day for adults.
Storage: at room temperature.
What is Zinc?
Zinc is an essential mineral that is a component of nearly 200 different enzymes in the human body. These enzymes have a very important antioxidant effect. Zinc plays a crucial role in DNA synthesis (genetic coding) and is therefore particularly important for cell division, normal growth and development during pregnancy, childhood and adolescence.
Our body needs zinc to break down vitamin A and polyunsaturated fatty acids. Furthermore, zinc affects the production, storage and release of hormones such as growth hormones or testosterone.
Zinc is important for the immune system as it supports the production of T-lymphocytes (killer cells). Zinc also plays an important role in wound healing processes, for example in cut wounds or in case of physical injuries.
Why should we take Zinc?
Bio-Zinc contains organic zinc, which binds to gluconates. This form ensures optimal absorption for the body. For those who do not get enough zinc in their diet, taking Bio-Zinc may be suitable to prevent zinc deficiency and maintain the body's zinc-dependent processes. Suitable sources of zinc are meat, liver, eggs and shellfish.
Risk factors for zinc deficiency:
Although zinc deficiency is not very common, it can still occur. Those who eat very little, have an unhealthy diet, or avoid foods containing zinc are especially at greater risk of developing it.
Zinc deficiency can develop if:
- suffer from a stomach and intestinal disease/or other disease (improper absorption of zinc)
- vegetarian
- you are pregnant or breastfeeding
- suffers from sickle cell anemia
- alcoholic