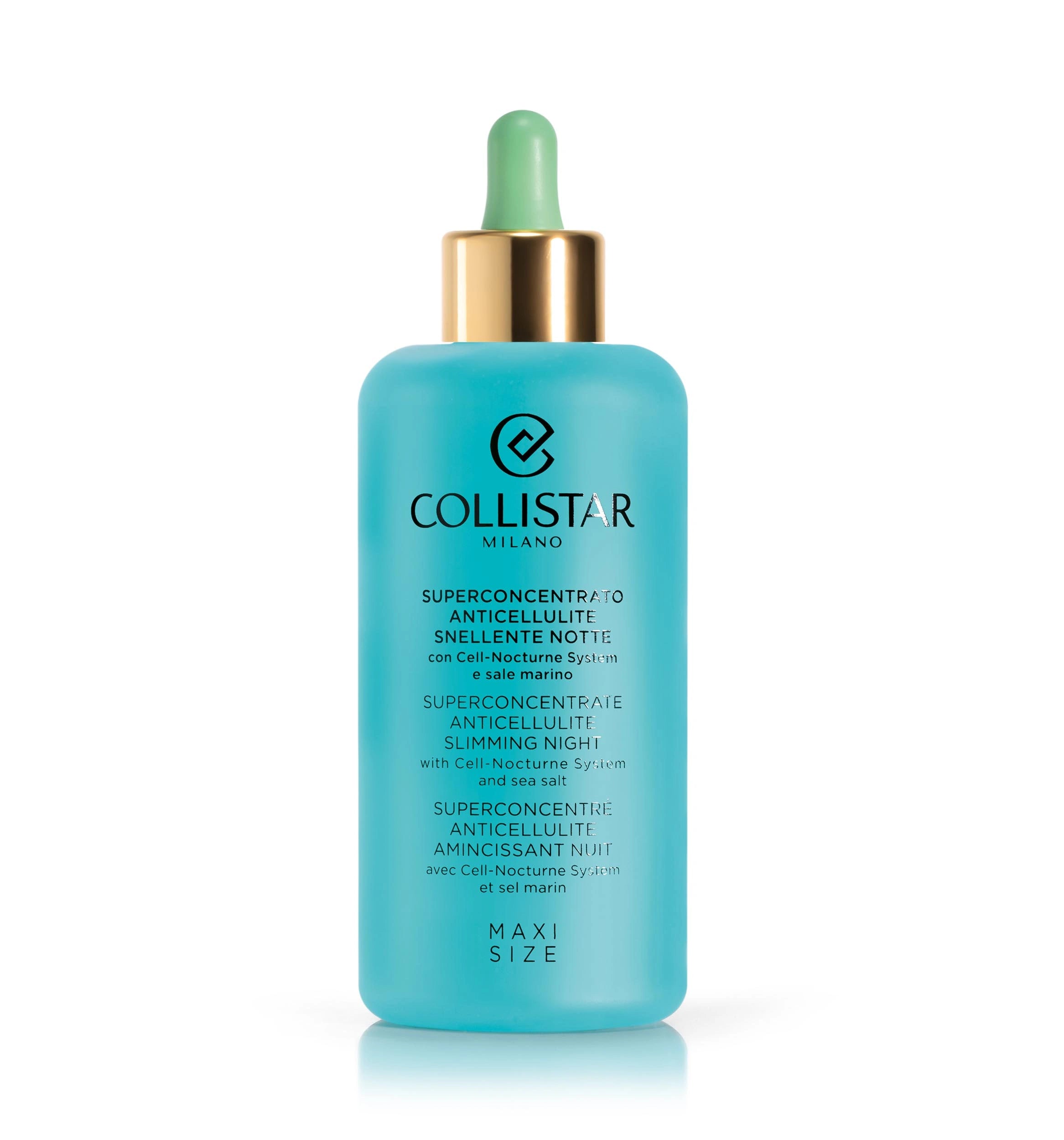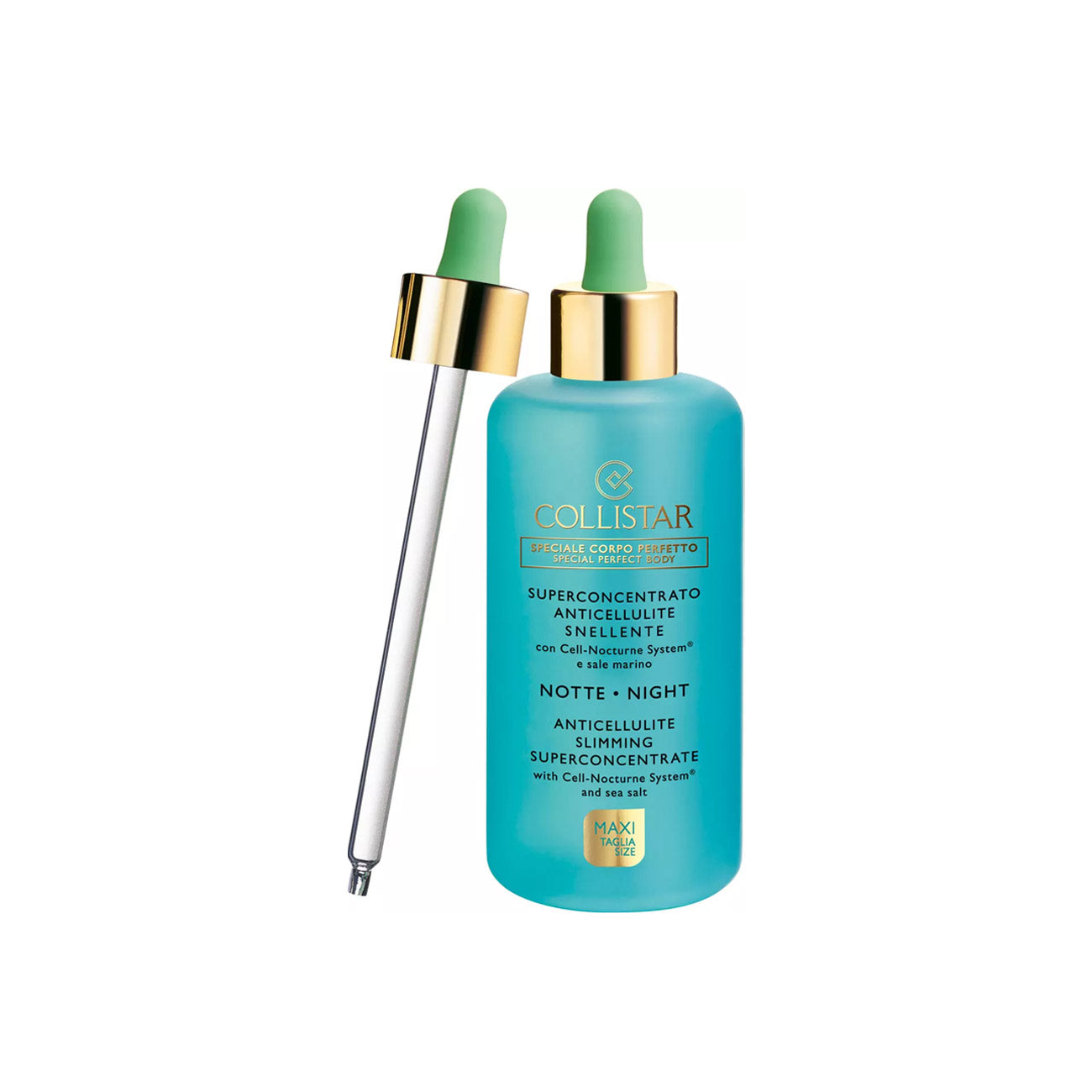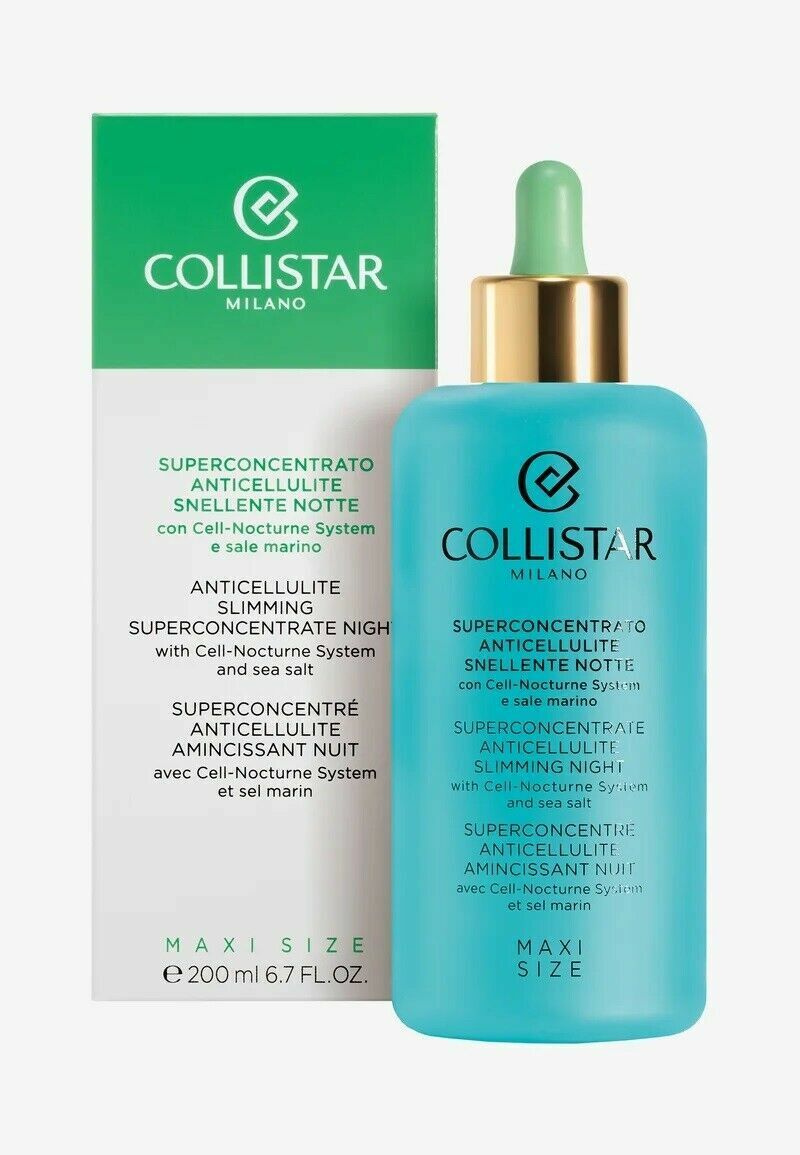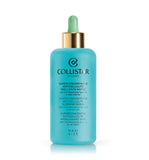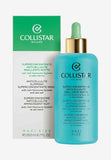 Anti-Cellulite Slimming Superconcentrate Night
Anti-Cellulite, Slimming, Superconcentrate Night with Cell-Nocturne System and Sea Salt
Fight unsightly cellulite and reshaping the body at night while you sleep!
The Collistar Research department has created the first night-time anticellulite treatment – a special and innovative product with a dual effect: slimming and fighting cellulite.
The exclusive Cell-Nocturne System® takes advantage of the nocturnal biorhythms of skin tissue and follows a precise and specific strategy of action during the hours when the skin is most receptive to treatment.
Benefits:
– Thanks to the product's special concentration, just a few drops applied to target areas are enough for rapidly visible results.
– The morning after the first application, the skin already appears more toned and supple.
– With regular use, the orange peel effect diminishes, fat deposits appear less noticeable and in a short period of time, the body appears reshaped.
– To sustain the results, use the product every evening all year round.