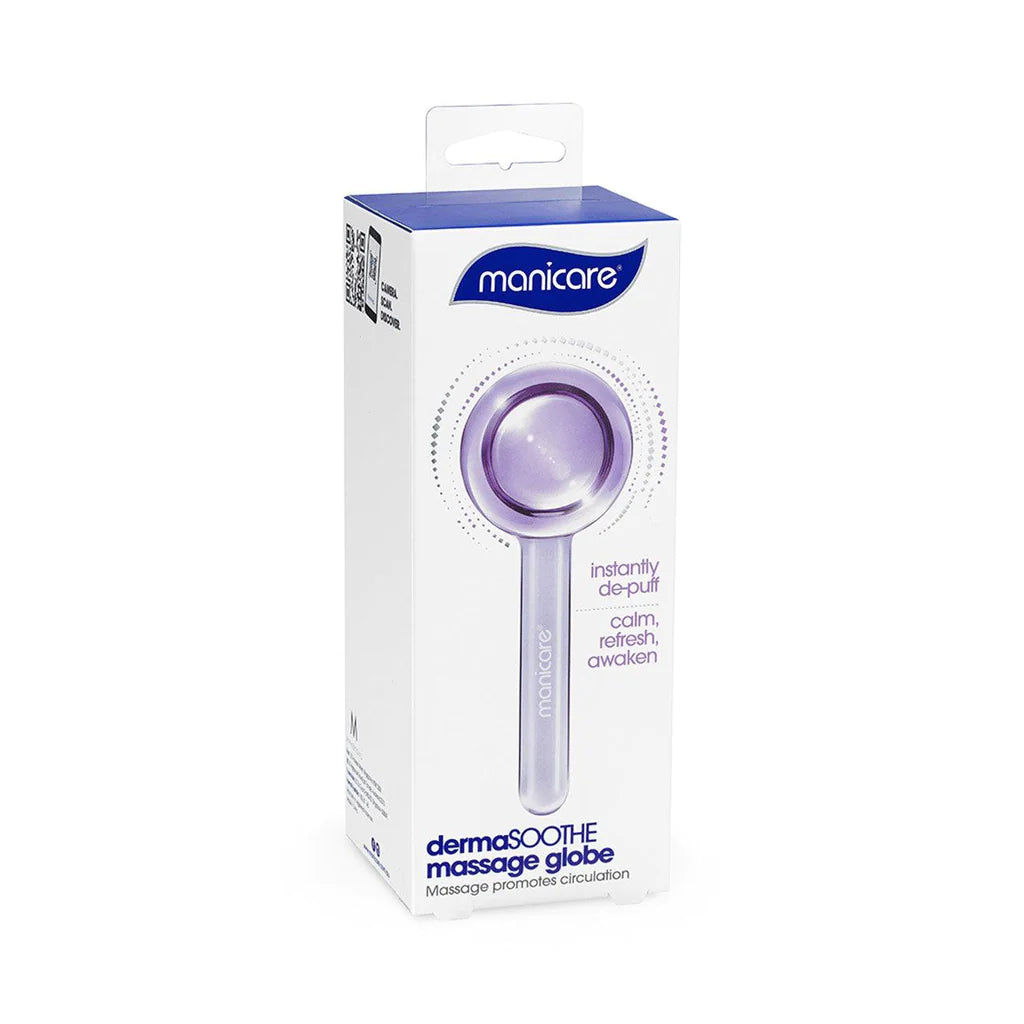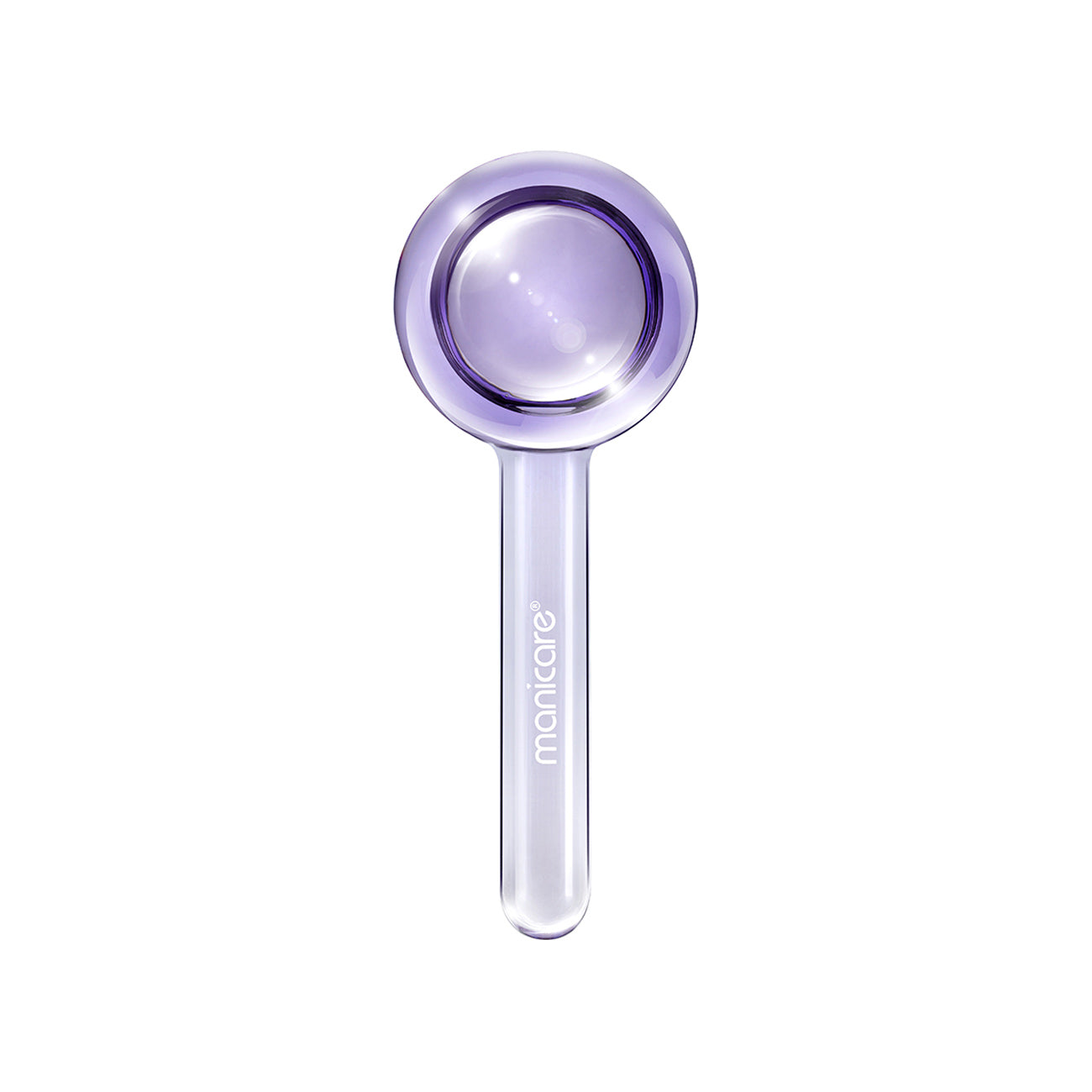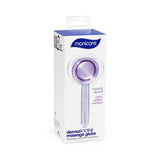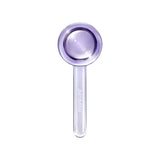 DermaSOOTHE Massage Globe
Simply use as part of your skincare routine; helps enhance the performance of actives in your favourite skincare products.
The massage globe works best if used as a warm or cold compress to enhance the massage effect. Simply leave the globe in a bowl of warm or cold water for 10 minutes to reach the desired temperature. After using the globe, apply your favourite serum, moisturiser, skincare actives or sheet mask with clean hands for better results. Suitable for all skin types. Recommended for use 3 times per week.
How To Use:
1. Gently place Manicare DermaSoothe Massage Globe on your face.
2. Do not apply any pressure, simply let the weight of the globe be the guide.
3. Follow the massage diagrams. Simply roll the globe along jawline, cheeks, and forehead as directed. Massage for 5-15mins for best results.
 Suitable for warm or cold compress range between 0 - 55 Best to wipe with a damp cloth or wash with soapy water and leave it to dry. Store in the packaging provided.  When stored in a fridge, leave in a tray or crisper compartment to avoid rolling inside the fridge. Made of glass. Handle with care. In case of breakage, liquid contents are safe to handle. DO NOT put the massage globe in a freezer or microwave.