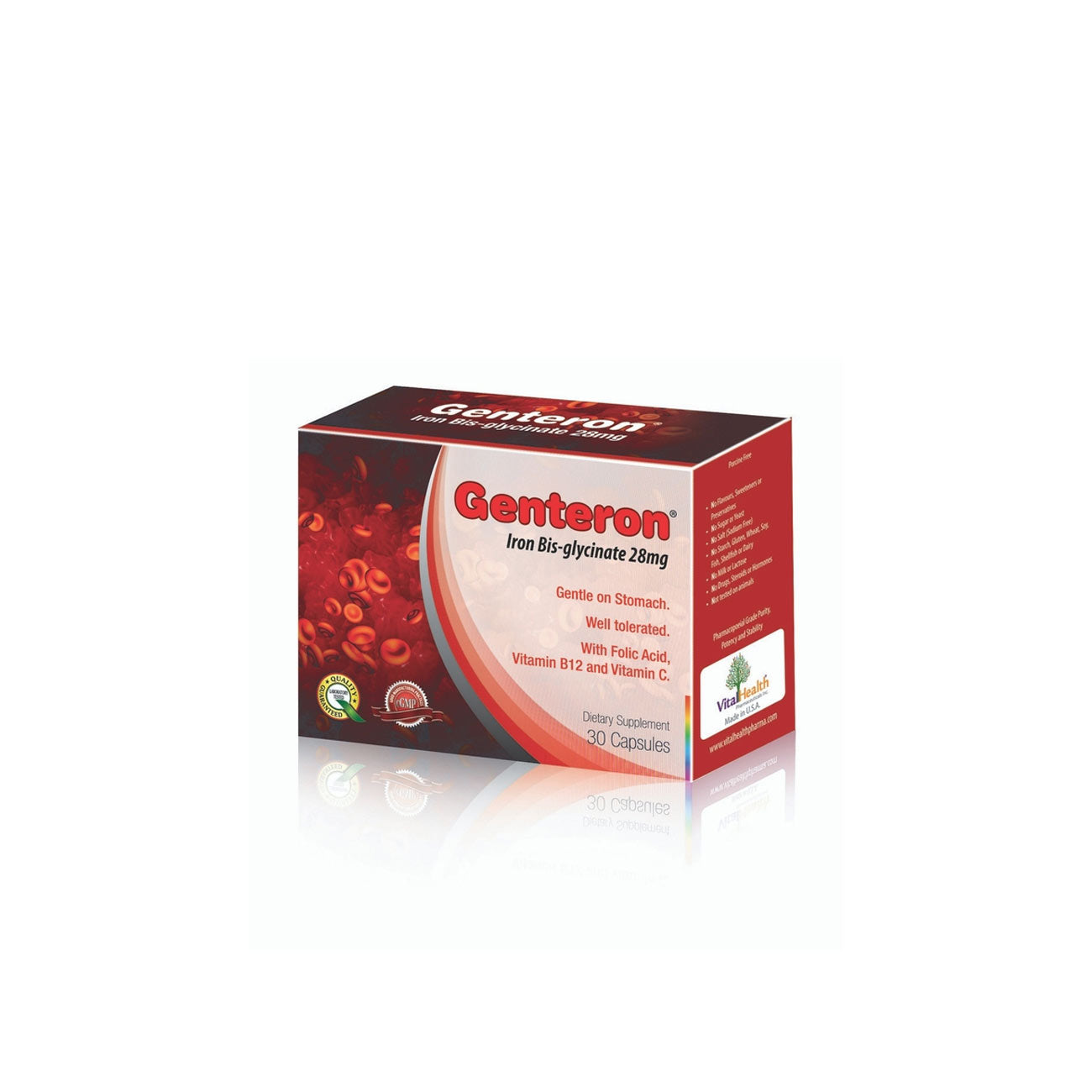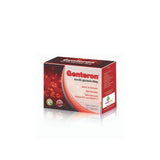 ESI Genteron 30 Capsules
70% of the body' Iron is found in the red blood cells (RBCs) which in turn provide oxygen to the body for various essential metabolic activities and bodily functions. Genteron contains a well tolerated form of Iron that is gentle on the stomach and less constipating. Its absorption is further enhanced in the presence of Vitamin C. Genteron iron multivitamin is particularly useful in individuals with certain nutritional anaemias.
This product contains Iron which may interact with or reduce the effectiveness of other medications. Remember to consult your physician before use. As with other supplements, consult your doctor if you are pregnant, nursing, suffer from food allergies or are on any medication before use. Discontinue use and consult your doctor if any adverse reactions occur. Not intended for use by persons under the age of 18 years. Do not exceed recommended dose. Keep all medicines out of reach of children. Store in a cool and dry place.