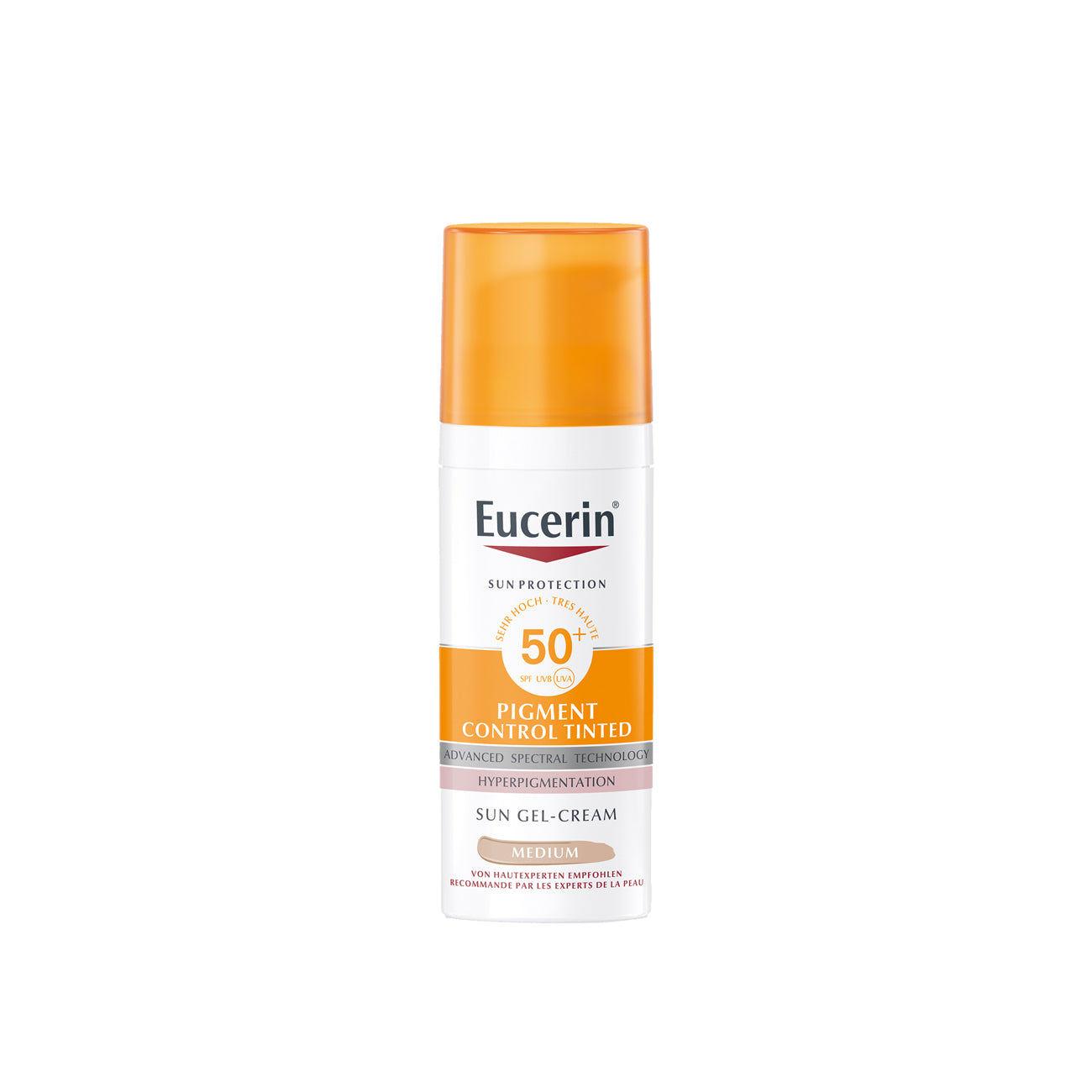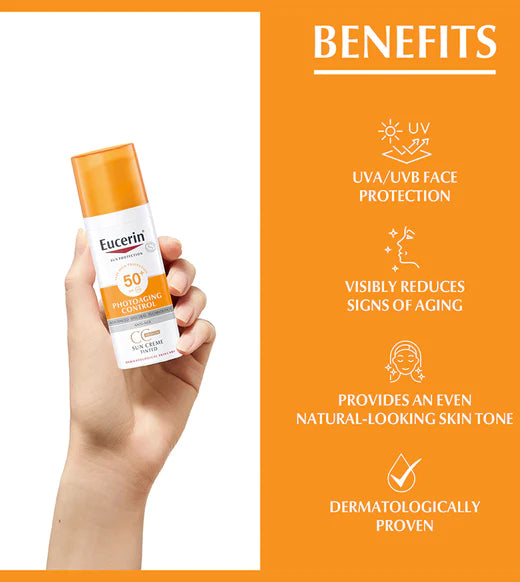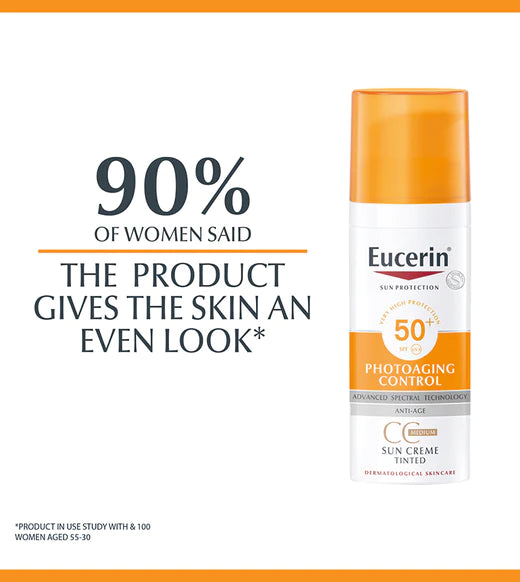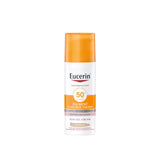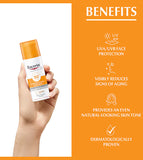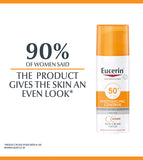 Even Pigment Perfector Sun Fluid SPF 50+ Tinted Medium
Even Pigment Perfector Sun Fluid SPF 50+ Tinted Medium
UV light is the main cause of sun-induced skin damage, but high-energy visible (HEVIS) light can also induce free radicals that cause further stress to skin. Sunlight triggers an increase in melanin production which may lead to hyperpigmentation concerns such as sun spots.
Eucerin Even Pigment Perfector Sun Fluid SPF 50+ is an everyday facial sunscreen for all skin types that helps to prevent sun-induced hyperpigmentation. The Advanced Spectral Technology combines broadband and photostable UVA/UVB filters1 for very high UV protection with Licochalcone A to neutralize free radicals caused by UV and HEVIS light. The anti-pigment sunscreen also includes Glycyrrhetinic Acid which supports skin's own DNA repair mechanism.
The formula is further enriched with Thiamidol, an effective and patented ingredient that acts at the root cause of hyperpigmentation. It visibly reduces dark spots over time and, when used regularly, prevents their re-appearance.
Eucerin Even Pigment Perfector Sun Fluid SPF 50+ has a pleasant light texture that absorbs quickly and is clinically and dermatologically proven to be well tolerated, even by sensitive skin.
1 Meeting the high standards for UVA and UVB protection defined by Cosmetics Europe. The levels of UVA protection are higher than the EU recommendation.