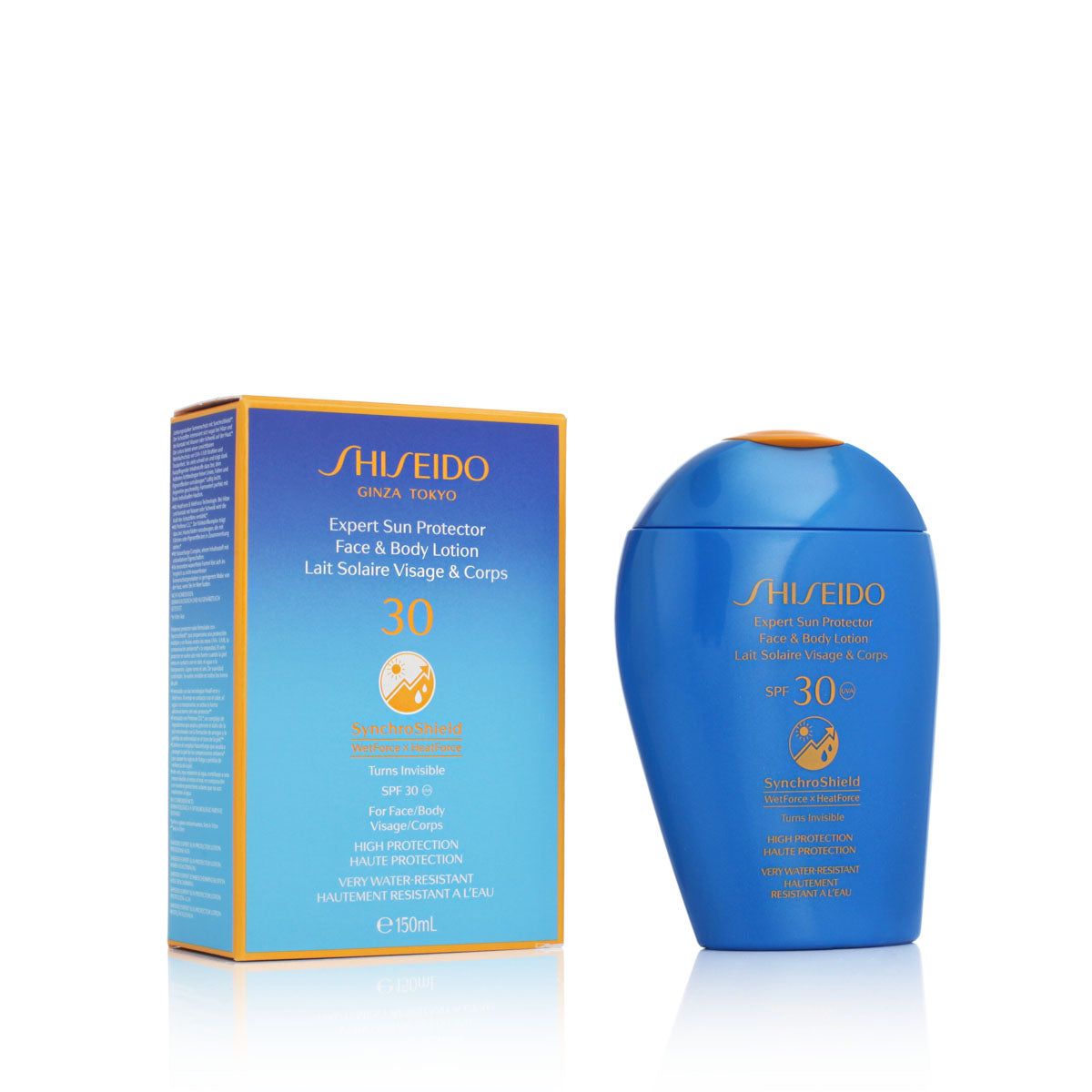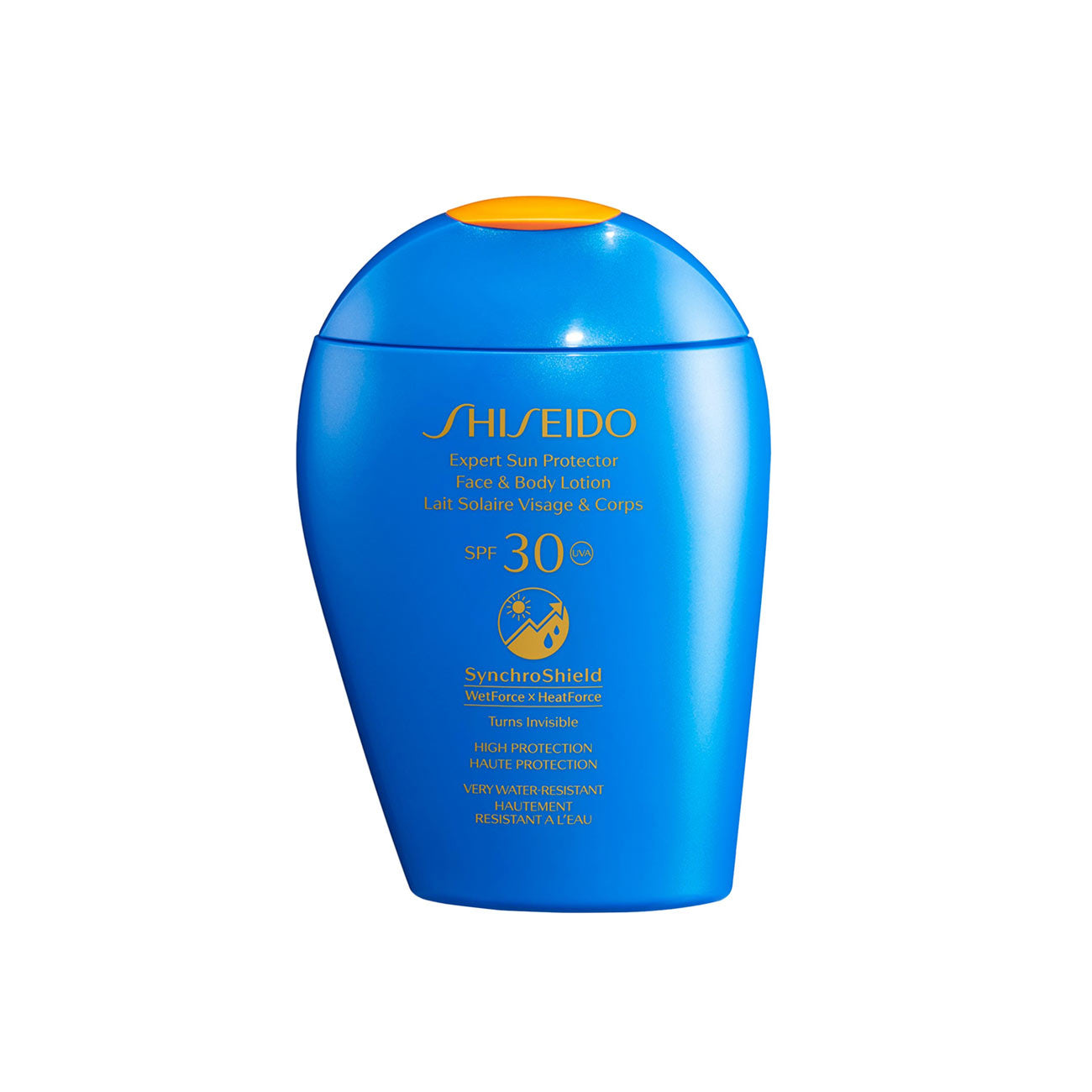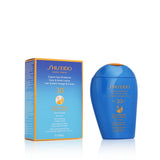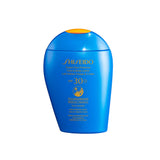 Expert Sun Protector Face and Body Lotion SPF30
The UV protection effect of sunscreens lowers when the formula is exposed to the sun or water. SynchroShield™ is a revolutionary new technology that strengthens the UV protection effect of the formula after application, when it is exposed to heat, sweat or water. Invisible on skin.
A POWERFUL PROTECTION
This lotion protects skin's inner and outer layers against UVA & UVB. Formulated with SynchroShield Technology™ to respond to sweat, water and the heat from the sun to reinforce the UV protective veil. Profence CEL™ & NatureSurge Complex help to protect from UV induced ageing such as wrinkles and dark spots.*
A SKINCARE FORMULA
Enriched with skincare ingredients, the product helps to protect against fine lines, wrinkles and uneven skin tone caused by photo ageing.
Formulated with NatureSurge Complex, it contains an ingredient with anti-oxidant property. *
*in vitro test
A UNIQUE TEXTURE
This lotion is water-resistant while being comfortable, lightweight and invisible on any skin type. It blends into the skin with complementary fragrance ingredients to create an appealing – and personalized – scent. It provides a smoother application of foundation and a lasting makeup finish.
BLUE CONSCIOUS
The very water-resistant veil also means less product washes off when you enter the ocean, compared to our non water-resistant sunscreens.
PROVEN EFFICACY*:
99% said the formulation has an invisible finish.
100% felt the sunscreen maintains their skin's moisture. (Used on the body)***
99% felt that the formulation is resistant to perspiration, water and the heat of the sun. (Used on the body)
*consumer test on 106 volunteers, on the SPF 50+ reference
***4 hours aftert the application