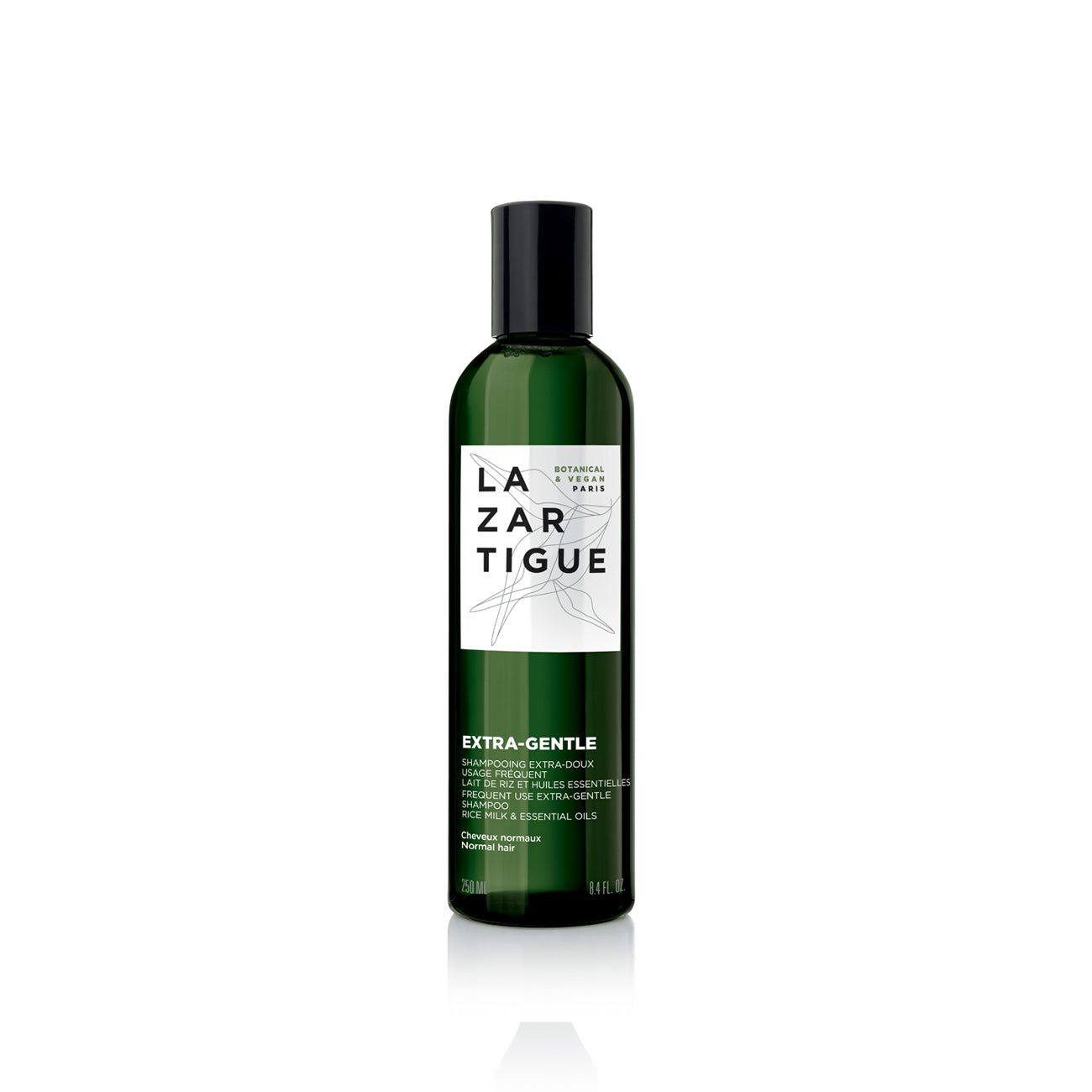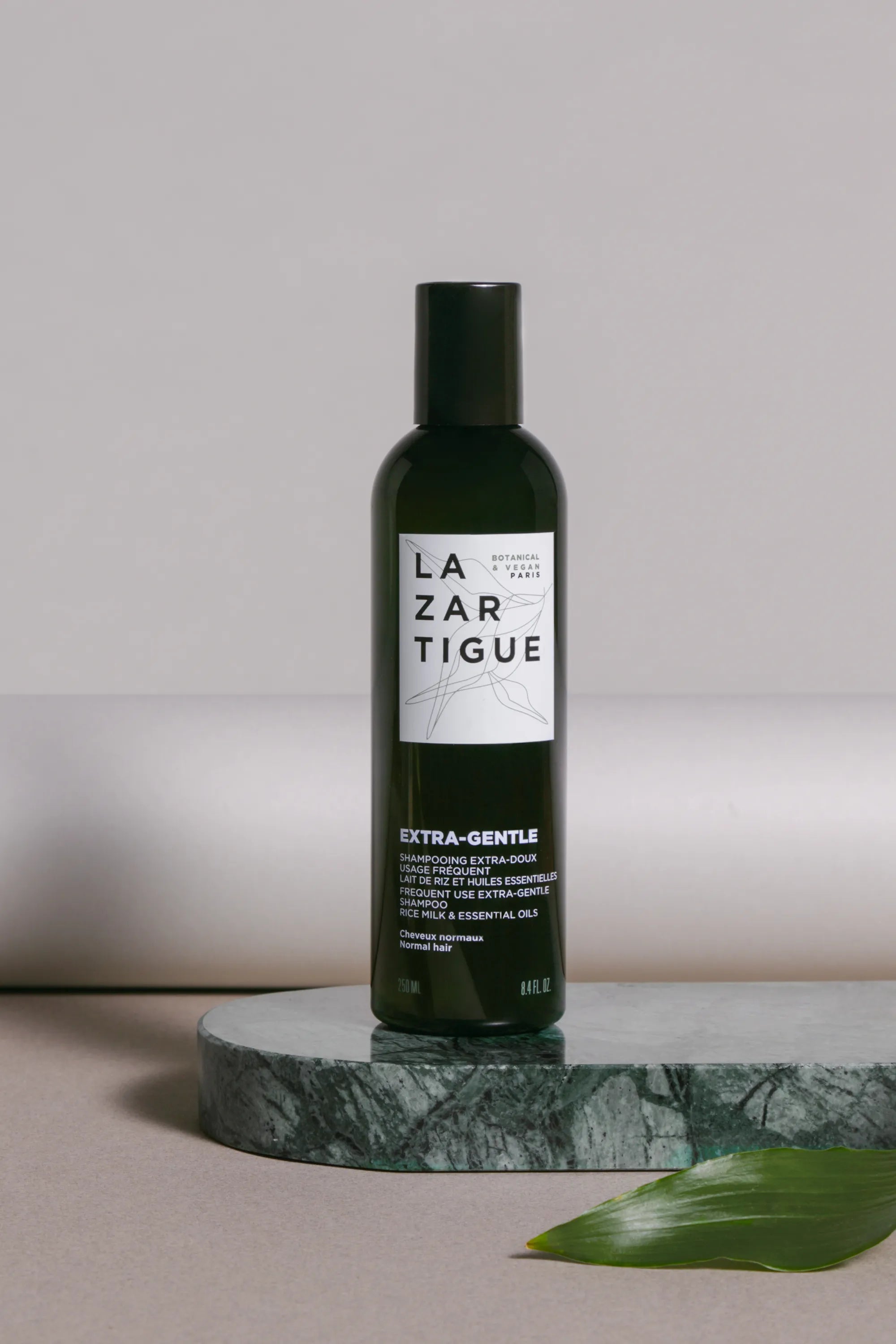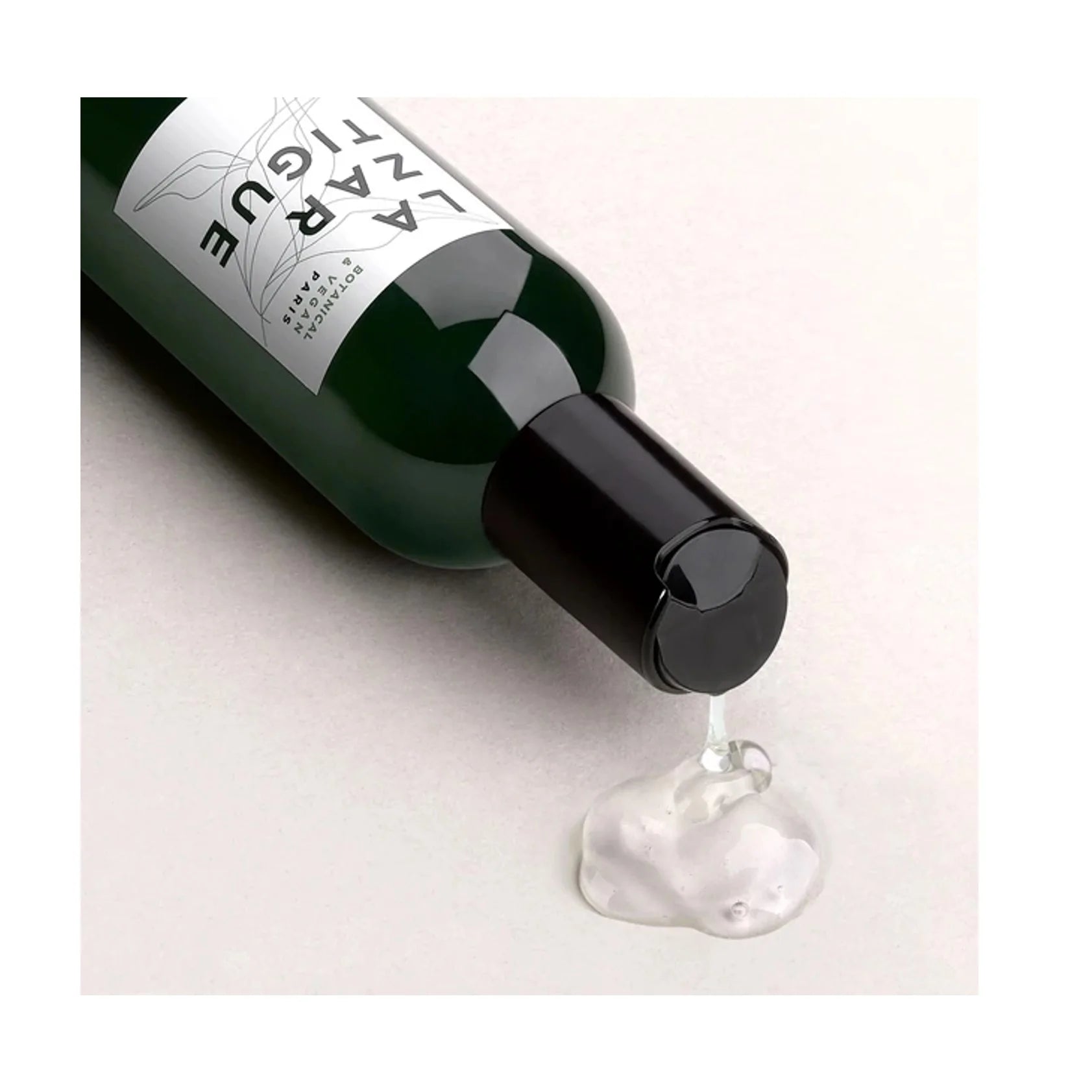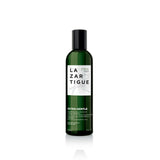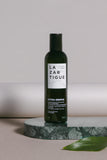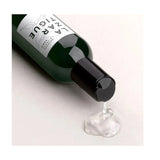 Enriched with rice milk, this shampoo for frequent use preserves the softness and shine of normal hair. Ideal for the whole family from 3 years old, its sulfate-free formula, 93% of natural origin, gently cleanses the fiber and prevents any disorder of the scalp (irritation, dandruff, excess sebum). Perfectly clean, nourished and healthy, the hair reveals all its suppleness and shine.
Preserves the scalp's balance - Shine and radiance - Silky touch
Its fluid and transparent texture instantly transforms into a rich and airy mousse. It envelops the hair in a trail of citrus, rosemary and sandalwood notes.
Sulphate-free - silicone-free - phenoxyethanol-free - Mineral oil-free - No artificial colors - Vegan - 100% Made in France
Yuka rating: GOOD - 51/100
This note is due to the presence of allergens in the perfume. Naturally present in essential oils, these molecules can sometimes cause slight irritation in certain particularly sensitive people. We have chosen to keep them in very low concentration (less than 0.05%) to offer you an intense sensory experience. Indeed, each Lazartique product is an olfactory creation in its own right, formulated by the best botanist perfumers of Grasse, from natural ingredients of the finest quality.
Even if they appear healthy, normal hair needs a gentle and respectful cleansing of the scalp to prevent disturbances and help them maintain an optimal balance in the face of internal (deficiencies, fatigue, stress, etc.) and external aggressions. (pollution, too frequent washing ...). This washing should be all the more gentle as the shampooing is frequent.
A respectful cleansing of the fiber and the scalp makes it possible to durably preserve the health and the beauty of normal hair.
Suitable for frequent use, this extra-gentle shampoo gently cleanses all hair types while respecting the balance of the scalp. Its vegan, sulfate-free and silicone-free formula combines the nourishing properties of plant-based rice milk with a trio of ultra-hydrating natural essential oils. The complementary action of the prebiotic Bioecolia® preserves the skin flora of the scalp, allowing it to fulfill its role of defense against unwanted microorganisms. Protected from aggressions, the hair is fortified, the hair retains its shine and suppleness.
Visible results from the 1st month of use:
95%: the shampoo does not attack the scalp *
91%: gently removes residue
91%: the hair is soft *
* Usage test,% satisfaction on 22 volunteers with normal hair, application 3 times per week to daily for 4 weeks.
STRENGTHS
Its vegan formula is sulfate-free, silicone-free, phenoxyethanol-free, mineral oil-free, free from artificial colors and 100% Made in France.
Most shampoos contain sulfates or sulfated surfactants. These agents of synthetic origin have foaming, detergent (they dissolve impurities) and emulsifying properties (they promote the mixing of ingredients between them). Despite these properties, their formula with a synthetic composition tends to unbalance the natural environment of the scalp and can be a source of irritation, dryness or an overproduction of sebum. To clean the hair without risk of weakening it in the long term, we have therefore chosen to favor agents of natural origin, less aggressive and just as effective. Our shampoos therefore contain a quartet of mild non-sulphated and botanical surfactants, derived from coconut, which gently cleanse the scalp.