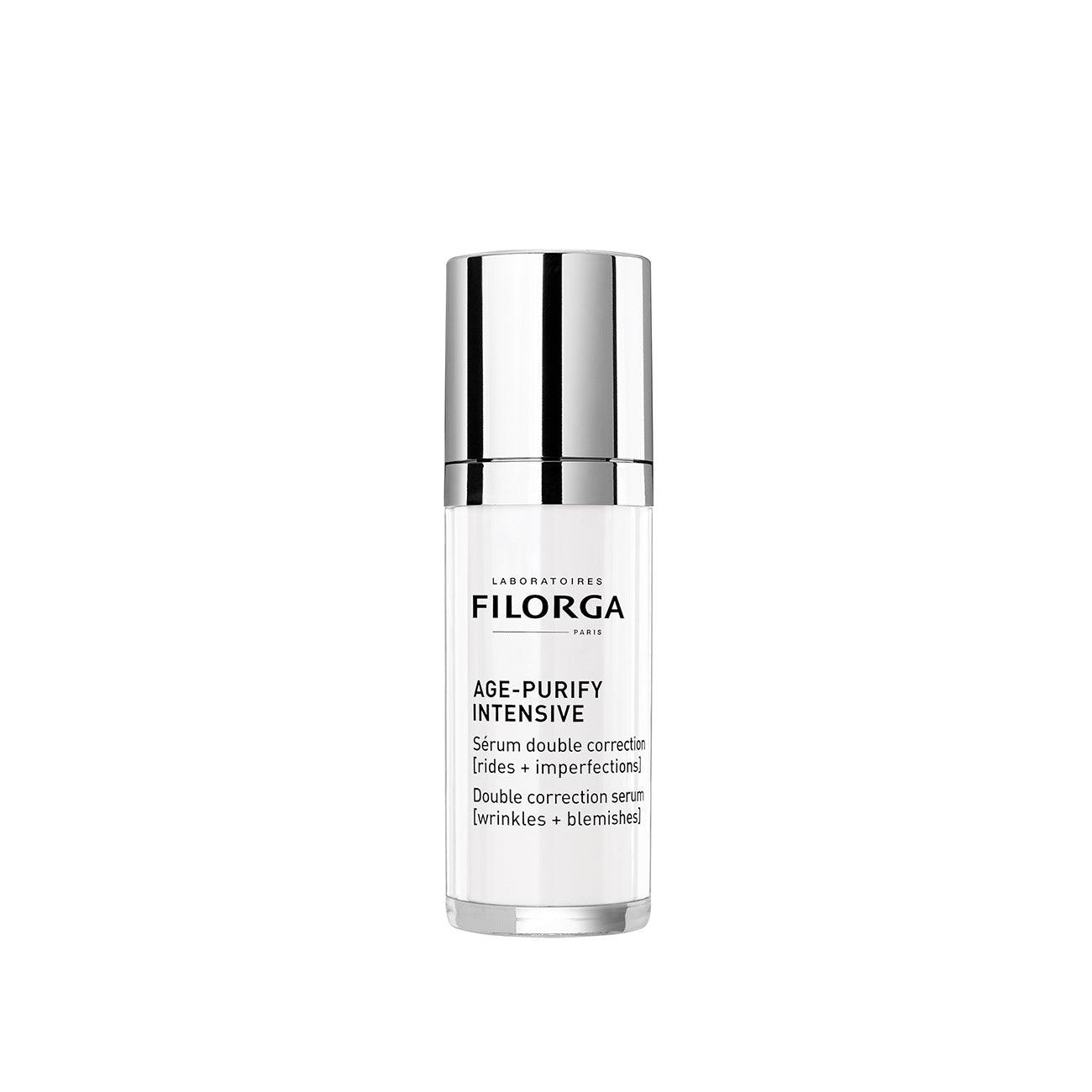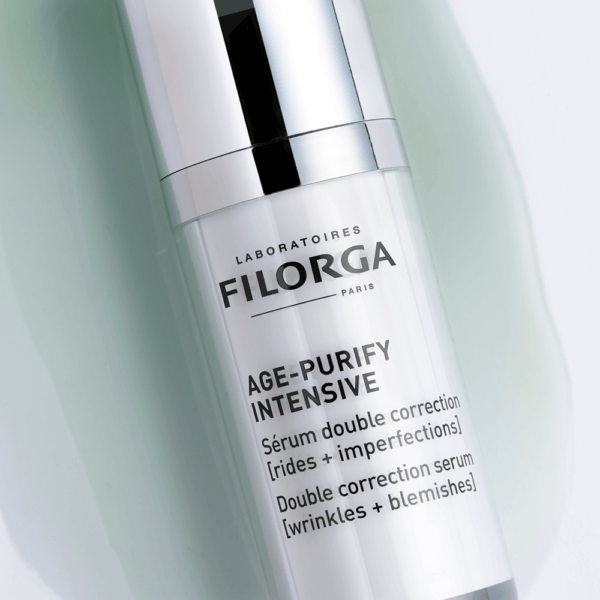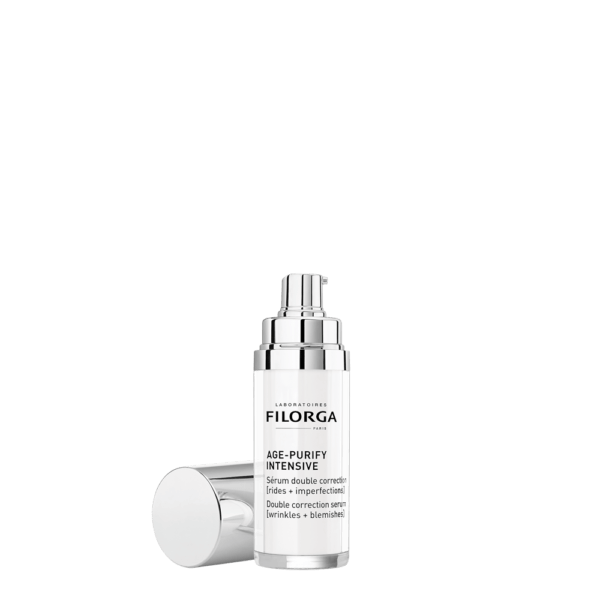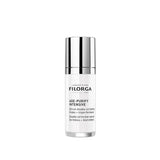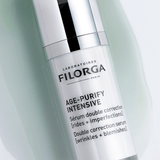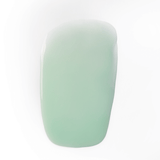 Age-Purify Intensive Double Correction Serum
Filorga Age-Purify Intensive is a serum formulated to remedy the problems associated with imperfections and the appearance of the first signs of skin aging.
This serum offers a double action for simultaneously smoother and sharper skin:
• Wrinkle Correction: Hyaluro-Youth CX contains hyaluronic acid, a smoothing peptide and a filling glycopeptide to smooth wrinkles.
• Correction of imperfections: Dermo-Rescue CX combines 5 micro-peeling acids, zinc and a multi-purifying agent to reduce pores, redness, shine, pimples and blackheads.
Its rebalancing action is long term.
Combination to oily skin will appreciate its ultra-light hydra-balance texture.
Non-comedogenic.