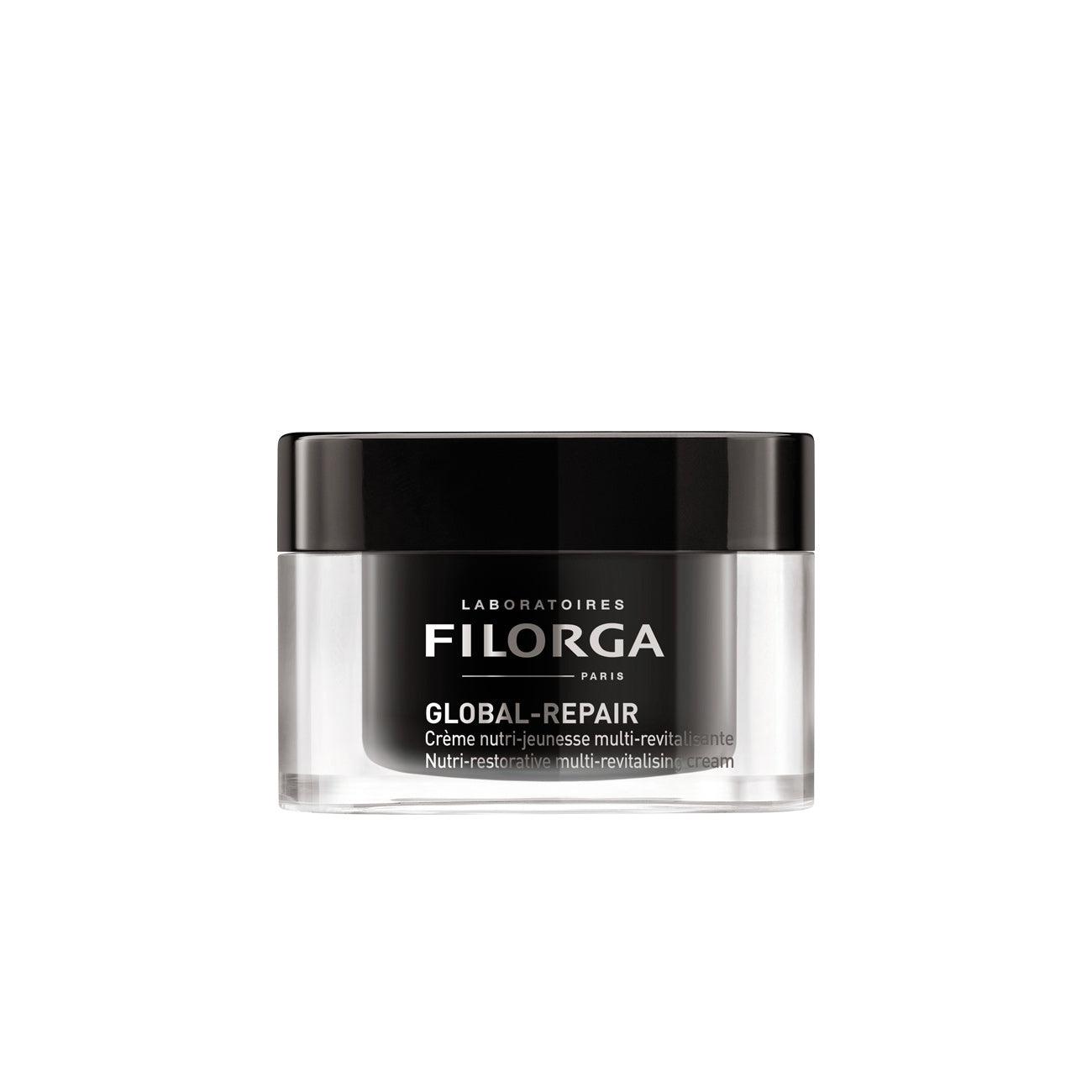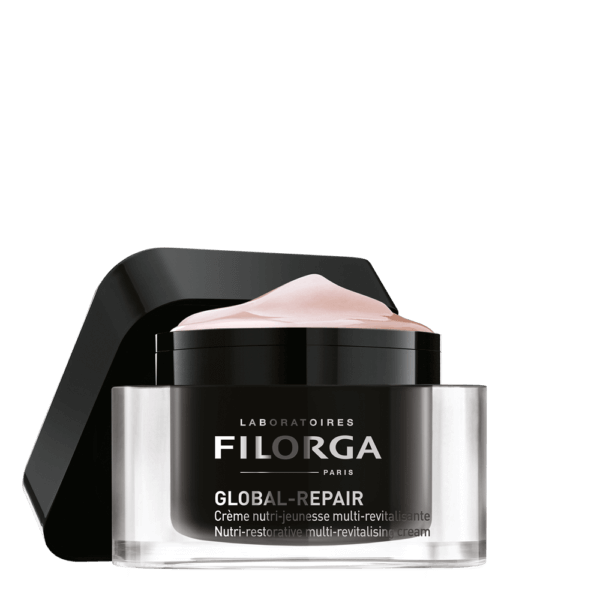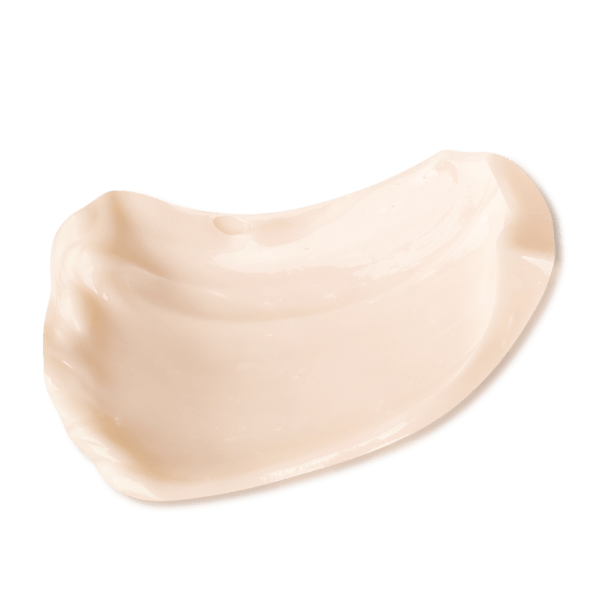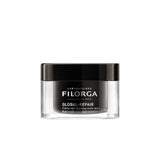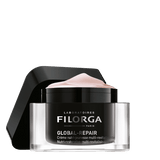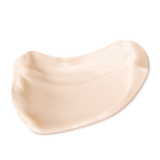 Nutri-Restorative Multi-Revitalising Cream
GLOBAL-REPAIR, a complete anti-ageing skin care that targets all signs of lifeless skin.
Discover a global anti-ageing face cream. Its concentrated formula provides visible effects against all signs of ageing such as dehydration, deep wrinkles, lack of firmness, sagging facial features, unevenness and tired-looking complexion.
/ Revitalising nutrition
3 super nutrients [Ceramides + Omegas + Vitamins] act in unison to restore suppleness and vitality.
/ Global anti-ageing effects
50 meso-ingredients + 4 cell boosters inspired by aesthetic medicine techniques come together to act on all visible signs of skin ageing.
/ Chrono-boosted action
Use this as a richly textured cream by day and a sleeping mask by night.