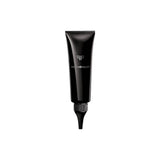 Hand Absolute Ultimate Rejuvenating Hand & Nail Cream
ULTIMATE YOUTH MANICURE FOR DRY, UNEVEN AND DAMAGED HANDS - BRITTLE, RIDGED NAILS.
- Absolute comfort and softness: a combination of exclusive butters incorporated in an ultra-penetrating creamy texture to deeply moisturize and comfort the skin without leaving a greasy film.
- Intense Pro youth action: a formula, enriched with a [lipopetide + hyaluronic acid + collagen] trio, to smooth, firm and plump hands in a single step.
- Supreme evenness: a rare clarifying sea Lily extract to reduce the appearance of dark spots to reveal hands that look more even with a visible radiant glow.
- Beautiful nails: a unique formula, enriched with a boosting ingredient, to make nails appear smoother, shinier and less brittle.
Nutritive texture, velvet gloves effect.