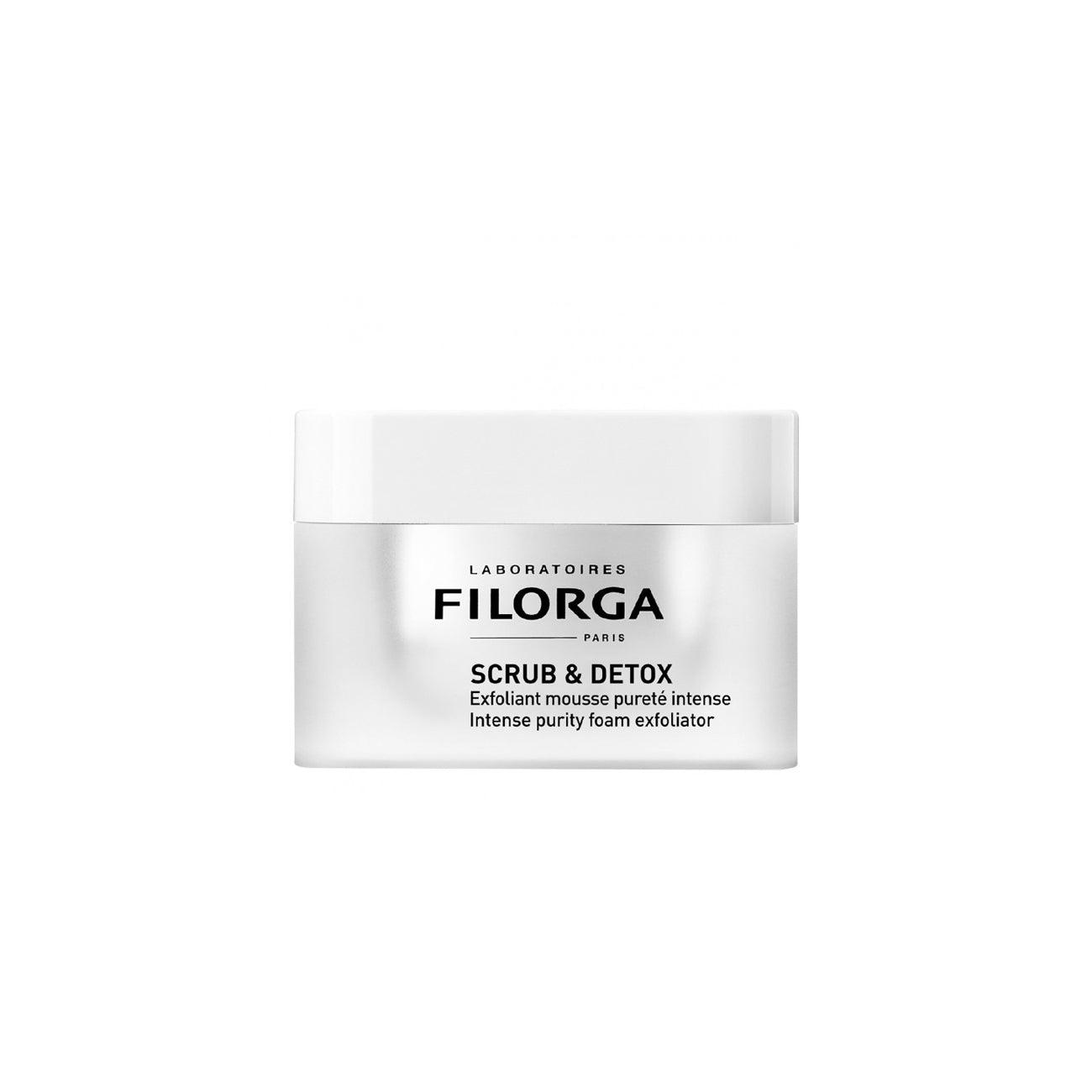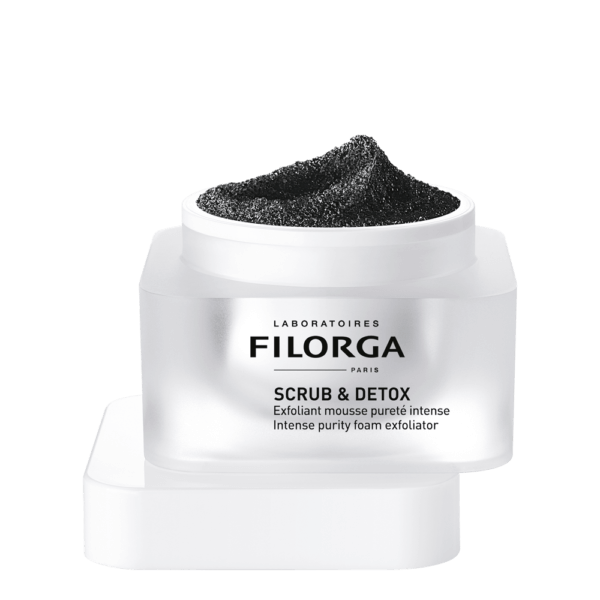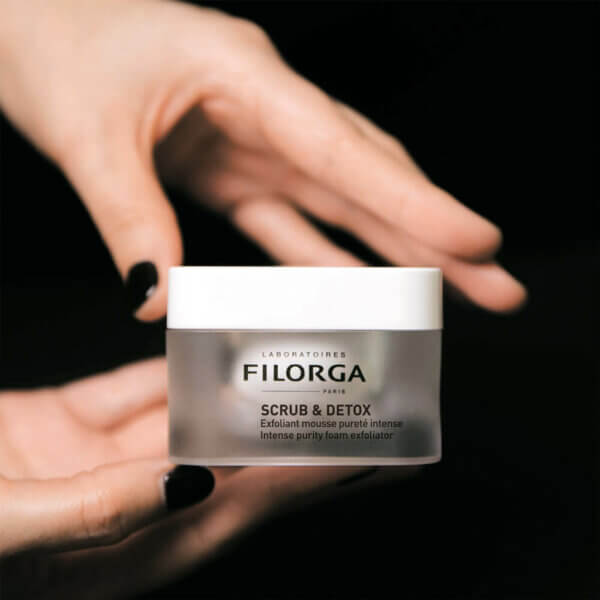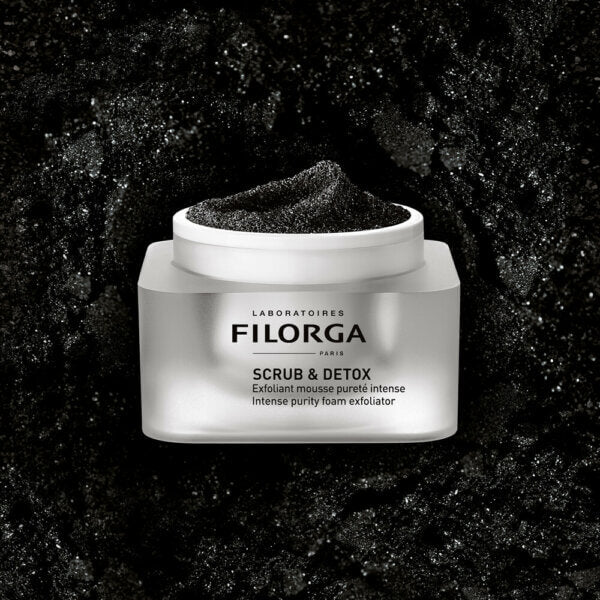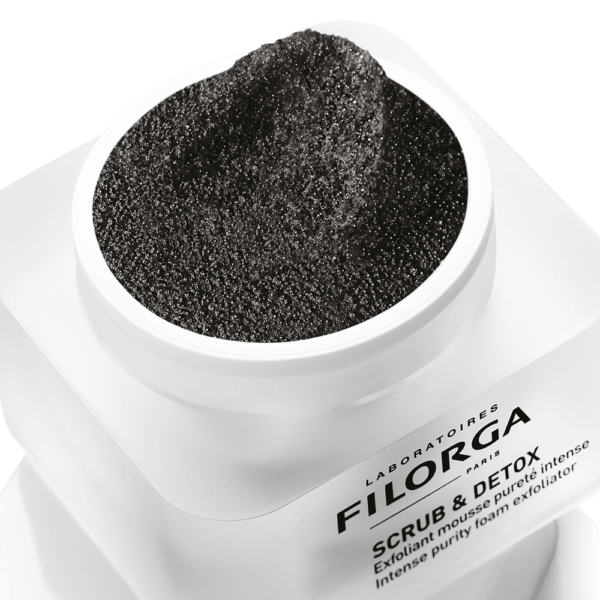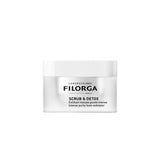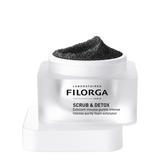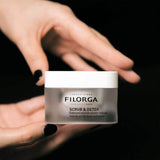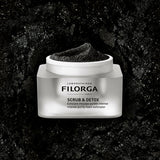 Scrub & Detox Intense Purity Foam Exfoliator
SCRUB & DETOX, a double-action foam exfoliator to intensely detoxify and reveal new skin in just 5 minutes!1
/ Step 1 – Double exfoliation2 [mechanical + enzymatic]
Massage into clean, damp skin using circular movements.
A double peeling complex combining volcanic micro-spheres and resurfacing papain gently exfoliates the skin, eliminating impurities and revealing a smoother skin texture.
/ Step 2 – Skin detoxification [immediate + long-lasting]
Leave on for 2/3 minutes.
Detoxifying polyphenols and activated charcoal help to relieve the skin from stress, leaving the complexion radiant.
Rinse thoroughly with warm water.
A soothing complex [niacinamide + vitamin E] envelops the skin in an invisible protective film to fight against daily aggression.
Velvety black foam texture with a moisturizing and comfortable finish. Jar 50ml.