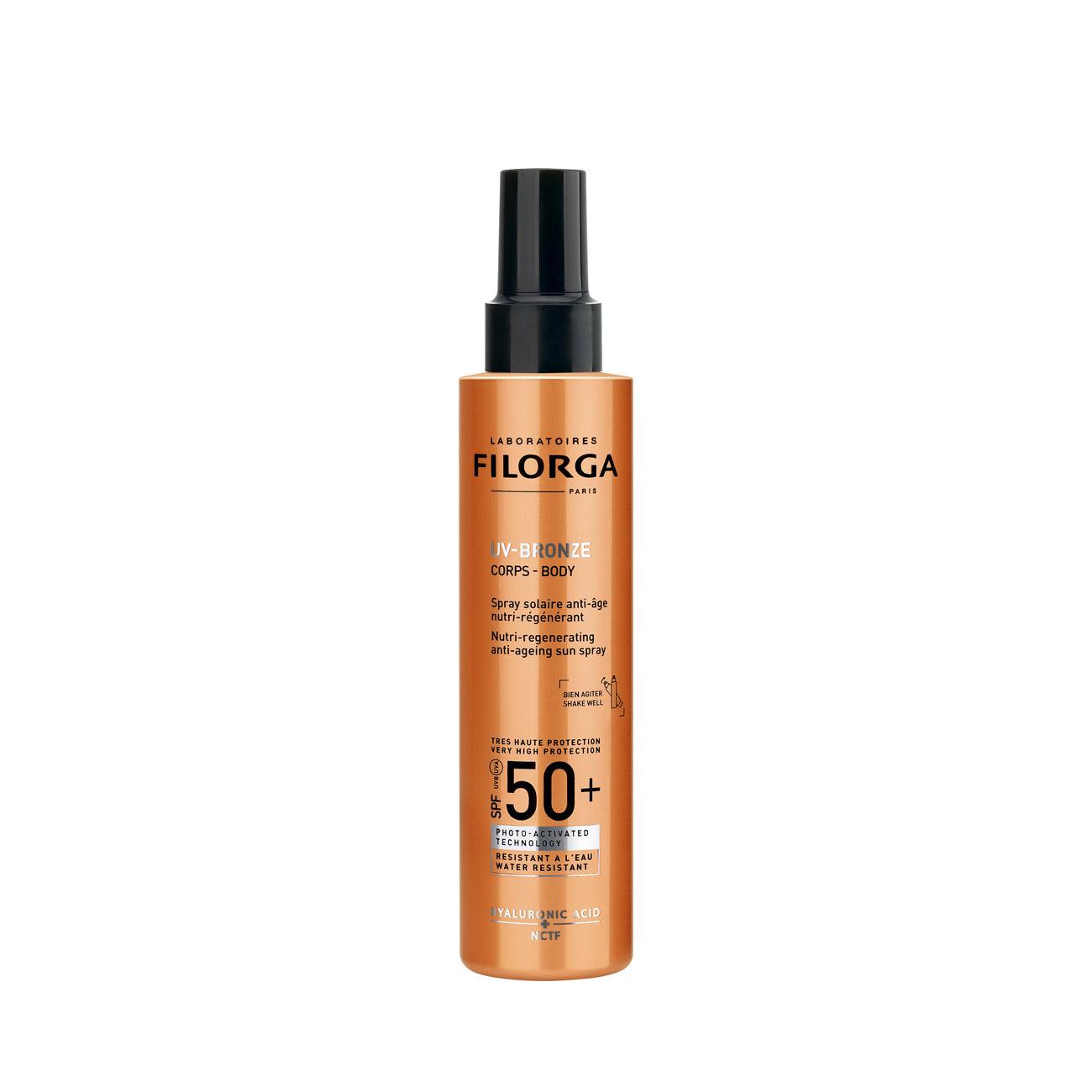 UV Bronze Body SPF50+ - Nutri Regenerating Anti Ageing Sun Spray
NUTRI-REGENERATING ANTI-AGEING SUN SPRAY
/ Comprehensive anti-ageing shield [photo-activated technology]: a powerful antioxidant activated by the sun's rays brings the skin high UV + IR protection and combats signs of ageing.
/ Regenerating firmness: A collagen booster combined with hyaluronic acid and NCEF strengthen the skin's elasticity to restore tone and firmness.
/ High nutrition: Sublimating coconut oil nourishes deep down, leaving a silky soft finish.