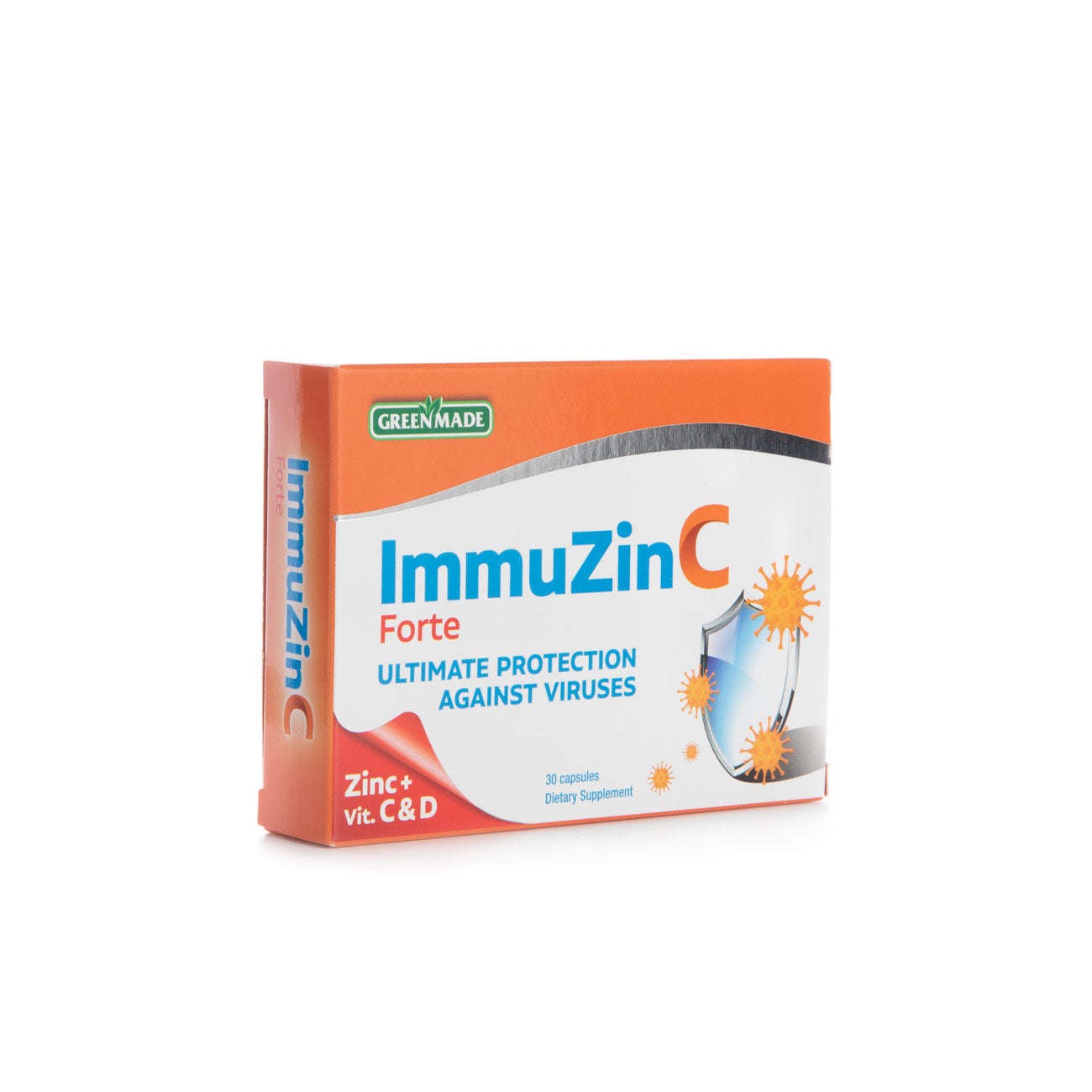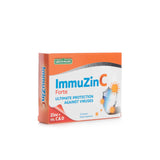 Green Made Immuzinc C Forte 30 Cap
In fact, ImmuZinc Forte  contains 25mg of Zinc per serving which is a vital  mineral that the body uses in many processes.
Benefits of this product are:
Moreover, Zinc is critical for the development as well as function of

 

immune

 

cells. In addition, it shows antiviral activity against some viruses, and can prevent and reduce infections.
Zinc is also necessary for the activity of over 300 enzymes that aid in metabolism, digestion,

 

nerve function

 

and many other processes.
So, how to use ImmuZinc Forte ?
Take one to two capsules of Green Made Maxi Zinc per day, with food, or as directed by your physician.
Warnings Of Usage:
If you are taking any prescription medicine or if you are pregnant or nursing a child, consult  then your pharmacist or doctor before using this product. Yet, keep Out of the Reach of Children. And also store in a dry, controlled room environment. Consult even your doctor or pharmacist in case of unusual side effects.
However, other ingredients of this product are:
Zinc is the second most abundant mineral in your body, after iron, and is present in every cell. In addition, can also be a good option for addressing heart health and high blood pressure. Because it's absorbed well and is relatively budget-friendly. You might also choose your supplement based on your body's zinc absorption ability and your risk factors for developing a deficiency. Moreover, Zinc helps maintain normal nails. plays an important role in hair tissue growth and repair. It also helps keep the oil glands around the follicles working properly.  In fact Hair loss is a common symptom of zinc deficiency.