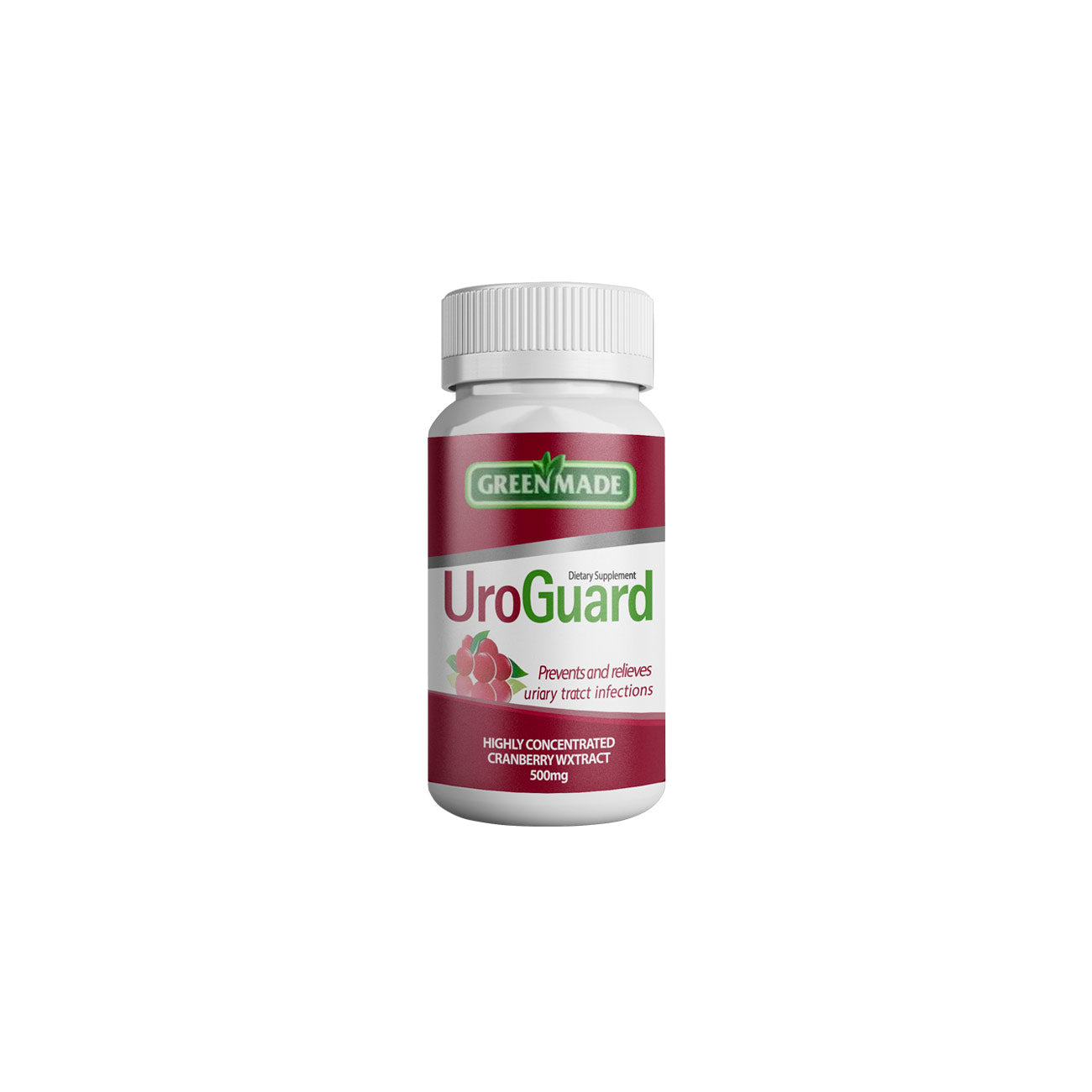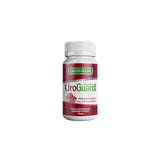 Green Made Uroguard  60 Capsules
Highly Concentrated
Cranberries Extract
A urinary tract infection, as the name suggests, is an infection of any part of the body's urinary system which includes the ureters, urethra, and the bladder. Women are more prone to UTI's then men, and studies suggest that around 50% of women will suffer from a UTI in their lifetime, while one in four of these women are prone to recurrence. Since most community-acquired UTI's are cause by Escherichia coli, most of the patients get treated with long-term antibiotics, which eventually leads to drug-resistance. Cranberry is a healthier alternative to antibiotics, which has proven to be very effective in treating recurrent UTI's. As the active component of cranberries, proanthocyanidins play a major role in treating and preventing UTI's, by a mechanism which inhibits E.coli from attaching to the bladder cell wall.
Benefits Of Uroguard ?
Green Made Uroguard is a highly concentrated cranberry extract.
In fact, it provides natural protection from

 

urinary tract infections

 

by inhibiting the attachment of bacteria to cell lining.
Yet, UTIs are common infections that happen when bacteria, often from the skin or rectum, enter the urethra, and infect the urinary tract. So, infections can affect several parts of the urinary tract. But the most common type is a bladder infection (cystitis). Kidney infection (pyelonephritis) is another type of UTI. They're as well less common, but more serious than bladder infections. That is why usage of Uroguard is necessary.
So, how to use Uroguard?
In fact, take one capsule in the evening with food, or as your physician recommended you.
Warnings of usage are:
Indeed ,long-term use may increase your risk of developing kidney stones. Moreover, excess consumption of calories from Uroguard may encourage unnecessary weight gain. And even large doses of cranberry supplements may interfere with certain types of blood-thinning medications. Also, consult your doctor or pharmacist for any unusual side effects.
However, ingredient of this product is:
Cranberries contain a wide variety of chemical compounds, such as D-mannose, hippuric acid, and anthocyanins, that may also play a role in limiting the ability of infectious bacteria to adhere to the urinary tract.
Thus hindering their growth and ability to cause infection.
Additionally It is a safe alternative to antibiotics and offers effective protection for people who complain of recurrent urinary tract infections.
It also helps relieve the pain and burning sensation in association with cystitis, which can affect both men and women. As well, Cranberry juices and Uroguard are safe for most people, but they may cause an upset stomach.