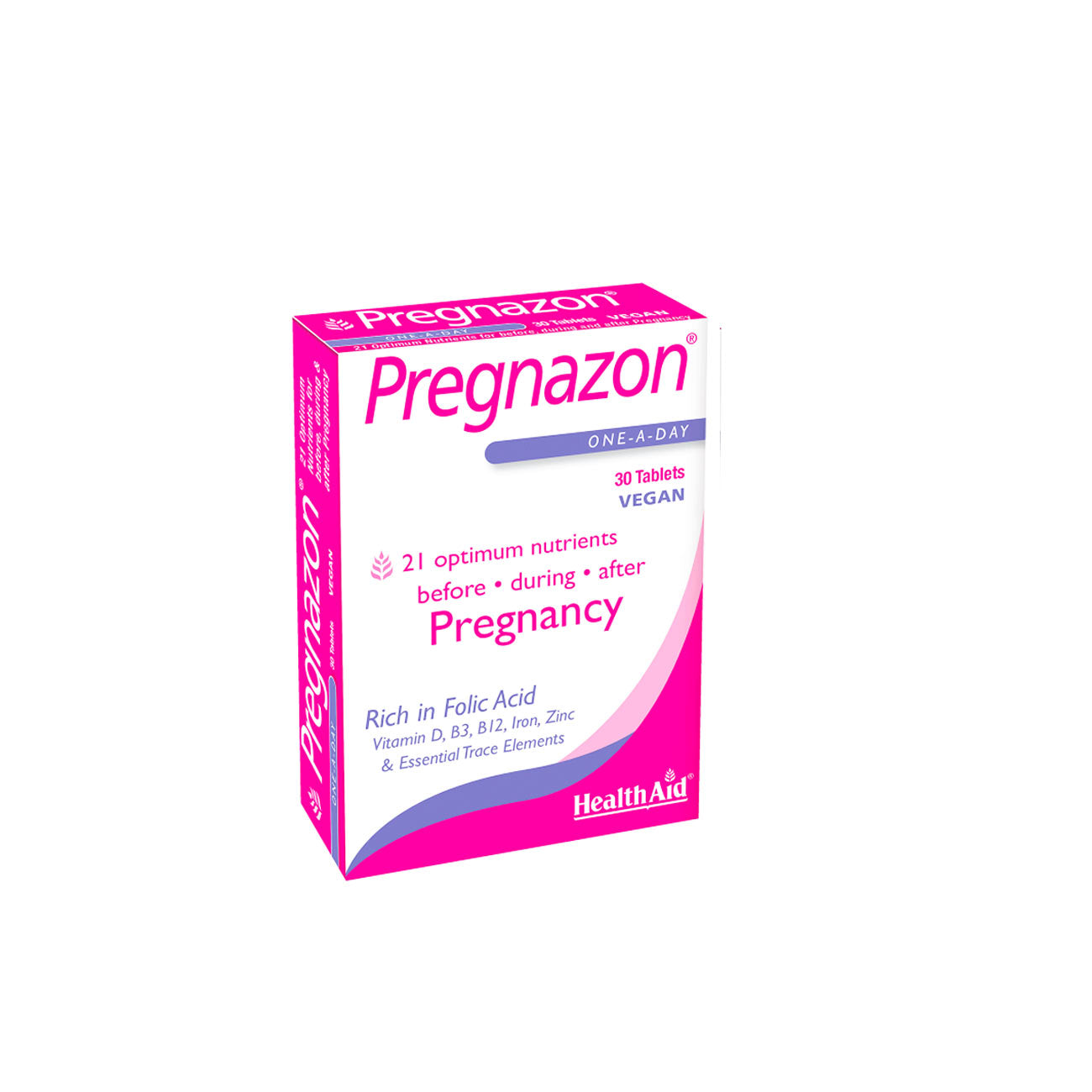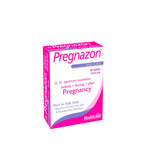 Pregnazon - Healthy Babies & Happy Mummies
During pregnancy the demands of a growing foetus can cause nutritional deficiencies or worsen existing ones, putting unborn babies at risk of developmental issues and birth defects. The same deficiencies make pregnant and breastfeeding women tired and contribute to low mood, hormonal imbalance, morning sickness and other problems. 
Pregnazon is a unique formula which provides optimum nutritional support from pre-conception, through all pregnancy stages and during breastfeeding. It contains carefully formulated and balanced 23 essential nutrients including Vitamins, Minerals, Trace Elements, and Antioxidants. 
Benefits
Crucial for proper neural development, together with Iron helps avert anaemia and fatigue, which are very common during pregnancy
Helps relax the nervous system and muscles (including uterus) averting the uterus from contracting prematurely.
Magnesium deficiency may contribute to morning sickness during pregnancy.
Contributes to normal fertility and reproduction
Required for strong immunity and brain function
Supports bone and teeth development.
Iodine and Biotin deficiency may result in improper foetal development.
Recommended Daily Intake
One Tablet daily with a main meal. Pregnazon should only be taken on a full stomach. Do not exceed recommended daily intake unless advised by a suitably qualified person. Caution: This product contains iron, which if taken in excess, may be harmful to very young children.