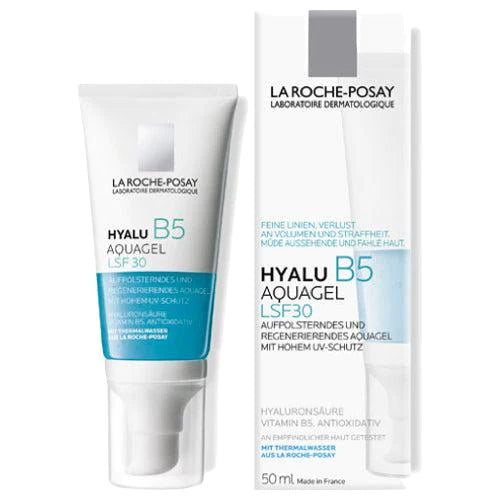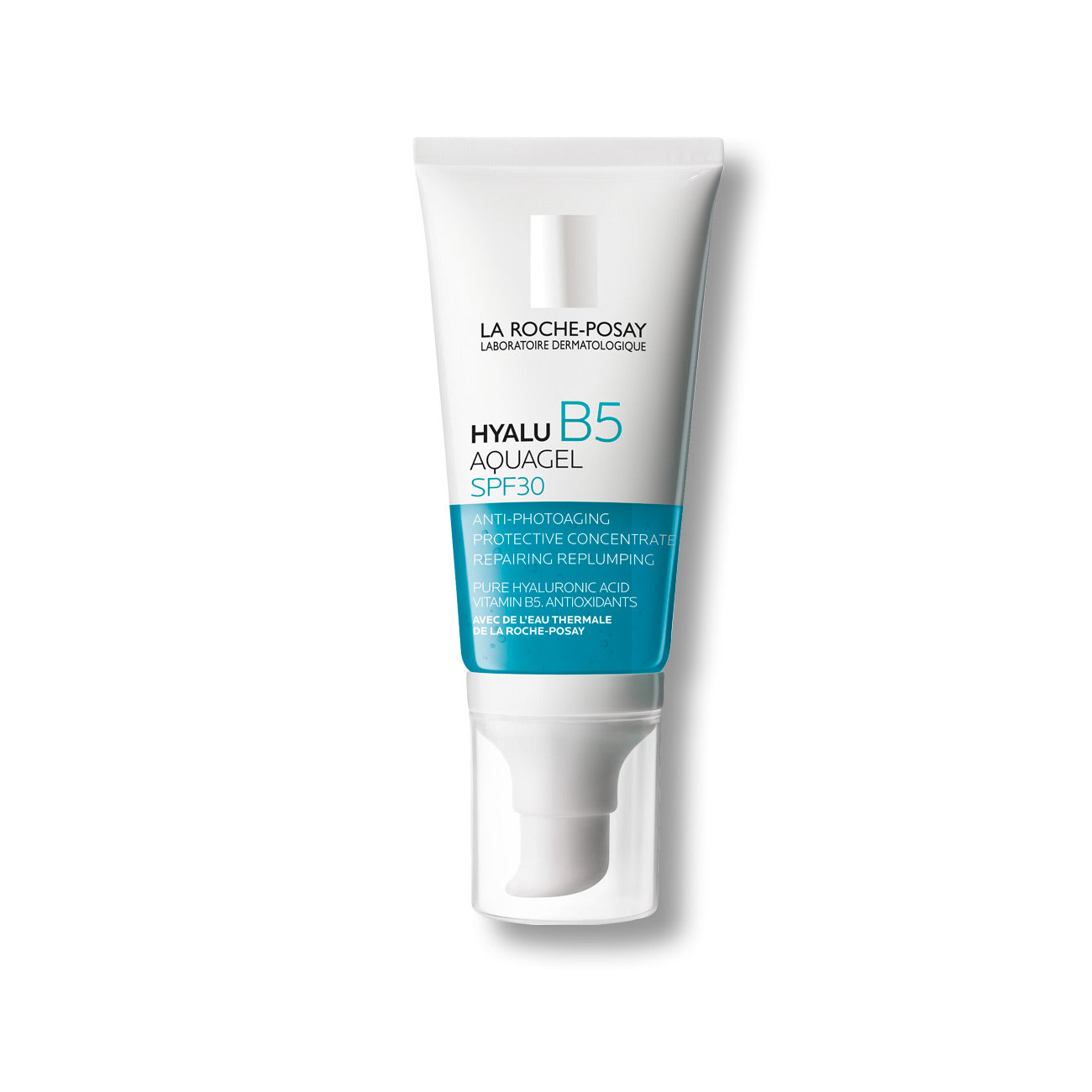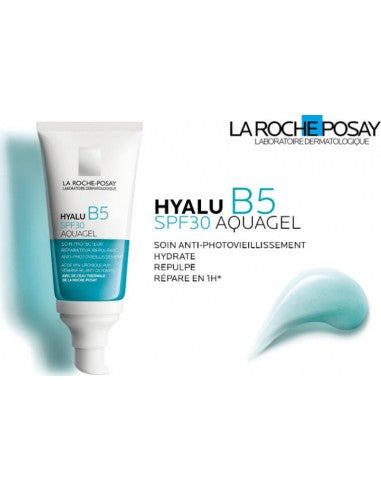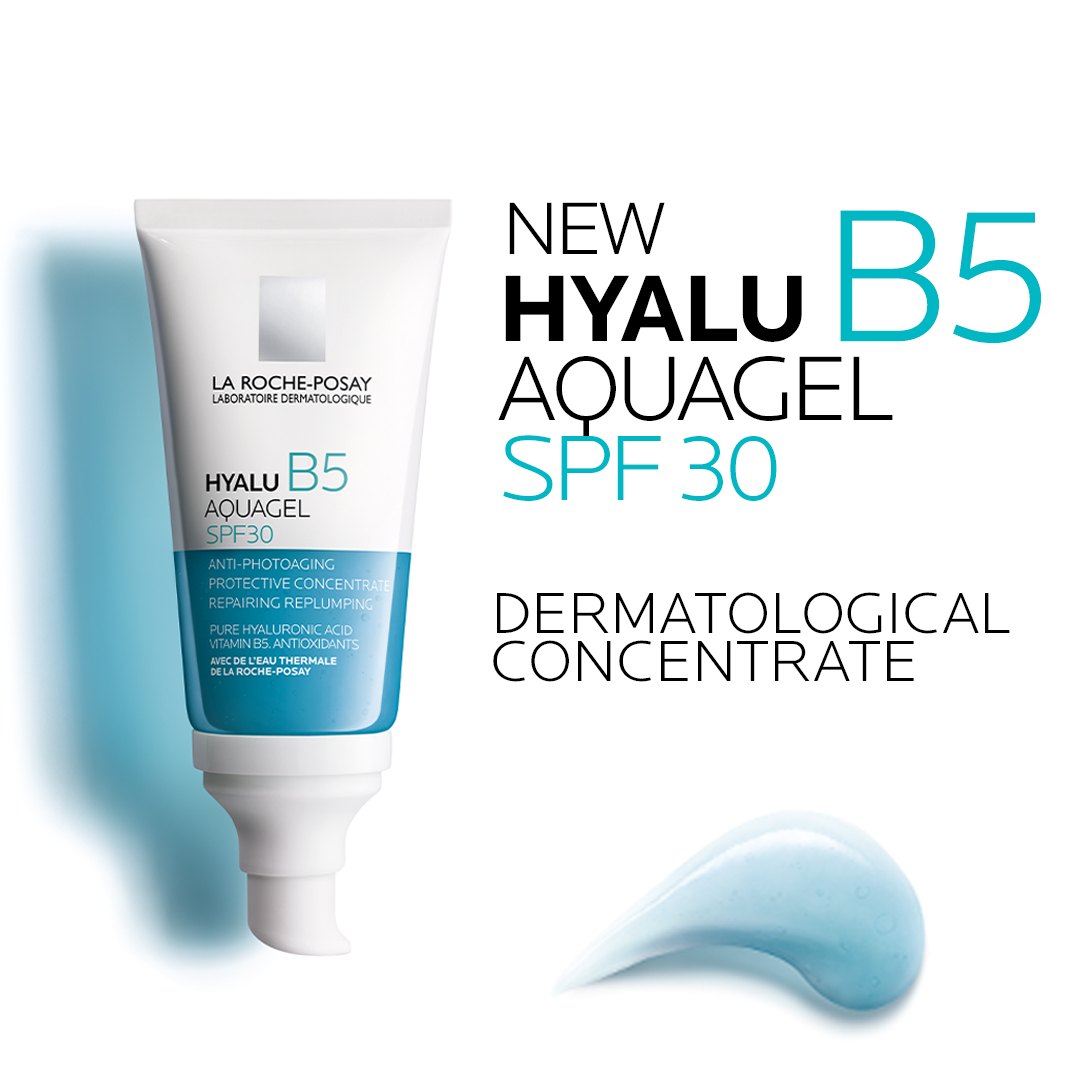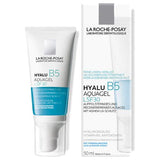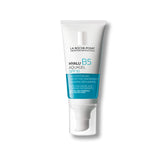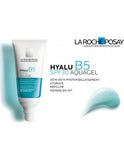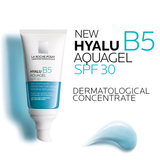 A gel moisturiser with SPF30 broad spectrum protection.
SPECIFICALLY FORMULATED FOR:
An intensely hydrating gel moisturiser for a healthy looking glow with broad-spectrum UVA and UVB SPF30 protection. Hyalu B5 Aquagel for supple, radiant skin offers an instant skin refreshing effect on application. The hyaluronic acid moisturiser is non-greasy, fast-absorbing and invisible on the skin. Skin feels immediately comforted and hydrated. Suitable for all skin types.
ACTIVE INGREDIENTS:
Pure Hyaluronic Acid effectively plumps the skin and in doing so, reduces the appearance of fine lines and wrinkles, as well as improving skin hydration and texture. Vitamin B5 Antioxidants help improve the skin's natural repairing process and helps stimulate repair of damaged skin.
DERMATOLOGICALLY TESTED:
Suitable for all skin types. Non-comedogenic. Hypoallergenic formula. Suitable for sensitive skin. 9/10 Dermatologists would recommend La Roche-Posay for sensitive skin*
MINIMALIST HYPO-ALLERGENIC FORMULA:
The minimalist formula contains the best of our creations – designed for sensitive skin and all of its needs. Tested and re-tested for its efficacy and mildness on sensitive skin. It is also hypoallergenic.
*Survey conducted on 267 dermatologists by La Roche-Posay in the UK, July 2019
SUSTAINABILITY COMMITMENTS
The environment, our commitment from source.
OUR PURE AND PROTECTED THERMAL SPRING WATER.
Optimum protection. The La Roche-Posay spring water is over 1700 years old. It is protected from any types of pollution after it reaches the surface until it is used for spa therapy purposes.
MORE ENVIRONMENTALLY- FRIENDLY PACKAGING.
More recycling. We favour use do `recycled raw materials and easily recycled packaging.
Fewer materials. We use cardboard packaging tailored to size to avoid bulky secondary packaging, sourced from 100% sustainably managed forests (FSC - Forest Stewardship Council - certified cardboard).
MORE ENVIRONMENTALLY- FRIENDLY PLANTS.
An ambitious agenda. 100% ISO 14001 certified plants committed to ambitious objectives in the areas of waste management, water saving and reduced CO2 emissions (more than 50% by 2015, compared to 2005).
Renewable energies. 1000 tons of CO2 emissions avoided each year thanks to our geothermal program.