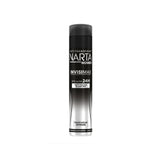 Invisimax Formula Ultra-Efficient 24H Spray
NARTA Invisimax antiperspirant spray deodorant for men protects your clothes against white marks. It provides a long-lasting freshness, for a long-lasting confidence. Its formula respects your skin and the natural mechanism of perspiration. Dermatologically tested.
•    Spray Deodorant
•    Anti-White Marks
•    Long-lasting Freshness
•    24-h Effectiveness
•    Dermatologically tested
How to use:
Apply on clean and dry underarms. Hold the can a few inches from your armpit and coat each underarm with a layer of spray.