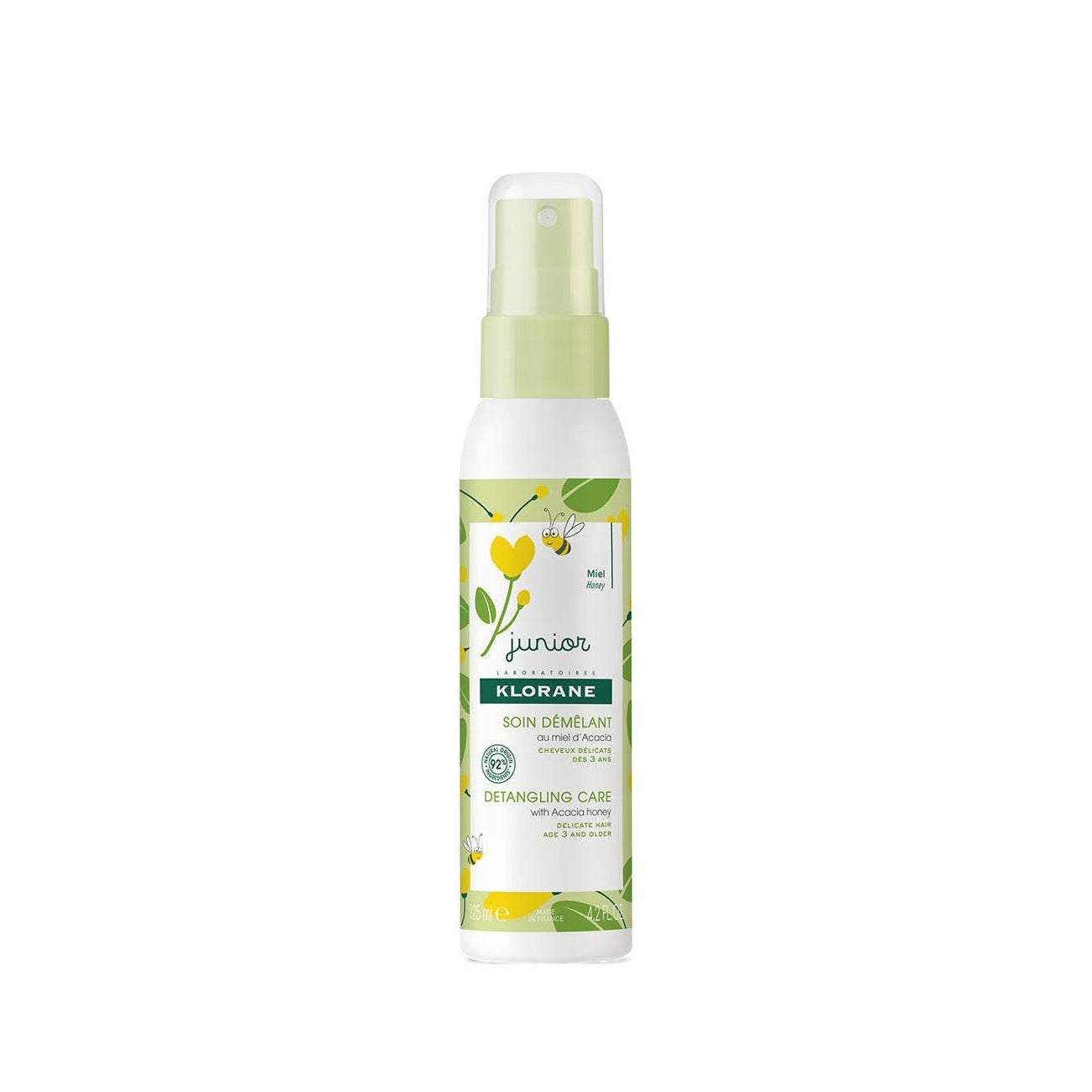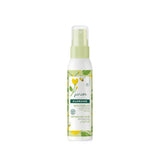 Detangling Spray with Acacia Honey
Klorane Bebe Detangling Spray with Acacia Honey
Klorane Junior detangling spray is a leave-in treatment for detangling the hair of children from 3 years old. Rich in acacia honey, it effectively detangles fragile hair, whether long or curly. The hair is softer, silky and easy to comb. Thus, the spikes disappear and give way to disciplined hair.
It's formula, with a deliciously fruity sweet scent of velvety peach is sure to please your child.
Formulated under high pediatric tolerance with 92% natural origin, this Klorane detangling care contains acacia honey rich in polysaccharides, which bring suppleness to the hair without greasing it.
Finally, the galore of difficult brushing and hard to undo knots is over! Hair is gently detangled, its fragility is respected. Use after Junior Detangling Shampoo for more results.
Tips for use:
Spray Klorane Kids Detangling Spray on wet or dry hair, then style hair. Do not spray towards the eyes. Do not inhale. Use in a well-ventilated environment.