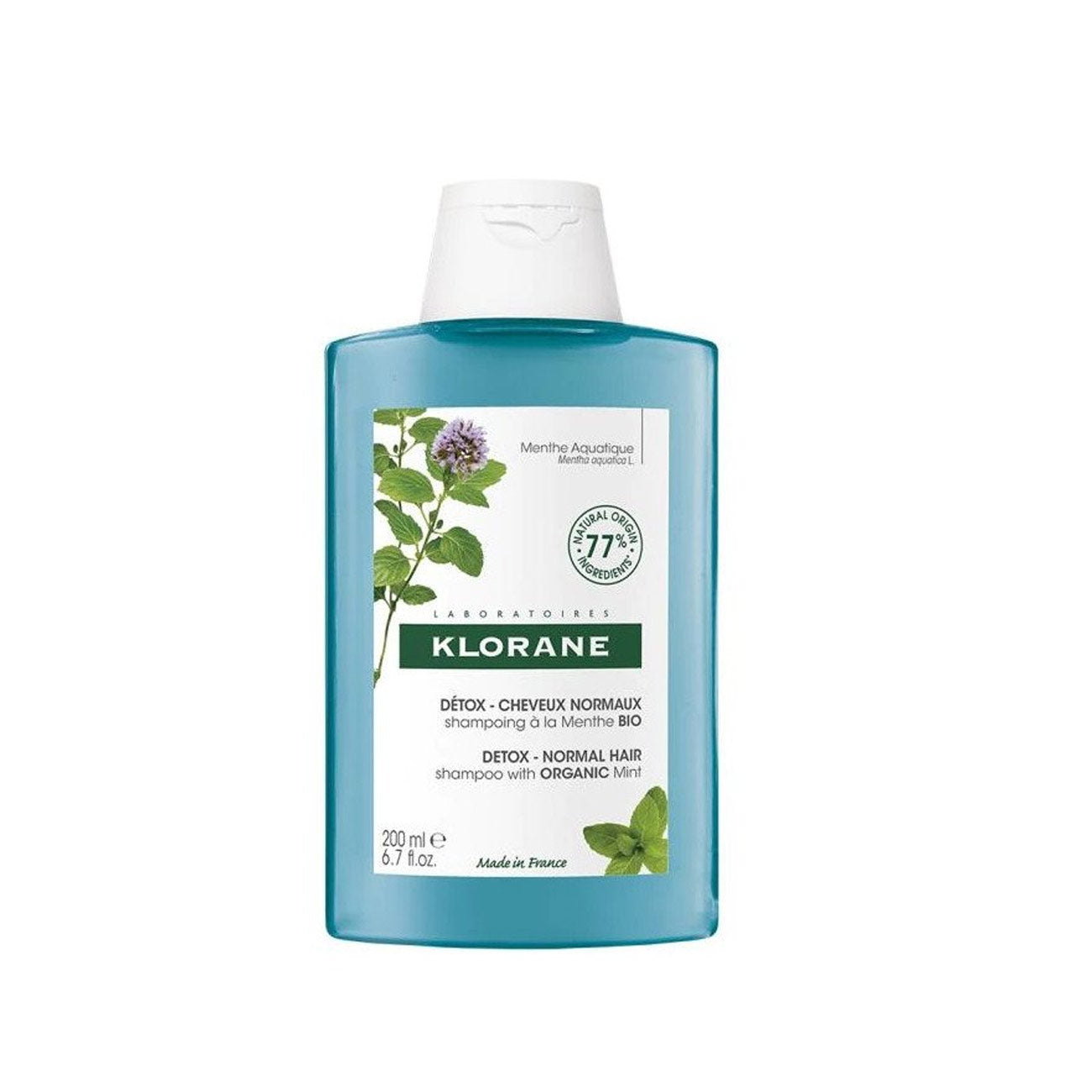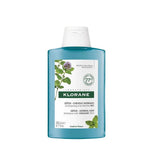 Detox Shampoo with Aquatic Mint
klorane Detox Shampoo with Aquatic Mint
This refreshing shampoo deeply cleanses and while removing pollutants.
A real hair pamper, our Anti-pollution Shampoo with Organic Aquatic Mint is infused with Mentha aquatica L., an active ingredient known for its high concentration of antioxidants. Ideal for city dwellers, this shampoo will intensely cleanse hair and scalp that are exposed to pollution daily. The gentle biodegradable* formula removes impurities and purifies without stripping the hair of its natural oils or drying it out. Your hair is left purified and shiny.


What you'll love
Your hair is infused with liberating freshness and a pleasant crushed mint fragrance. Refreshed and purified, the hair feels light and airy. This Shampoo is suitable for natural, coloured or highlighted hair.
Benefits
Cleansing : the fresh texture intensely cleanses the scalp and hair exposed to the harsh effects of pollution.
Purifying : the Shampoo rids skin of impurities, even the least visible of pollutants*, without disrupting the natural balance of the scalp.
• Refreshing : provides a real feeling of freshness** that intensely invigorates and frees up the scalp.