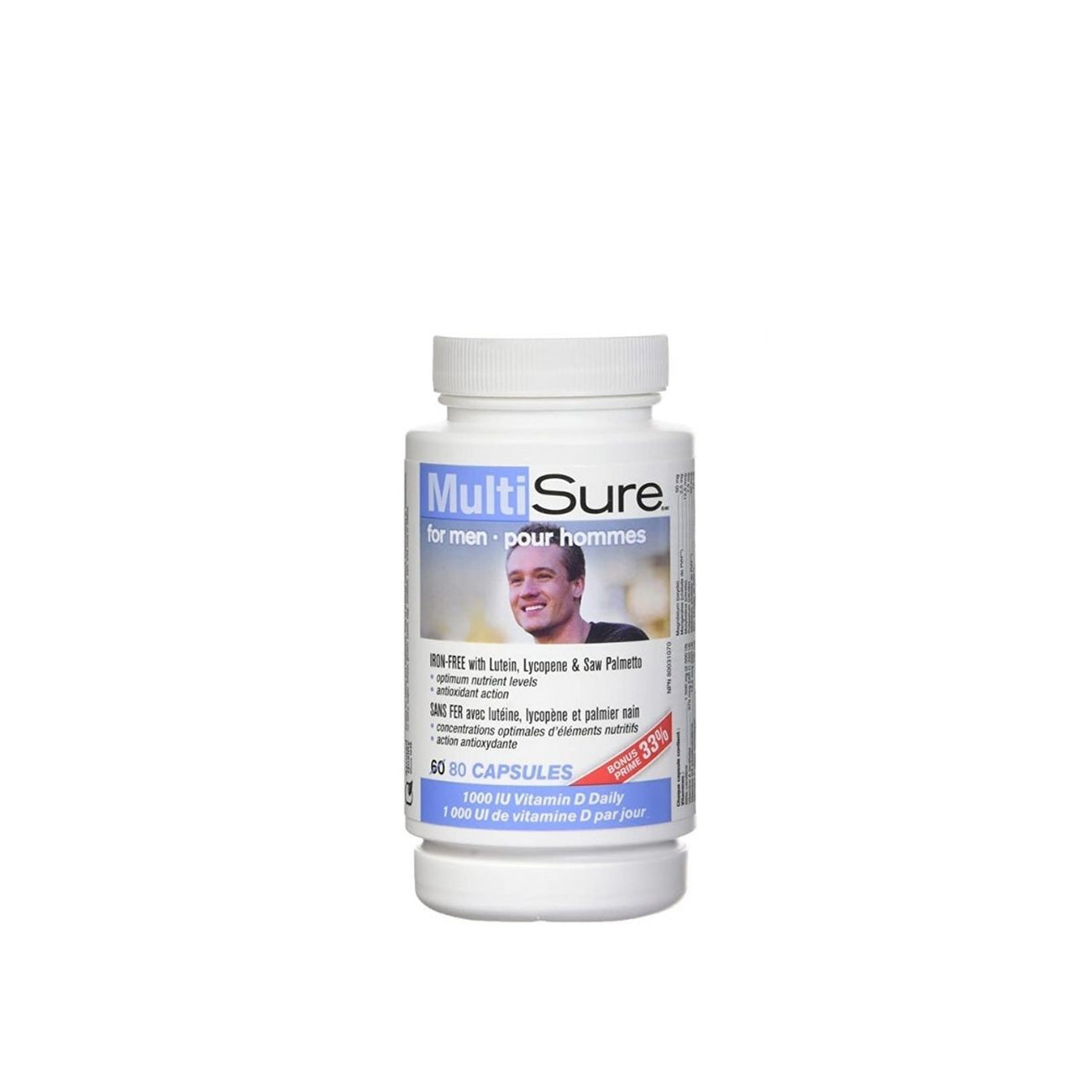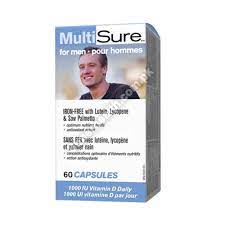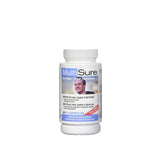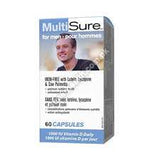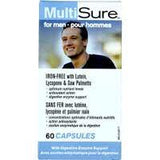 MultiSure for Men 50+ 60 Cap
Formulated to contain a specific combination of vitamins, minerals, nutrients and antioxidants to address the needs of men over 50.
Maintains eyesight, skin, membranes, immune function, night vision, healthy bones, cartilage, teeth, gums and proper muscle function.
Produces and repairs connective tissue.
Supports healthy glucose metabolism and function of thyroid gland.
Antioxidant to maintain good health.