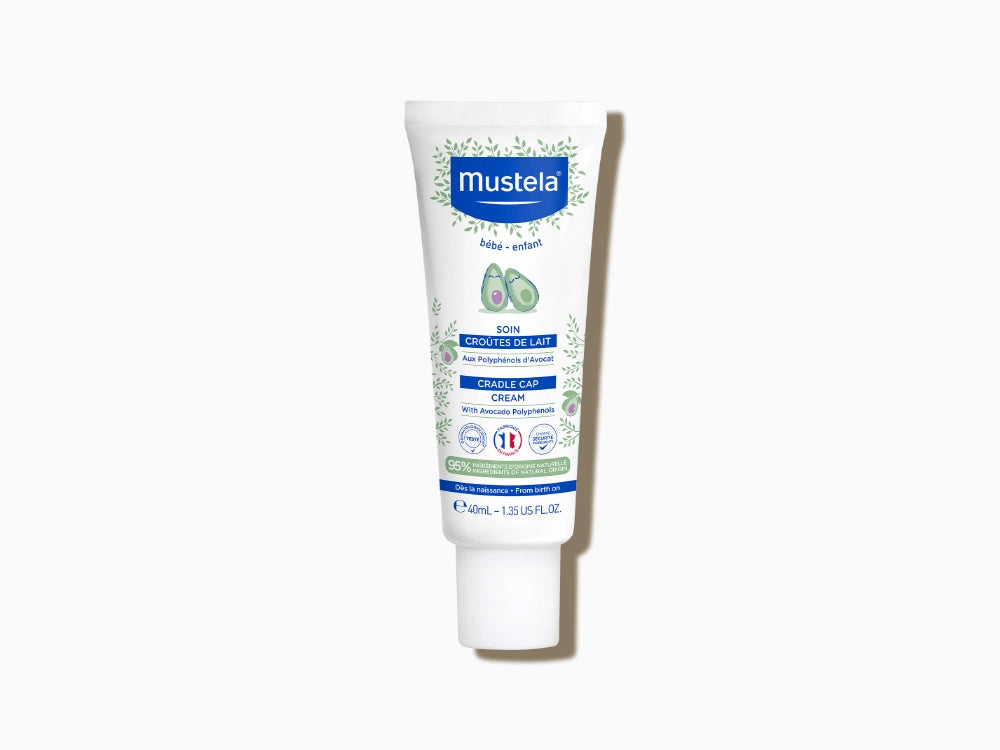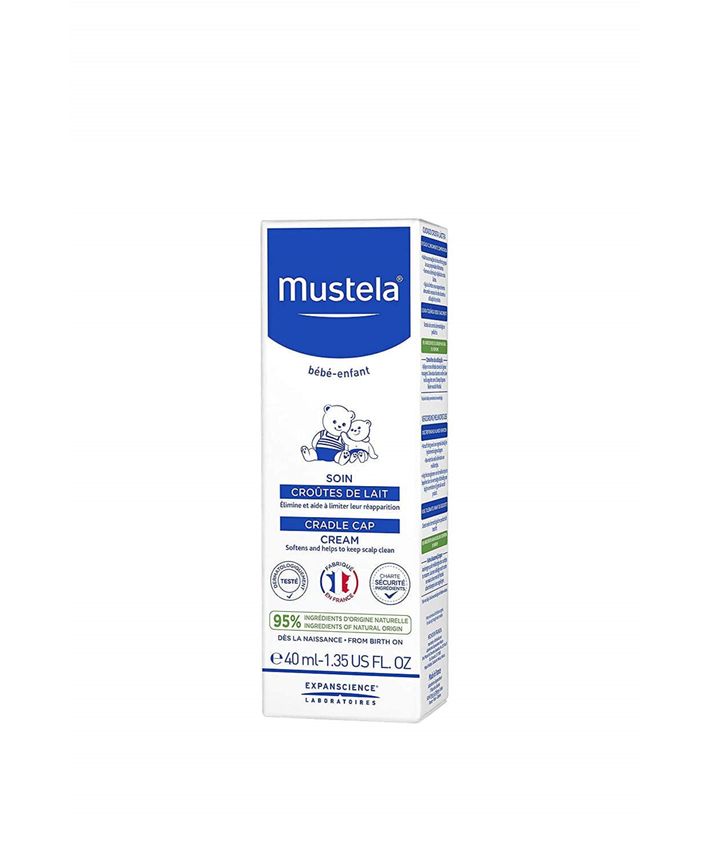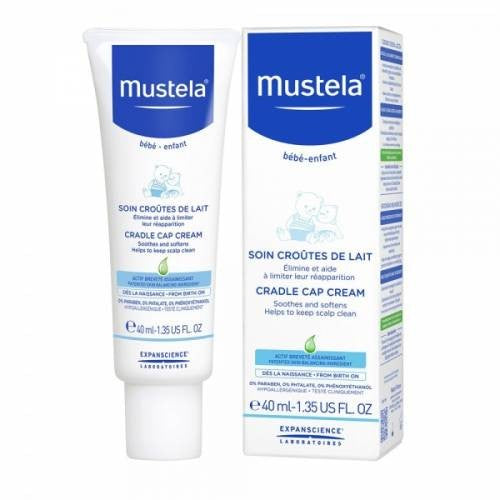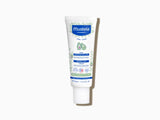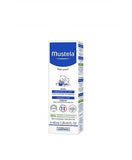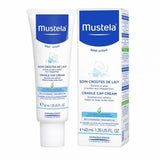 Mustela Cradle Cap Cream
Mustela's Cradle Cap Cream works to safely and effectively eliminate cradle cap flakes and scales by keeping your baby's scalp moisturized. It's also proven to help reduce the likelihood of future recurrence. Our easy-to-use nozzle allows for targeted application to make managing cradle cap a breeze.
Our Cradle Cap Cream is a fragrance-free leave-on cream that keeps your baby's scalp smooth, supple, and comfortable. Composed of 95% naturally-derived ingredients. Enriched with Avocado Polyphenols® to soften scalp flakes, Sunflower Oil Distillate® to soothe the skin, and Galactoarabinan (an extract from the Larch tree) to keep scalp clean and moisturized.
Specifically designed for newborns(1) and babies with cradle cap, our light, non-greasy formula is gentle on the skin and won't stain clothing.
Backed by scientific research, developed in collaboration with healthcare professionals, and tested under pediatric and dermatological control. Proven safe for use from birth on.
Formulated without Parabens, Phthalates, or Phenoxyethanol.
(1)Including newborns out of the NICU.