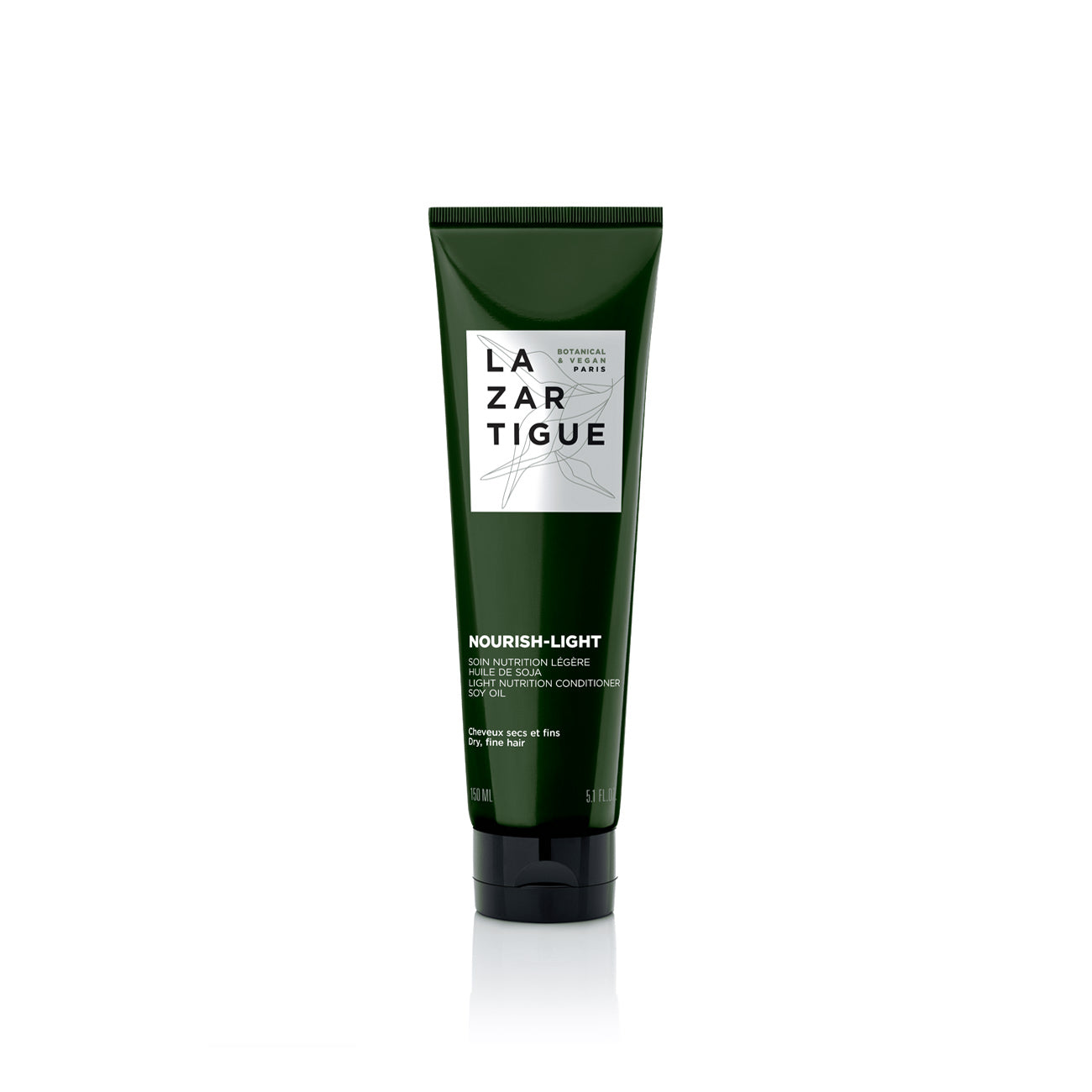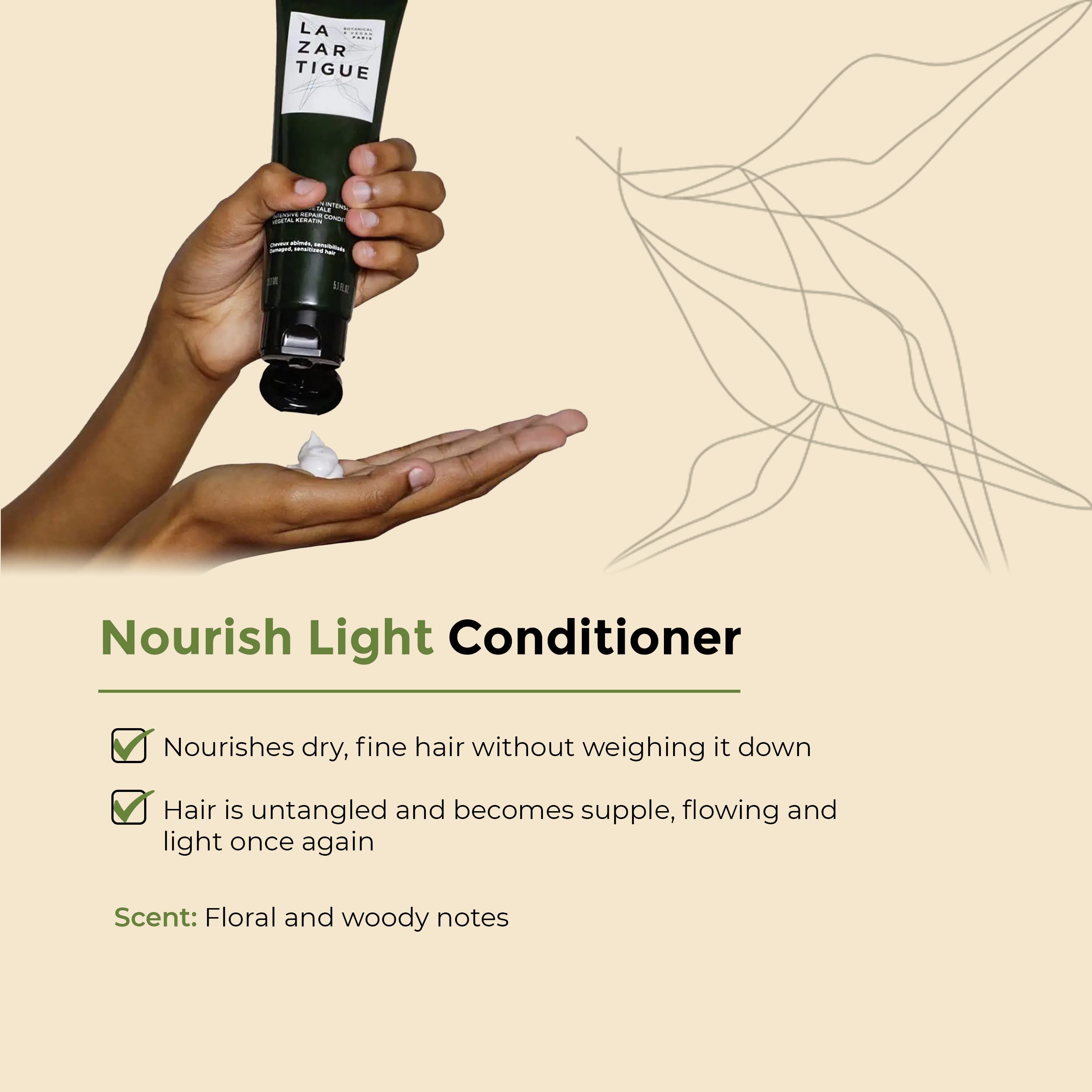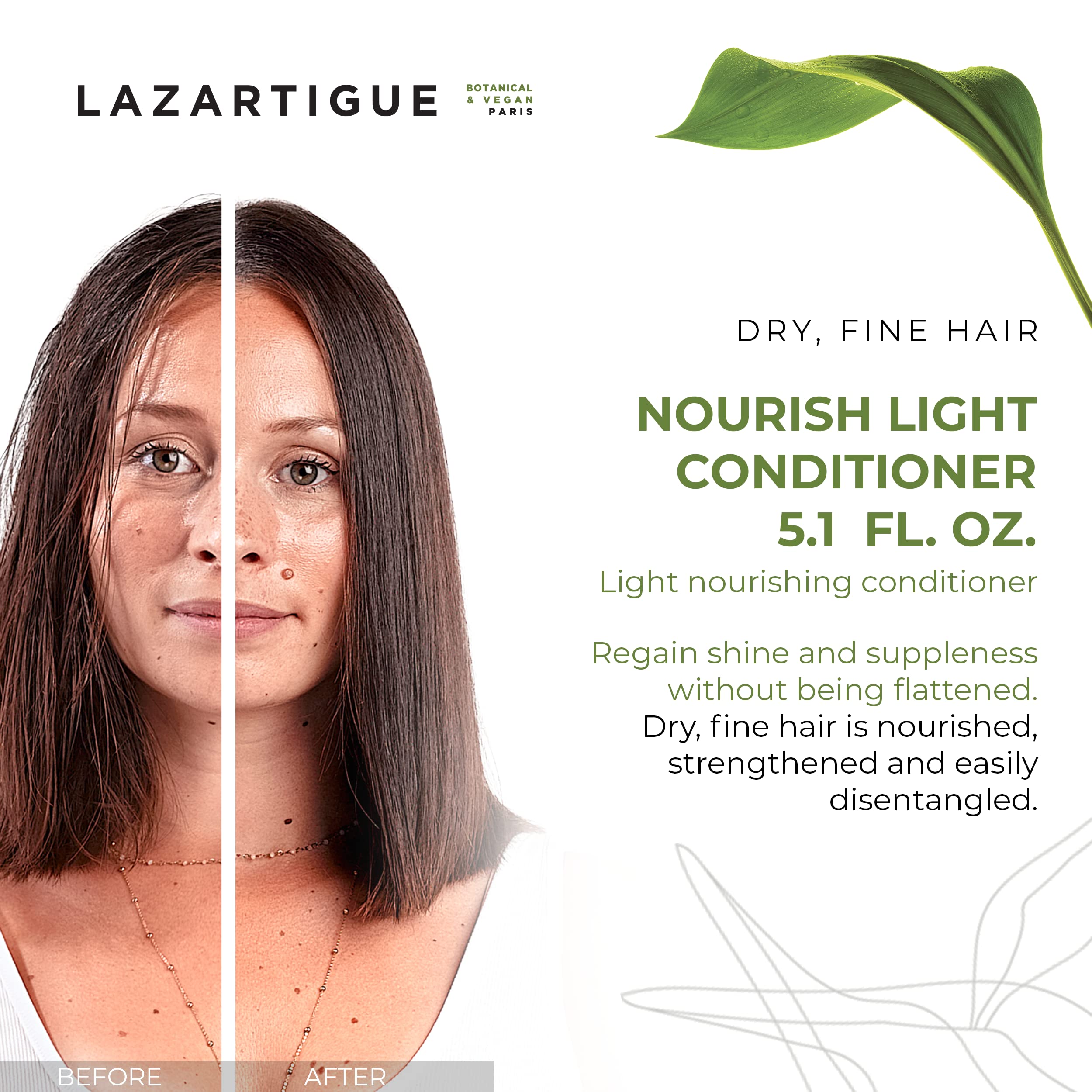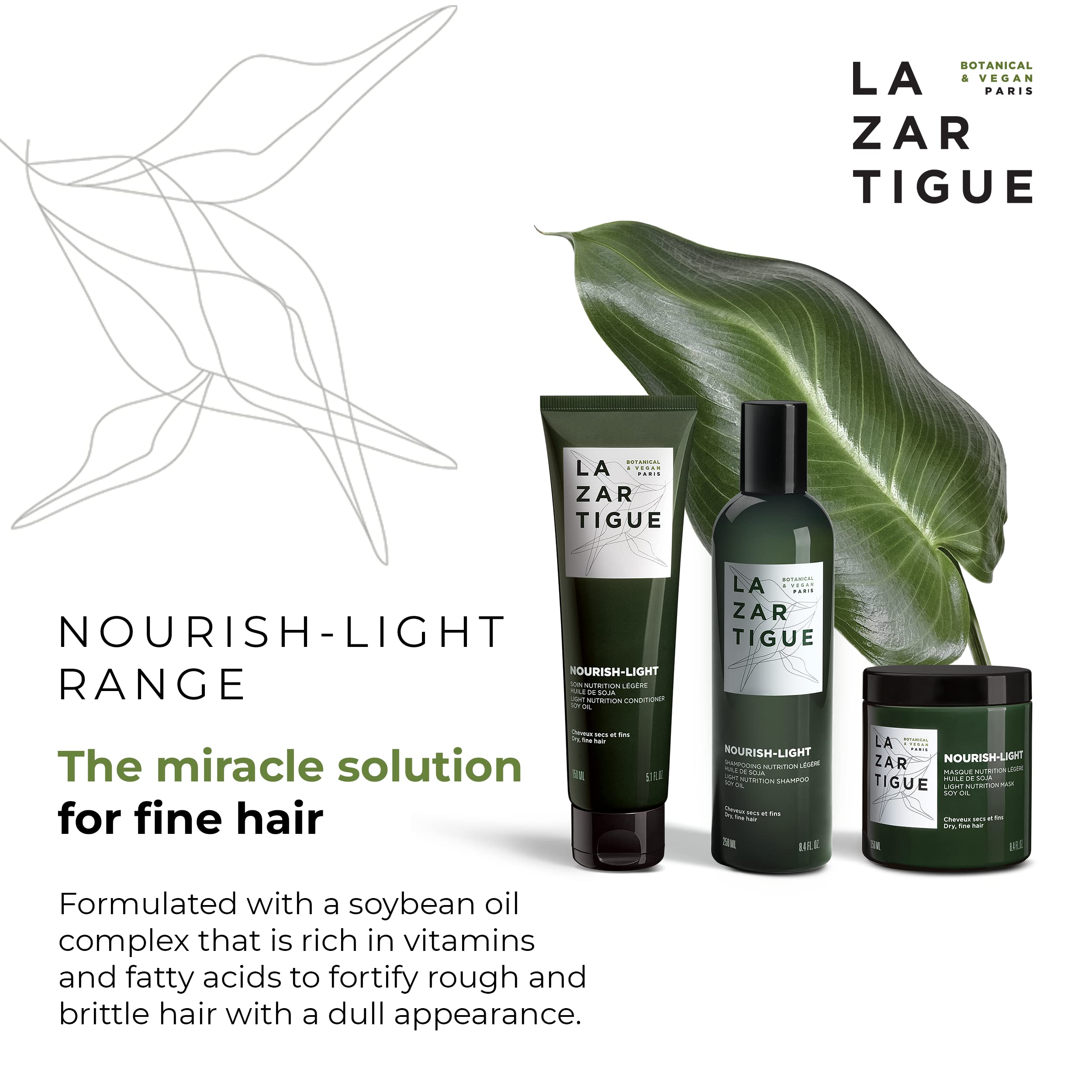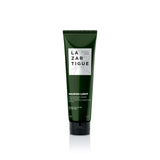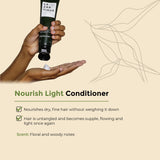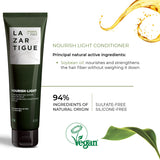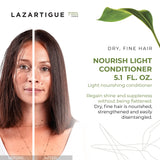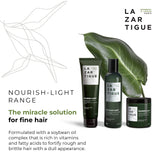 Nourish Light Conditioner
Rich in organic soybean oil, this moisturizer restores shine and suppleness to dry hair without weighing it down. Its vegan formula, 95% of natural origin, envelops the hair in lightness to soften it, coat it and facilitate its disentangling. The hair is silkier, softer to the touch. Its volume remains aerial throughout the day.
Hydrates without weighing down - Radiance - Natural Volume - Easy disentangling
Thanks to its ultra-melting texture, this cream treatment instantly penetrates the fiber to hydrate it without a heavy greasy effect. Its enveloping fragrance, both floral and tangy, reveals a subtle bouquet of bergamot, grapefruit, cedar and vanilla.
Sulphate-free - silicone- free - phenoxyethanol-free - Mineral oil-free - No artificial colors - Vegan - 100% Made in France
Yuka rating: GOOD - 65/100
A dry hair can be recognized by its rough feel and dull shine. This phenomenon occurs when the hair does not receive enough sebum when it is growing. Its hydrolipidic film, which normally constitutes a protective barrier, is then weakened. Vulnerable, the hair fiber is exposed to external aggressions (sun, wind, pollution, hair dryer, straighteners, etc.) and its structure deteriorates. The hair becomes brittle and loses shine.
When it is fine, dry hair requires appropriate nutritional care because the application of products that are too rich can weigh it down and lead to a loss of hair volume.
This nourishing conditioner meets the specific needs of dry, fine hair that tends to easily lose volume. It is enriched with organic virgin soybean oil, an active ingredient of natural origin that restores the hydrolipidic film of the fiber, thus protecting it from dehydration. Immediately hydrated, protected over its entire length, the hair is wrapped in care without being weighed down. They are more flexible, more brilliant, of an infinite softness.
Visible results from the 1st month of use:
90%: the hair is lightly nourished *
95%: the product does not weigh down the hair *
* Use test,% satisfaction on 21 volunteers, application 2 to 3 times per week for 28 days
STRENGTHS
Its vegan formula is silicone-free.
The moisturizers are usually formulated with silicones to provide instant shine and suppleness to the hair. But this is a simple illusion of shine created by the silicone film present on the surface of the hair fiber. In reality, silicone is occlusive and prevents moisturizers from penetrating the heart of the fiber which ends up weakening and drying out the hair. To truly hydrate your hair, opt for a silicone-free treatment, enriched with nutrients of natural origin that prevent this phenomenon of occlusion. Formulated without silicones, the Nourish Light range effectively penetrates the fiber to nourish it deeply. Result, the hair is silky and radiant with beauty.