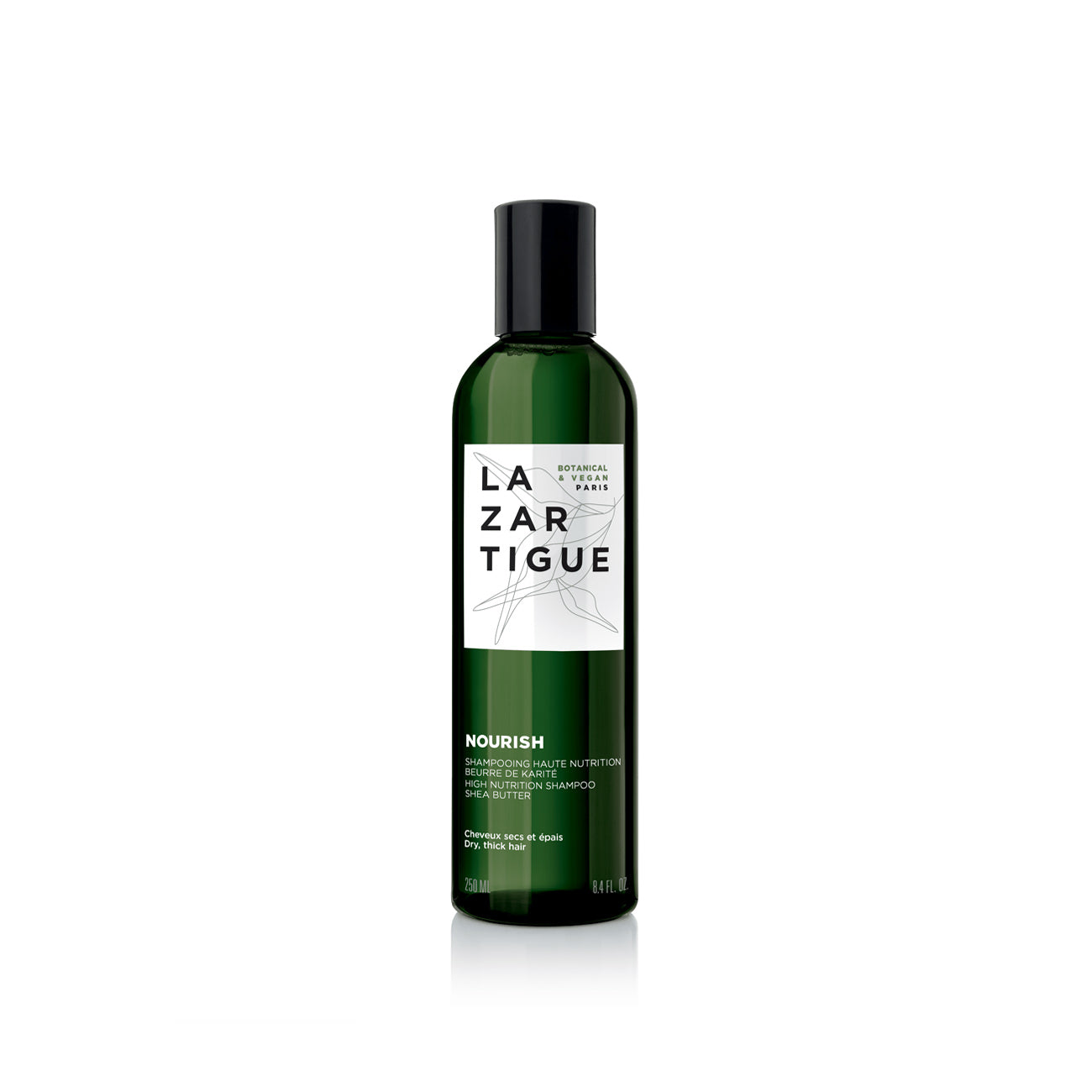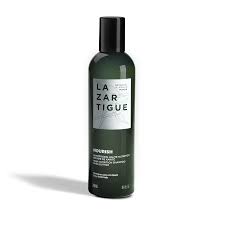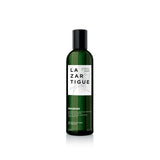 Enriched with shea, this 250ml shampoo intensely hydrates dry and thick hair to restore suppleness, shine and softness. Its vegan formula, based on 94% of ingredients of natural origin, washes gently, facilitates disentangling and disciplines the hair.
Intense hydration - Radiant shine - Soft and silky touch - Detangling
Its enveloping texture durably softens the hair fiber. On application, it reveals a gourmet fragrance with notes of vanilla, tonka bean and white musk.
Sulphate-free - silicone-free - phenoxyethanol-free - Mineral oil-free - No artificial colors - Vegan - 100% Made in France
Yuka rating: EXCELLENT - 93/100
A dry hair can be recognized by its rough feel and dull shine. This phenomenon occurs when the hair does not receive enough sebum when it is growing. Its hydrolipidic film, which normally constitutes a protective barrier, is then weakened. Vulnerable, the hair fiber is exposed to external aggressions (sun, wind, pollution, hair dryer, straighteners, etc.) and its structure deteriorates. The hair is damaged, it becomes brittle and loses shine. Curly or frizzy hair is particularly sensitive to this phenomenon. Indeed, because of their spiral structure, they have more difficulty than a stiff hair to circulate the sebum from the roots to the ends.
Dry hair has strong deficiencies in fundamental lipids. Only a treatment with lipid-replenishing properties can restore its hydrolipidic film and help it regain its suppleness and shine.
Nourish care shampoo fills the lipid deficiencies of dry and thick hair. The ultra-nourishing virtues of shea butter, made up of 50% vegetable lipids, durably reconstitute the lipid barrier of the most dry hair and hydrate it in depth without weighing it down. Result: delicately cleansed and intensely nourished, the hair is supple, shiny and infinitely soft to the touch. Protected, they are easier to comb and shine with health.
Visible results from the 1st month of use:
78%: the product leaves hair supple *
78%: the product softens the fiber *
* Use test,% satisfaction on 21 volunteers, application 2 to 3 times per week for 28 days
STRENGTHS
Its vegan formula is silicone-free, sulfate-free, mineral oil-free, alcohol-free and artificial colors free.
Most shampooscontain sulfates or sulfated surfactants. These agents of synthetic origin have foaming, detergent (they dissolve impurities) and emulsifying properties (they promote the mixing of ingredients between them). Despite these properties, their formula with a synthetic composition tends to unbalance the natural environment of the scalp, which has the effect of further drying the hair. To intensely and durably nourish very dry hair, we have chosen to favor agents of natural origin, less aggressive and just as effective. Our beauty shampoos therefore contain a quartet of mild non-sulfated and botanical surfactants, derived from coconut, which gently cleanse the scalp, without attacking it, in order to avoid irritation and drying out.