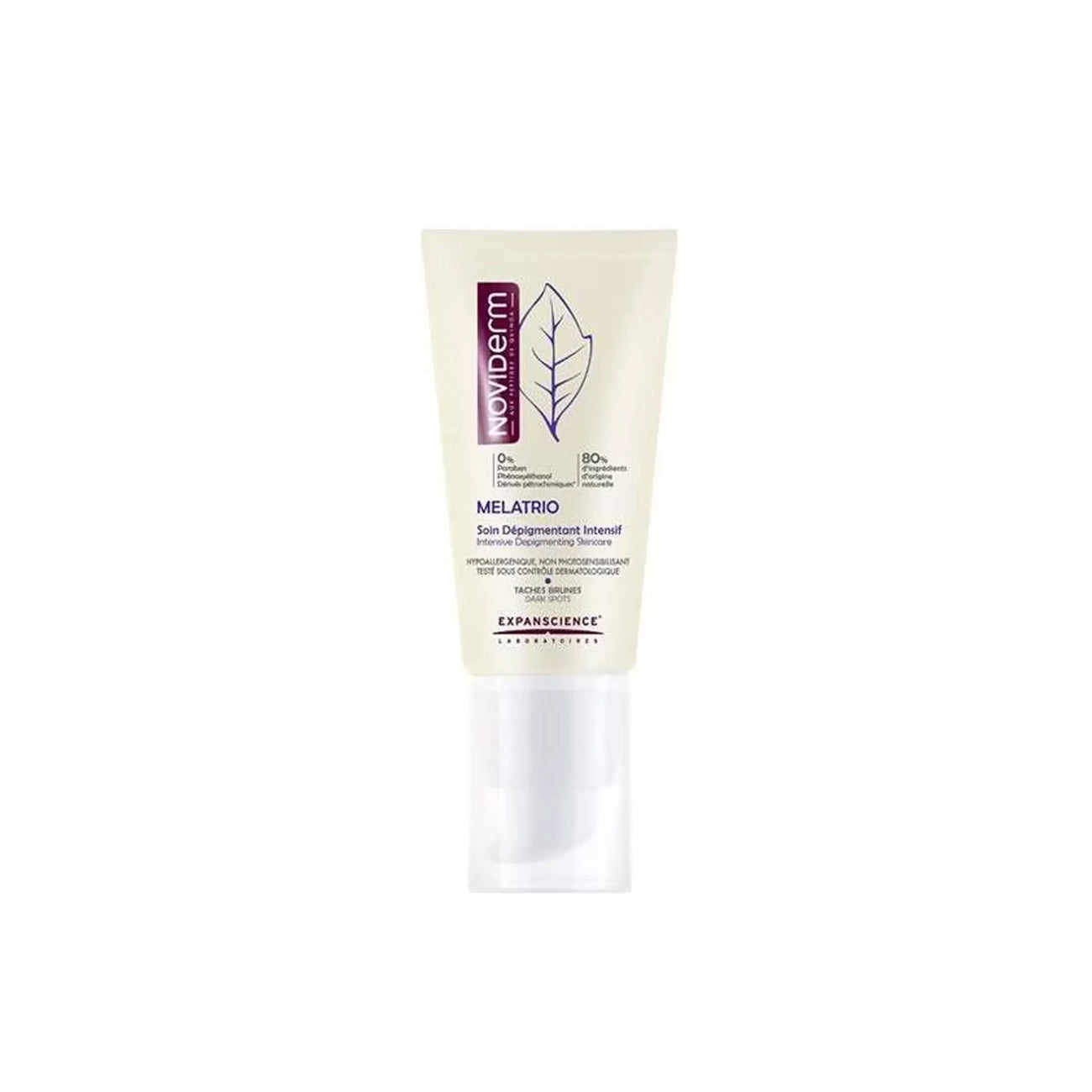 Noviderm Intensive Depigmenting Treatment
Immediately and lastingly hydrates thanks to glycerin and beeswax.
Fades dark spots with the gentle exfoliating action of extended release AHAs combined with AHAs.
Prevents the appearance of new spots by slowing the formation of melanin and its transfer into the epidermis thanks to its patented, eco-certified brightening active ingredient, cycloceramide, vitamin C derivative and quinoa peptides.
Soothes and repairs the skin with quinoa peptides.
Ideal in relay of laser session.