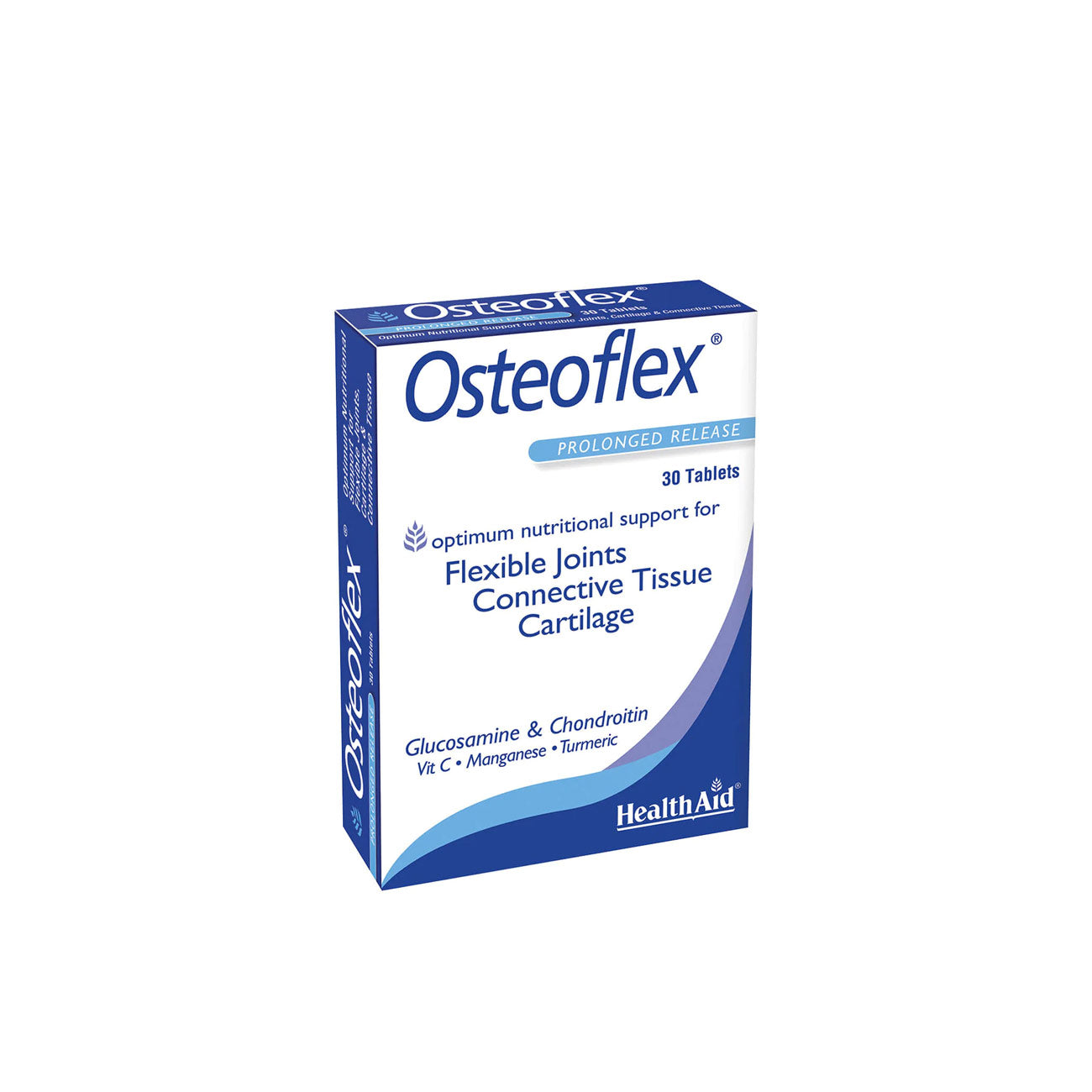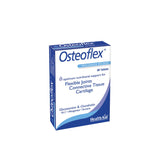 Osteoflex Tablets for Joints and Connective Tissue
There are several obstacles that arise as the years go past. Joints begin to stiffen, bones begin to soften, and you might lose your bounce. When climbing stairs or getting in and out of the car becomes a struggle, your joints are crying out for some help. There is a solution, a careful formulation of important nutrients to add the spring back. Feel younger than you are with Osteoflex from HealthAid.
Osteoflex formulation provides nutritional support for healthy joints and cartilage. A unique combination of high-quality Glucosamine and Chondroitin Sulphate with added Vitamin C, Turmeric and Manganese. Suitable for men and women of all ages. Vitamin C contributes to normal collagen formation for the normal function of cartilage and bones. Manganese contributes to the normal formation of connective tissue and to the maintenance of normal bones. Turmeric has potent natural anti-inflammatory properties.
Benefits
Contributing to normal collagen development
Beneficial to bone structure health
Helping the maintenance of joint mobility
Benefiting the maintenance of suppleness and elasticity of tendons
Contributing to the maintenance ligaments and connective tissue
Recommended Daily Intake
Adults and children over 12 years of age: one to two Osteoflex tablets daily with a main meal. Do not exceed recommended daily intake unless advised by a suitably qualified person.