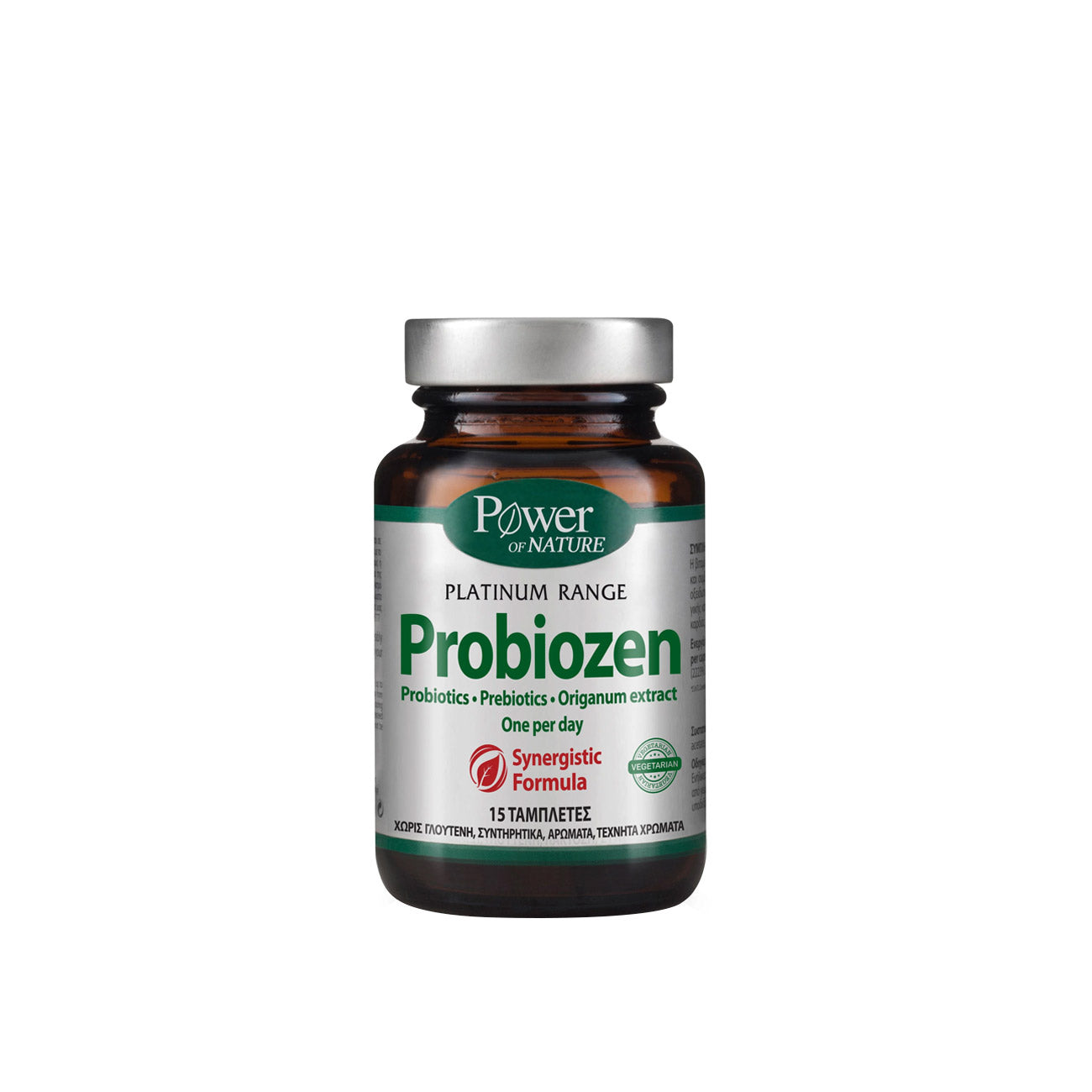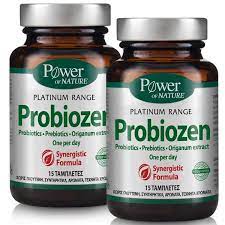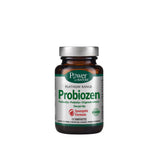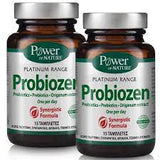 Power Health Classics Platinum Probiozen
Food supplement with probiotics, prebiotics and oregano. Probiozen offers a unique combination of high concentration specialized probiotics (mixture of lactic acid bacteria and bifidobacteria), along with prebiotics (inulin and oligofructose) and oregano extract. One tablet per day offers 3 billion live cultures of probiotics.
Probiotics: A combination of lactic acid bacteria(Lactobacillus rhamnosus, Lactobacillus acidophilus & Bifidobacterium bifidus) .
Prebiotics: Specific ingredients such as inulin and oligofructose, considered the "food" of probiotics.
Oregano: Symbol of happiness in ancient Greece, the traditional herb of Mediterranean cuisine is rich in phytonutrients such as thymol, carbacol and rosmarinic acid. The ingredients of oregano have been extensively studied for a number of beneficial effects.
Probiozen is Suitable for:
People who want to enrich their daily diet with probiotics and prebiotics.
Its Platinum Characteristics:
Three billion live and active probiotics per tablet, resistant in gastric fluid acidity
Rich in fiber
The only one in the market with oregano extract
Practicality (1 tablet daily)
Ingredient Information
Active Ingredients Amounts per tablet
Probiotics (Lactobacillus rhamnosus 75%, Lactobacillus acidophilus Bifidobacterium bifidus ad 100%) 3×1.000.000.000 C.F.U.*
Prebiotics (inulin & oligofructose) 572mg
Oregano extract 5mg
* C.F.U.: Colony Forming Unit
Free from
Gluten, preservatives, fragrances, artificial colors.
Content
15 tablets
Pregnancy / Breastfeeding
Do not take any food supplement during pregnancy and breastfeeding, unless advised by your doctor.
Diabetics
Suitable for diabetics.
Instructions for use: Pregnancy / Breastfeeding
Seal carefully after use. Keep in a cool, dry place (up to 25 οC), out of sight and reach of children. Keep the product away from heat, light or humidity. Do not exceed the recommended daily dose. Food supplements should not be used as a substitute of a balanced diet. This product is not intended to prevent, treat or cure human disease. Consult your doctor if you are pregnant, nursing, taking medication or facing health problems.
DOES NOT CONTAIN FRAGNANCE, PRESERVATIVES, COLORS
FORM TABLETS
ADDITIONAL FEATURES GREEK
NEED CONSTIPATION, HEARTBURN - DIGESTIVE DISCOMFORT, IRRITABLE BOWEL, INDIGESTION
PRODUCT TYPE JAR
SUITABLE FOR DIABETES, GLUTEN INTOLERANCE