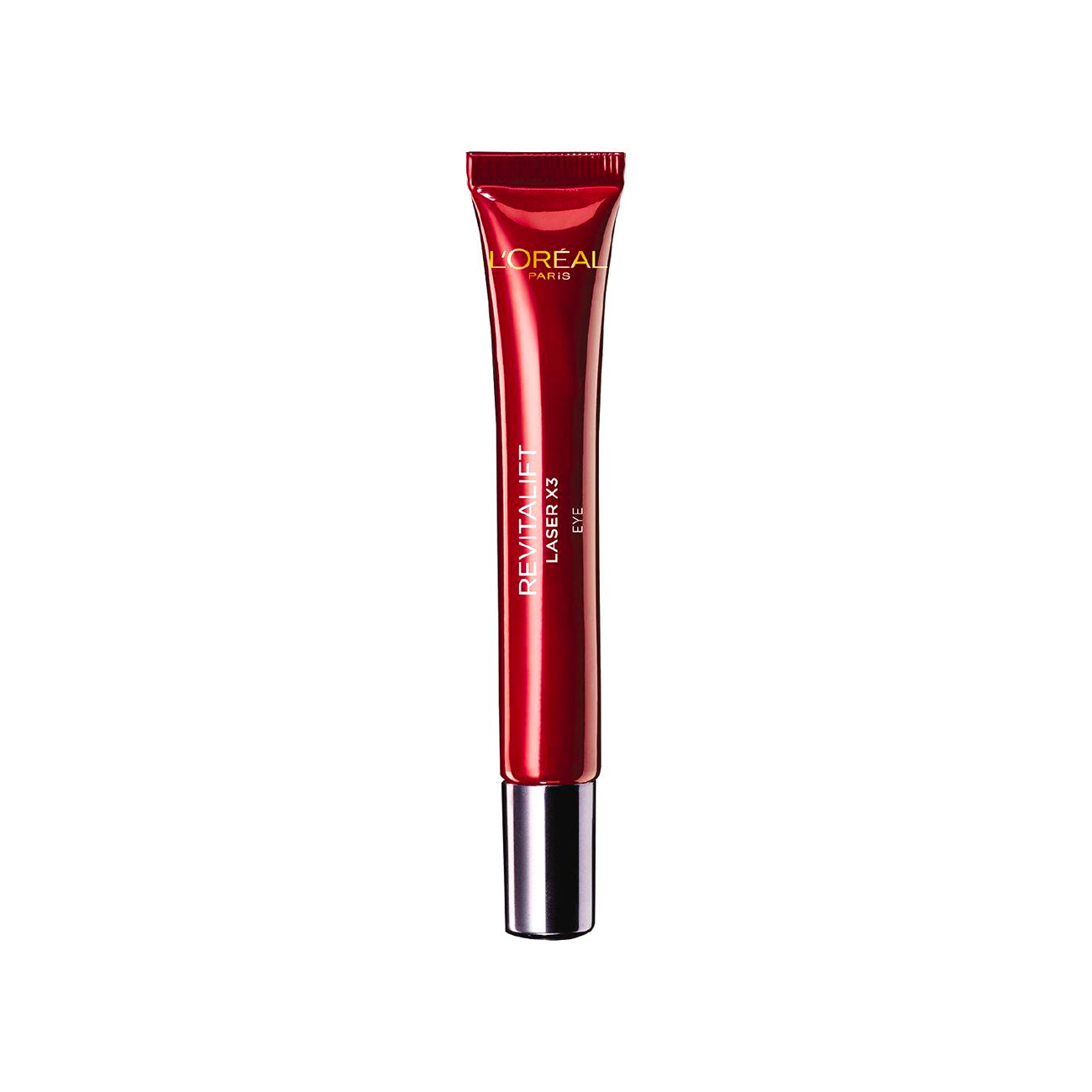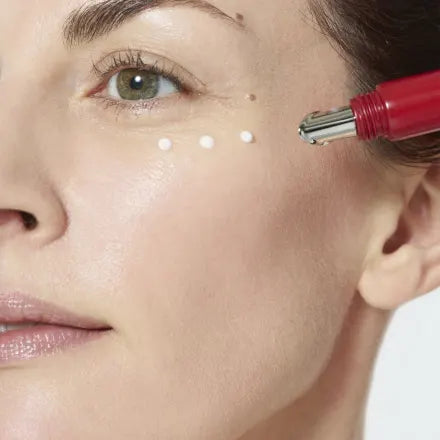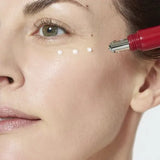 Revitalift Laser X3 Eye Cream
L'Oreal Paris has developed an anti-ageing skincare product to challenge a laser session. Active ingredients Pro-Xylane (concentrated to 3%), Fragmented Hyaluronic Acid and Caffeine offer in-depth anti-ageing. The fluid texture glides on easily with a metal applicator for an instant cooling effect. Providing an anti-ageing eye treatment; Revitalift Laser X3 Eye Cream corrects wrinkles, visibly reduces under-eye bags, re-firms the skin and stimulates microcirculation.

1. CORRECTS WRINKLES: enriched with fragmented Hyaluronic Acid, to repair and correct the appearance of wrinkles.
2. REDUCES EYE BAGS: enriched with Caffeine, it helps stimulate microcirculation* to deflate eye bags. The innovative metal applicator provides additional cooling.
3. FIRMS: enriched with Pro-Xylane' this strengthens the support fibres firming and plumping the skin.


How to use:
Apply every morning and evening around the eye area. Press the tube to dispense the cream. Massage into the eye contour area with the metal applicator by smoothing from the inside to the outside.