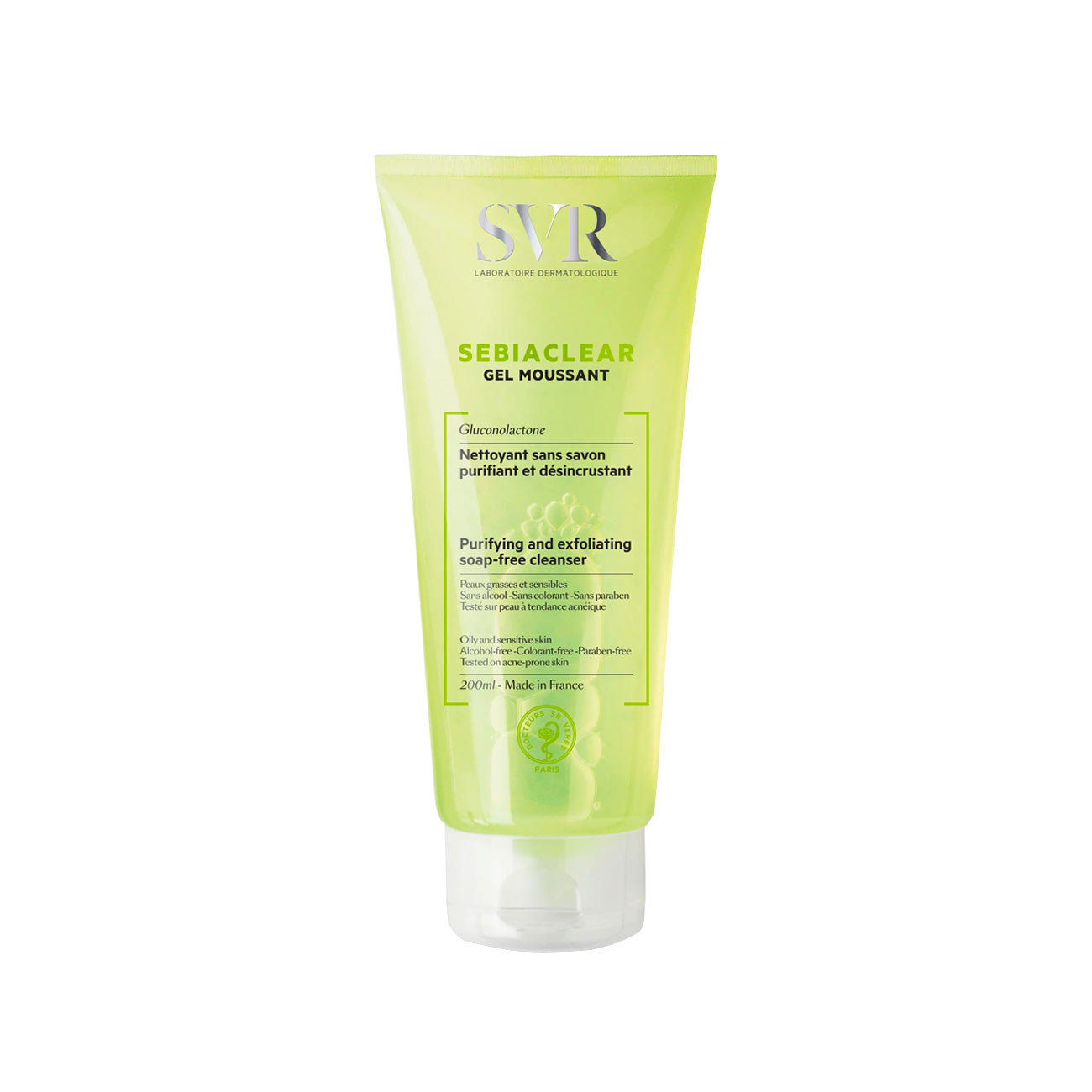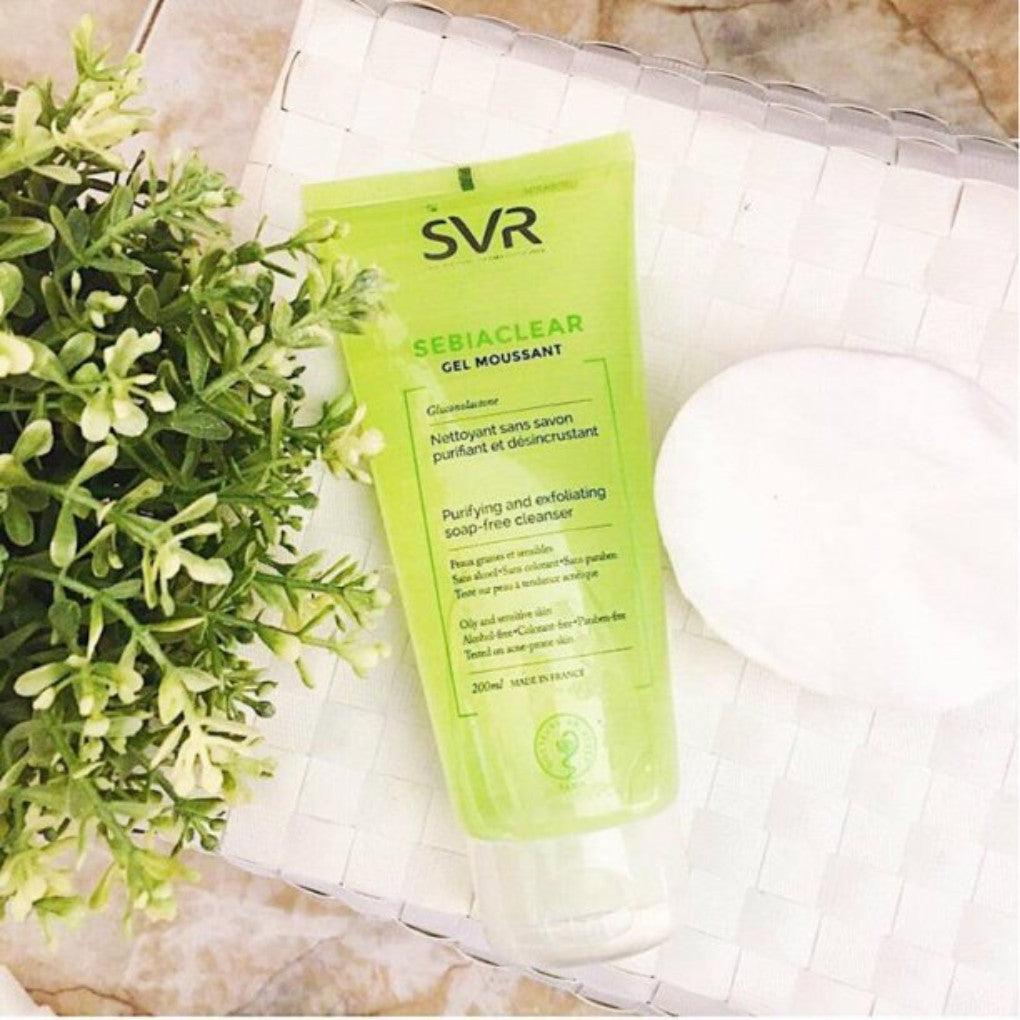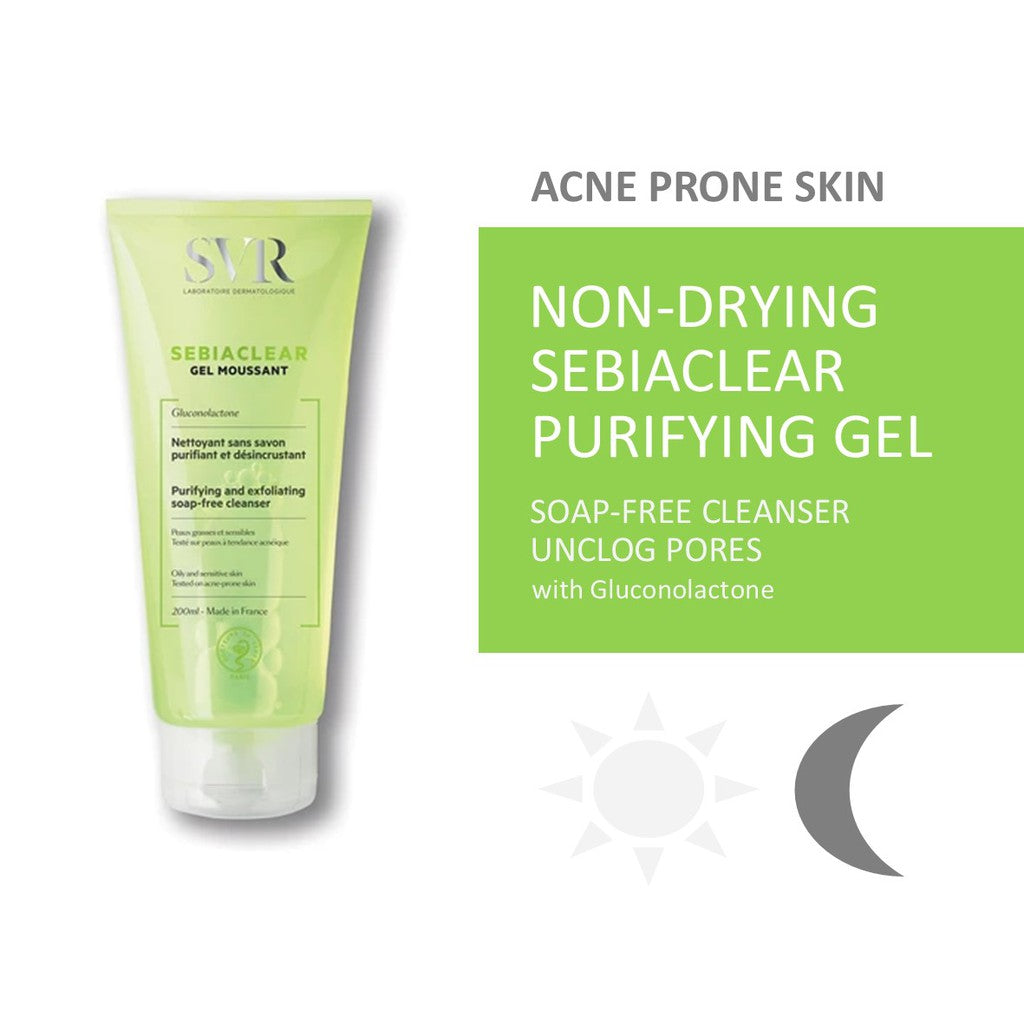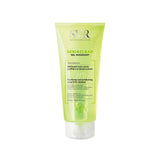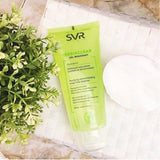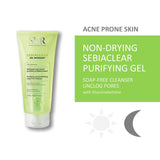 Sebiaclear Gel Moussant Purifying and Exfoliating Soap
For sensitive, mixed to oily and acne prone skins. Face and body.
To combat imperfections we have the reflex of wanting to strip them with aggressive products. Instead, we should clean it gently so as not to stimulate the production of sebum, to not irritate it further.
The SEBIACLEAR FOAMING GEL, a SOAP-free cleanser that purifies and exfoliates the skin gently. Its creamy foam helps to remove impurities and to get rid of excess sebum without drying out. Easy to rinse, it leaves the skin perfectly clean, fresh and mattified.
PROVEN EFFICACY ON SENSITIVE SKIN WITH ACNE TENDENCY
-100%: the skin is purified (1)
-100%: excess sebum is removed (1)
-100%: pores are cleansed (1)
-100%: the skin is soft (1)
(1) use test, SEBIACLEAR FOAMING GEL, 24 volunteers, bi-daily application for 28 days