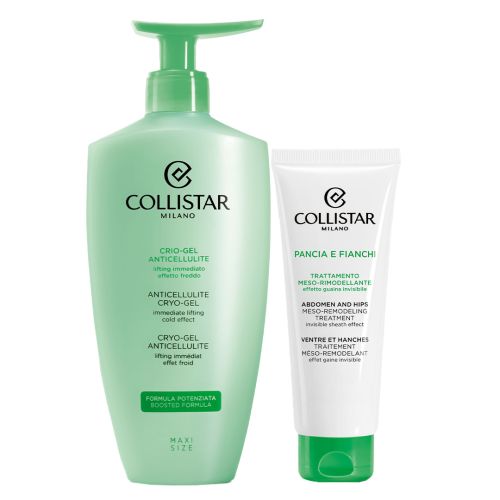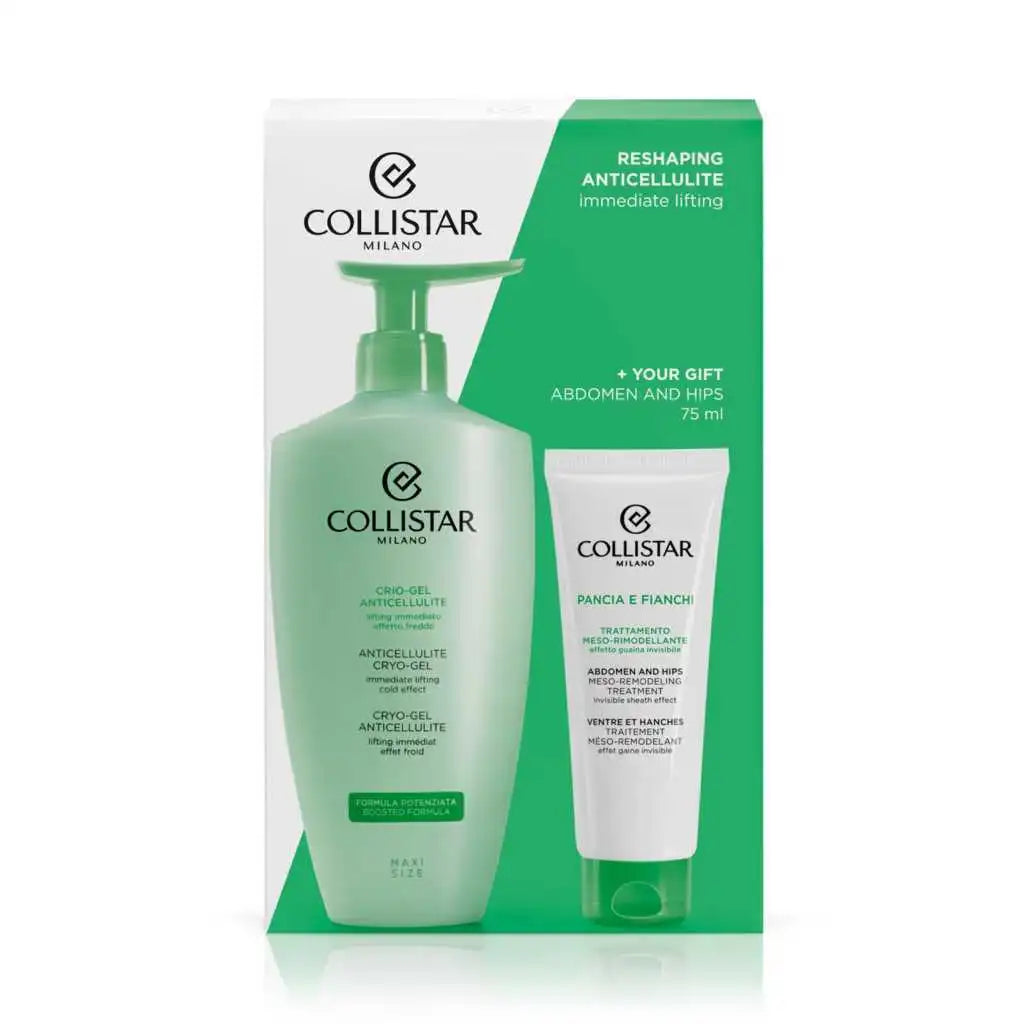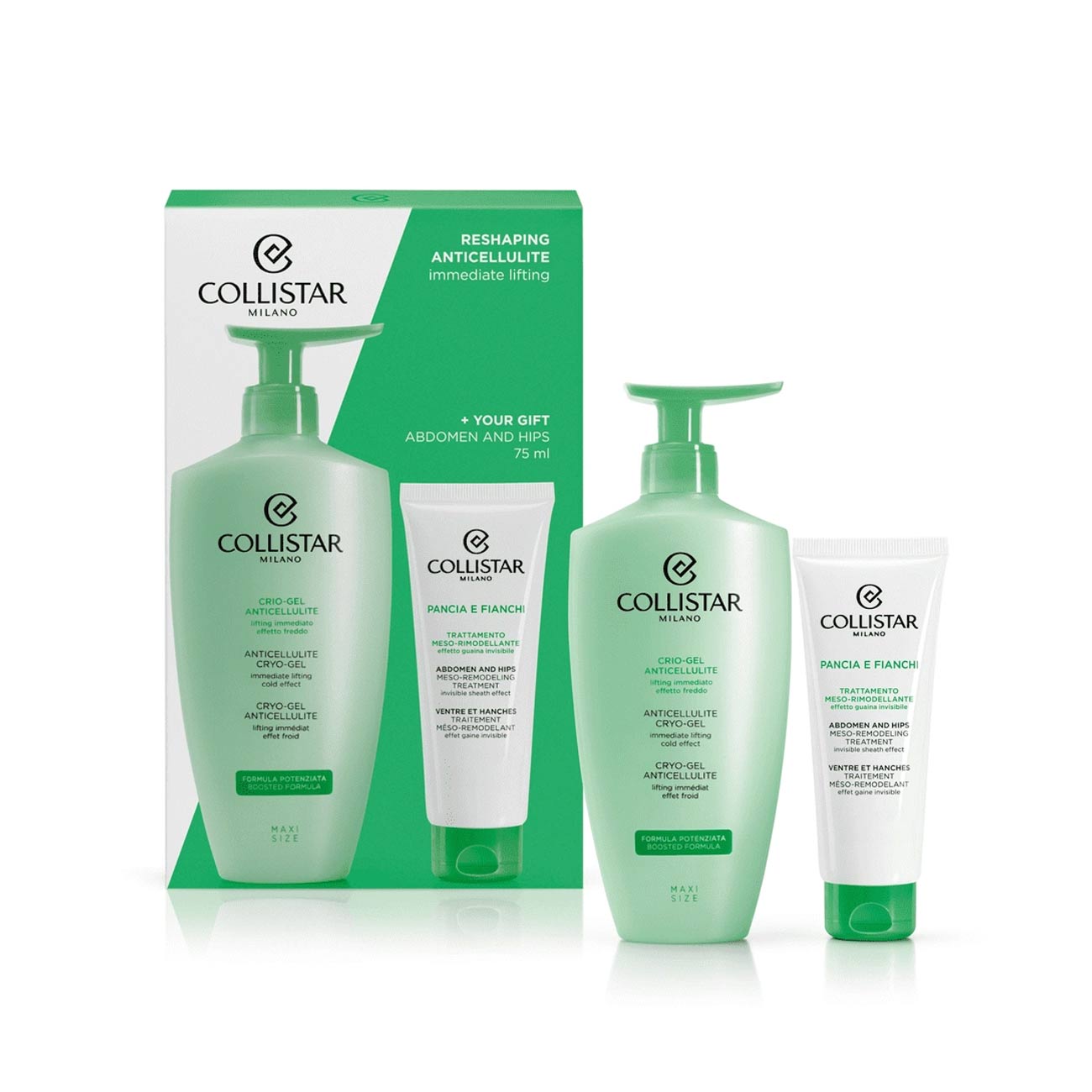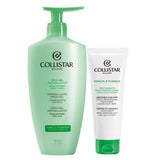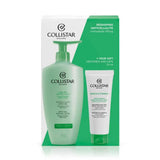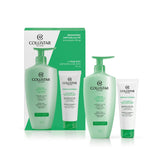 Set Reshaping Anti Cellulite Immediate Lifting
Perfect for:
• Orange peel visible when skin is pinched
• Heavy legs and/or fragile capillaries
This limited edition box contains a FREE GIFT from Collistar: a special size of the brand new Abdomen and Hips. Two targeted products designed to be used together for an effective slimming routine.
ANTICELLULITE* CRYO-GEL immediate lifting • cold effect
BOOSTED FORMULA
A new combination of active ingredients for a global anticellulite strategy.
Cold effect Inspired by cryotherapy, it gives an immediate sensation of lightness.
Aromatherapy effects The essential oils stimulate vitality and wellbeing.
Boosted lifting effect A blend of plant-based alpha-hydroxy acids instantly lifts the skin and minimizes imperfections. Centella Asiatica combats loss of elasticity
and ensures a progressive lifting action.
Boosted anticellulite action on the causes behind the problem: the buildup of localized fat and alterations of microcirculation.
Two powerful active ingredients (Pink pepper and Caffeine) act on fat deposits at three levels:
• limiting the formation of mature adipocytes (fat cells)
• preventing new lipids from accumulating
• helping get rid of existing fat.
Draining, vasoprotective plant extracts - pineapple, horse chestnut and blueberry - combined with an innovative, flavonoid-rich fermented green coffee extract stop liquids from building up.
The texture its unmistakable gel texture is light, fresh and quickly absorbed. For all skin types.
ABDOMEN AND HIPS REMODELING TREATMENT invisible sheath effect
From Collistar Clean Research®, a new treatment for the abdomen and hips inspired by mesotherapy, to provide an intensive, targeted action for fatty deposits and slackened tissues, resulting in more toned, elastic skin and a remodeled waistline.
Remodeling effect: slims and firms
A patented delivery system enabling the selected pool of active ingredients to gradually penetrate deep-down with visible results. Phosphatidylcholine, a powerful lipid-reducing component that helps deliver the active ingredients; Carnitine and Caffeine, draining and lipolytic substances; a special Tetrapeptide that improves the skin's elasticity, firmness and resilience. Collistar has added sustainable Italian Bergamot Extract. Known as the "green gold" from Calabria and rich in flavonoid, it reshapes the waistline and improves the skin's firmness and appearance.
Invisible Sheath Effect and hot-cold action
The sensory, easily absorbed texture envelops the skin in an invisible elastic microfilm. Its tensor effect is immediate: skin is instantly more firm, toned and polished. Menthol and a special Vanilla Extract, creating a gentle "hot-cold" effect, stimulate the microcirculation and mobilizing fats.
A light tingling sensation and sensation of warmth of the treated areas are a sign of the activity of treatment. Wash hands after use. Avoid contact with eyes. Keep out of reach of children.