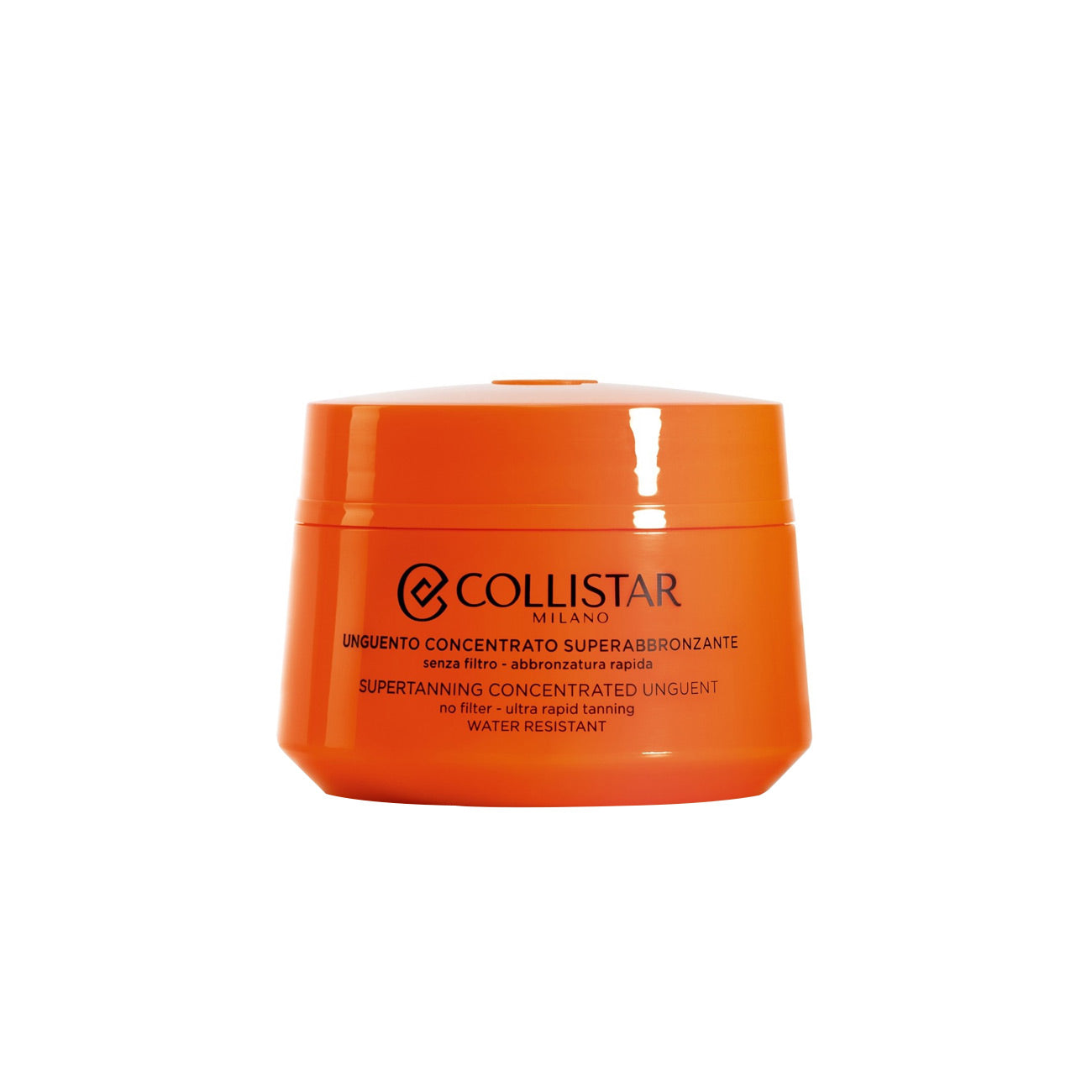 SuperTanning Concentrated Unguent SPF 10
SMART SUN PROTECTION®
The innovative pro-Vitamin D filter system that reinvents suncare.
The new formula with UV filters activates the health-giving vitamin while blocking damaging rays, reaping the benefits of sunlight for the skin's health and wellbeing.
• For an extremely fast, intense tan, without compromising on protection from sun damage
• With excellent smoothing, ultra-hydrating, anti-ageing properties
• Water Resistant
Collistar is committed to highlighting the importance of protecting the skin from sun-related damage: that's why it offers the perfect product for anyone who wants an extremely fast, intense tan without compromising on protection. This incredible unguent draws on all the sun's tanning power by combining walnut hull with a melanin precursor. Completing the formula are precious plant oils, jojoba wax and Vitamin E for a superb hydrating, nourishing, elasticizing and anti-age action.
Thanks to its water-resistant formula, it leaves an invisible protective film on the skin, protecting it from the drying effects of sun and sea and keeping it soft and smooth, even after swimming or hours in the sun.
WITHOUT alcohol - silicones
DERMATOLOGICALLY TESTED