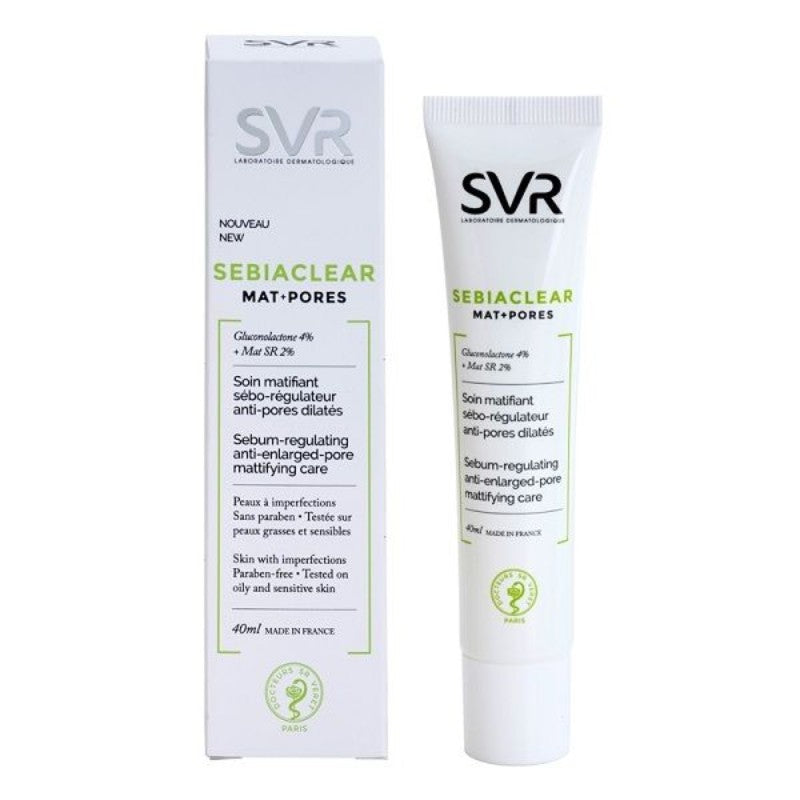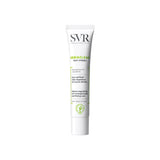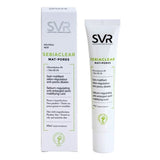 SVR Sebiaclear Mat Pores Sebum Regulating Anti-Enlarged-Pore Mattifying Care
Sebiaclear Mat + Pores is the Sebo-regulating anti-pore dilated skin care. Its gentle peeling effect refines the skin texture and regulates excess sebum.
For mixed to oily skins, even sensitive. Face.
Clear pores and shine with Sebiaclear MAT + PORES. It tightens pores, moisturizes, and mattifies the skin for 8h (1). Its gentle peeling effect to the optimal tolerance, absorbs excess sebum and refines the skin grain. Its fluid texture oil-free moisturizes without overloading and penetrates quickly for a matte and velvety finish.
(1) clinical listing of 23 volunteers.
PROVEN EFFICACY ON SENSITIVE COMBINATION SKINS:
• Blackheads -82% (2)
• Enlarged pores -62% (2)
(2) use test SEBIACLEAR MAT + PORES, 42 voluntary, 56 days, self-assessment.