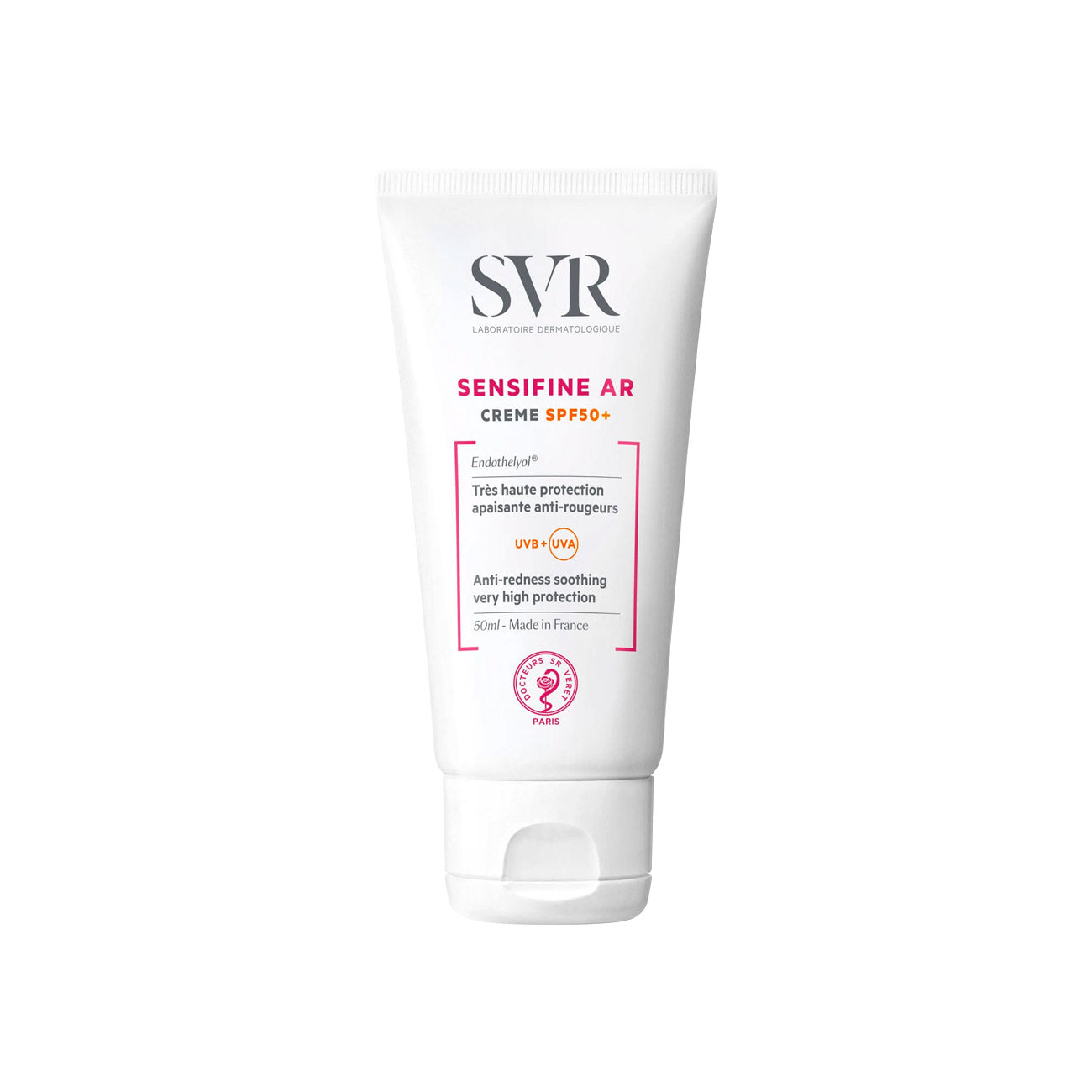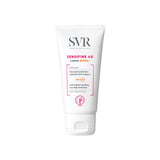 Sensifine AR Crème SPF50+
SVR Sensifine AR Crème SPF50+ Anti-Redness, Soothing  Very High Protection
For skin prone to redness, with a couperotic tendency. Face. Adults.
Redness and small vessels reemerge when you expose your skin sensitive to the sun? Sensifine AR cream SPF50 + combines a very high protection with soothing and anti-redness actives. Even when exposed, your redness is attenuated, your feelings of warming reduced.
Hypoallergenic. Proven efficacy under dermatological control.
PROVEN EFFECTIVENESS ON SENSITIVELY TENDING SKINS:
- Soothing effect: +70% (1)
- Redness: -43% (1)
- Uniformity of the complexion: +35% (1)
EFFECTIVENESS PROVIDED IN AESTHETIC POST-ACT:
- Immediately and durably soothes: 89% (2)
(1) Evaluation by a dermatologist at 28 days, 20 volunteers, sensitive skin prone to redness and/or couperosis, bi-daily application
(2) Post-peeling use test 20 subjects- 14 days, bi-daily application, % satisfaction