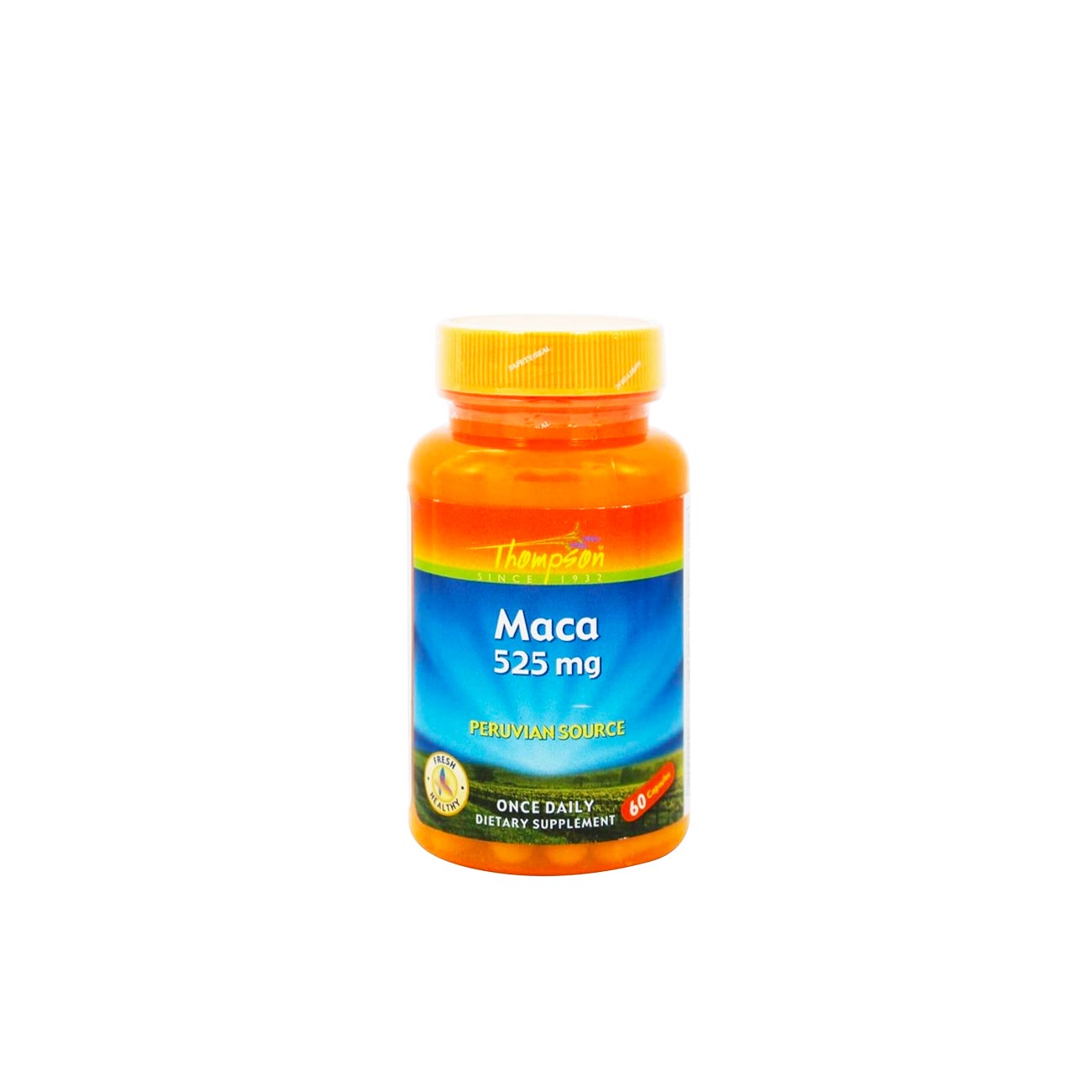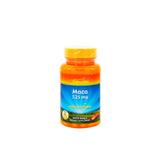 Thompson Maca 525mg 60 Cap
Maca root is a vegetable native to Peru where it's used as both a food source and for medicinal applications. Maca root has been shown to increase sexual desire, stamina and energy for improved sexual performance. Thompson's Maca 525 mg also supports healthy fertility and can be taken by both men and women on a daily basis for best results.
Supports Sexual Health for Men & Women; Boosts

 

libido 
Boosts

 

Antioxidant

 

Activity and

 

Energy
Used as a hormone replacement therapy, increasing estrogen in the body to slow down bone fracture
Reduces anxiety & depression in both men and women
Reduces PMS symptoms
Improves cognition
Improves mood
Improves quality of life
Decreases anti-depression induced sexual dysfunction
DIRECTIONS:
Take 1-5 vegetarian capsule daily depends on the use 
Libido: 2-3 capsules Daily
Health problems after menopause. Early research shows that taking maca daily for 6 weeks may improve depression and anxiety in postmenopausal women. It might also improve sexual problems.