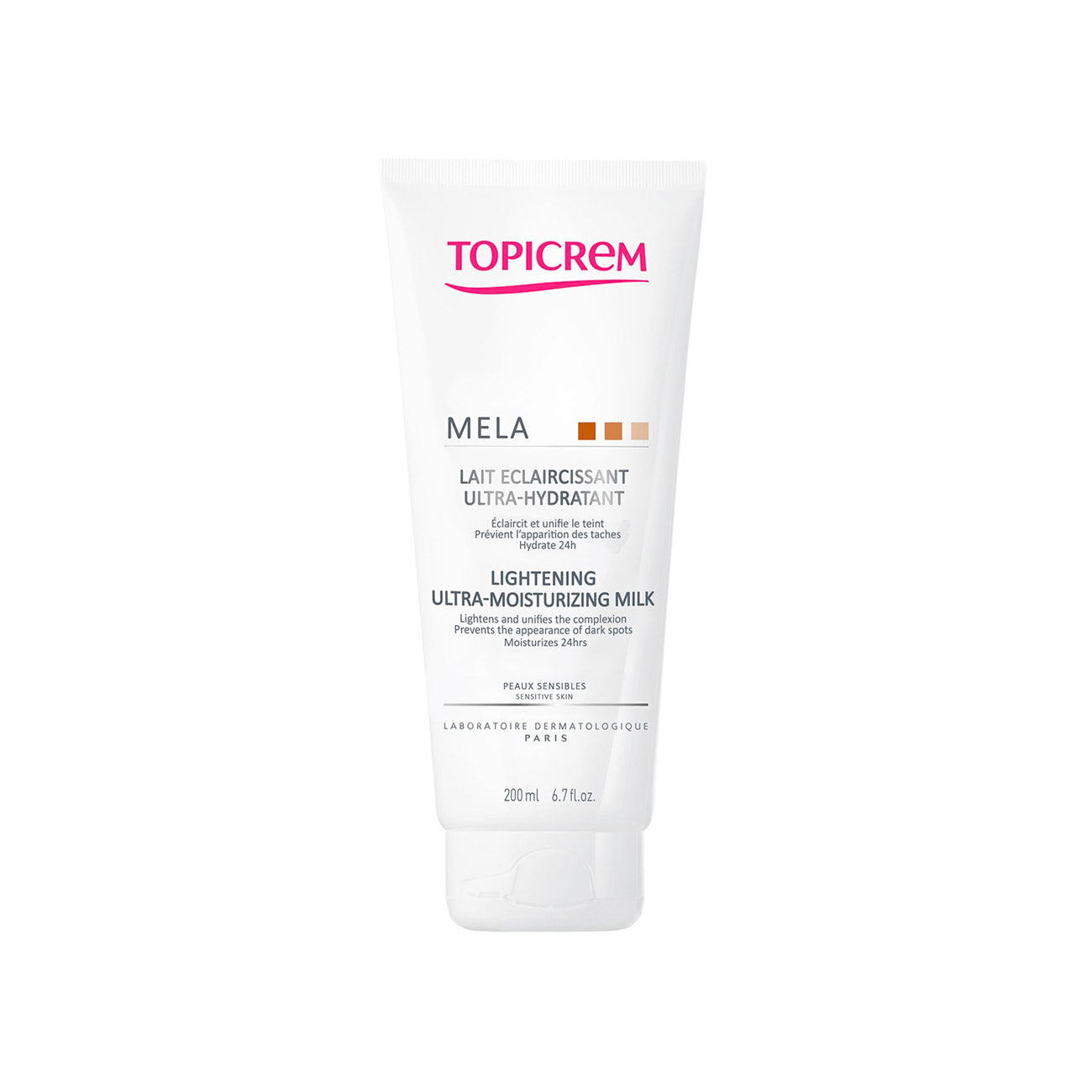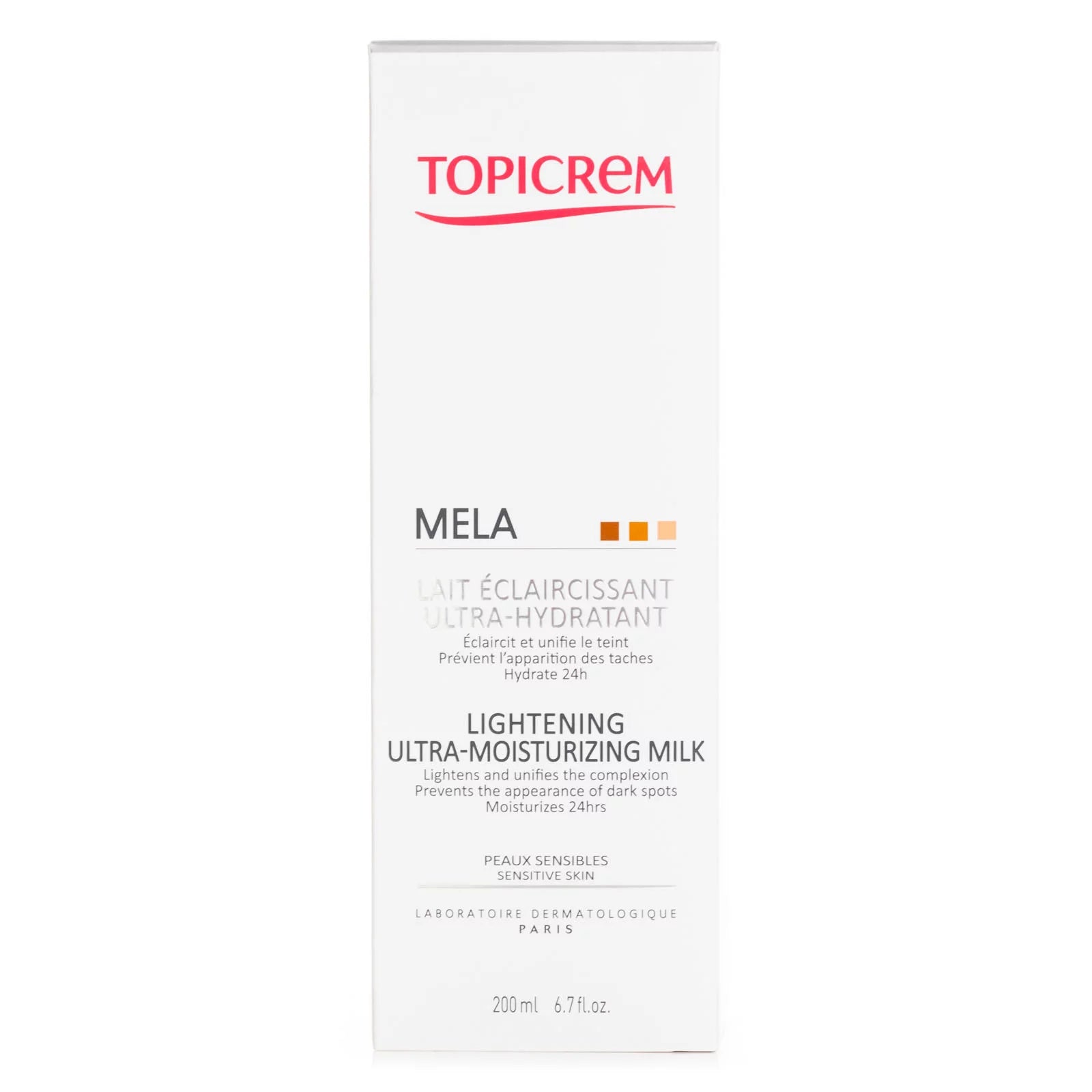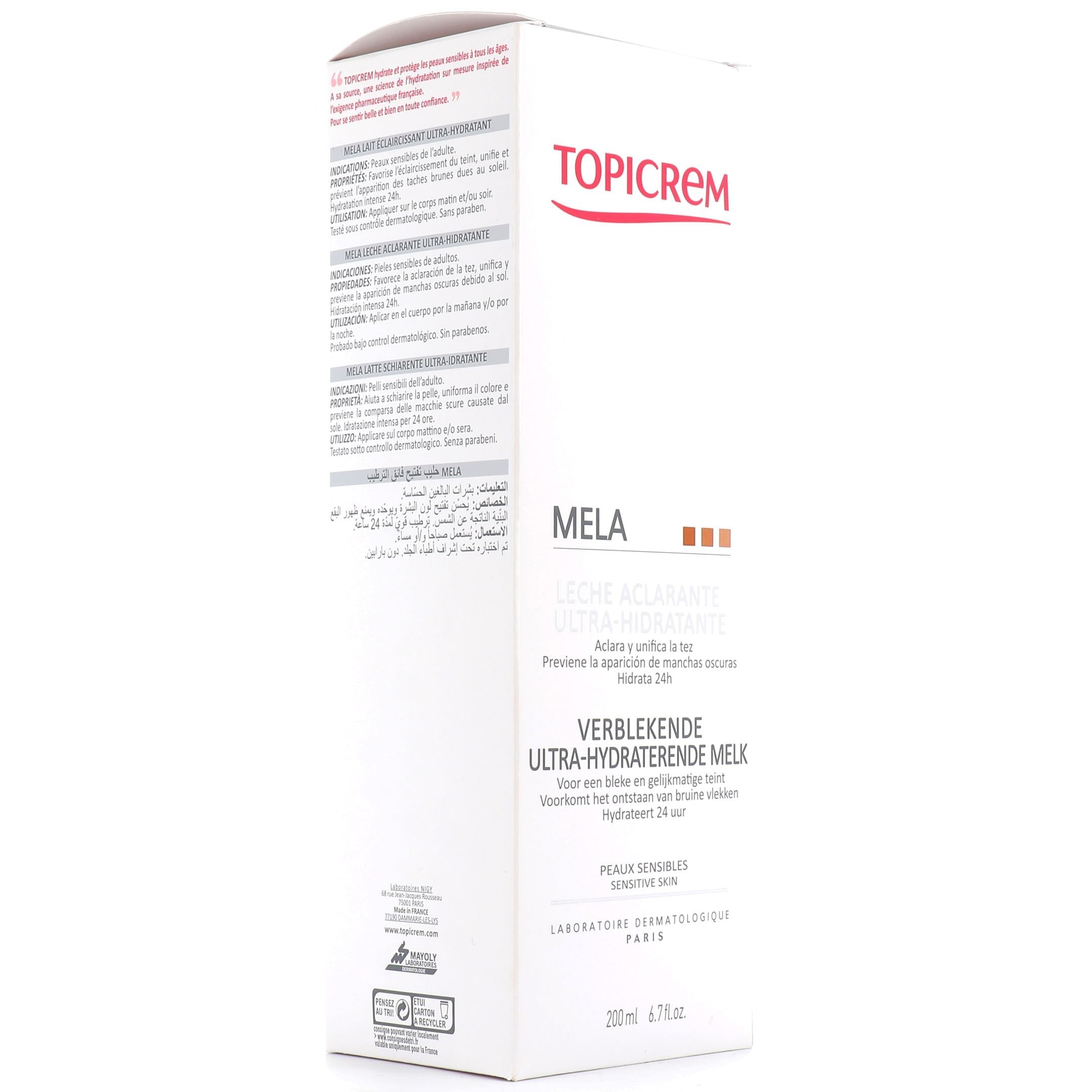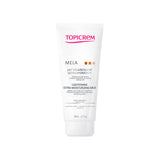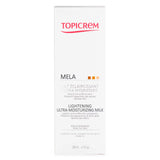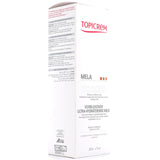 MELA Lightening Ultra-Moisturizing Milk
MELA Lightening Ultra-Moisturizing Milk - Sensitive Skin
MELA Ultra-Moisturizing Unifying Milk is a unifying body milk for sensitive skin. It effectively corrects all types of spots and prevents their appearance while intensely moisturizing for 24 hours*.
Its SPF15 protection protects the skin from UVA and UVB rays. The skin is unified and naturally radiant.
It is suitable for all phototypes and all types of spots with proven efficacy measured under dermatological control**: -19% number of spots and -27% coloration of spots on phototypes II to IV -40% number of spots and -53% coloration of spots on phototypes V and VI.
Its formula contains 86% ingredients of natural origin. It combines correction, anti-dark spot prevention and intense hydration thanks to reference dermatological ingredients. Formulated with glycerin for hydration, broad-spectrum UVA/UVB sunscreens, MELA complex [seaweed extract + niacinamide] and octadecenedioic acid to unify, correct and prevent dark spots.
Its fluid milk texture is non-sticky and non-greasy for easy application and rapid penetration. Its floral, powdery and musky fragrance brings a moment of well-being upon application.
Non-irritating, non-phototoxic.
*Instrumental test on 22 subjects. **Scoring - Clinical study under dermatological control on 47 subjects (37 phototypes II to IV and 10 phototypes V and VI) for 56 days."
Evens out the complexion
Corrects and prevents the appearance of spots
SPF15 protection (UVA/UVB)
Intense hydration 24h*
*Instrumental test on 22 subjects