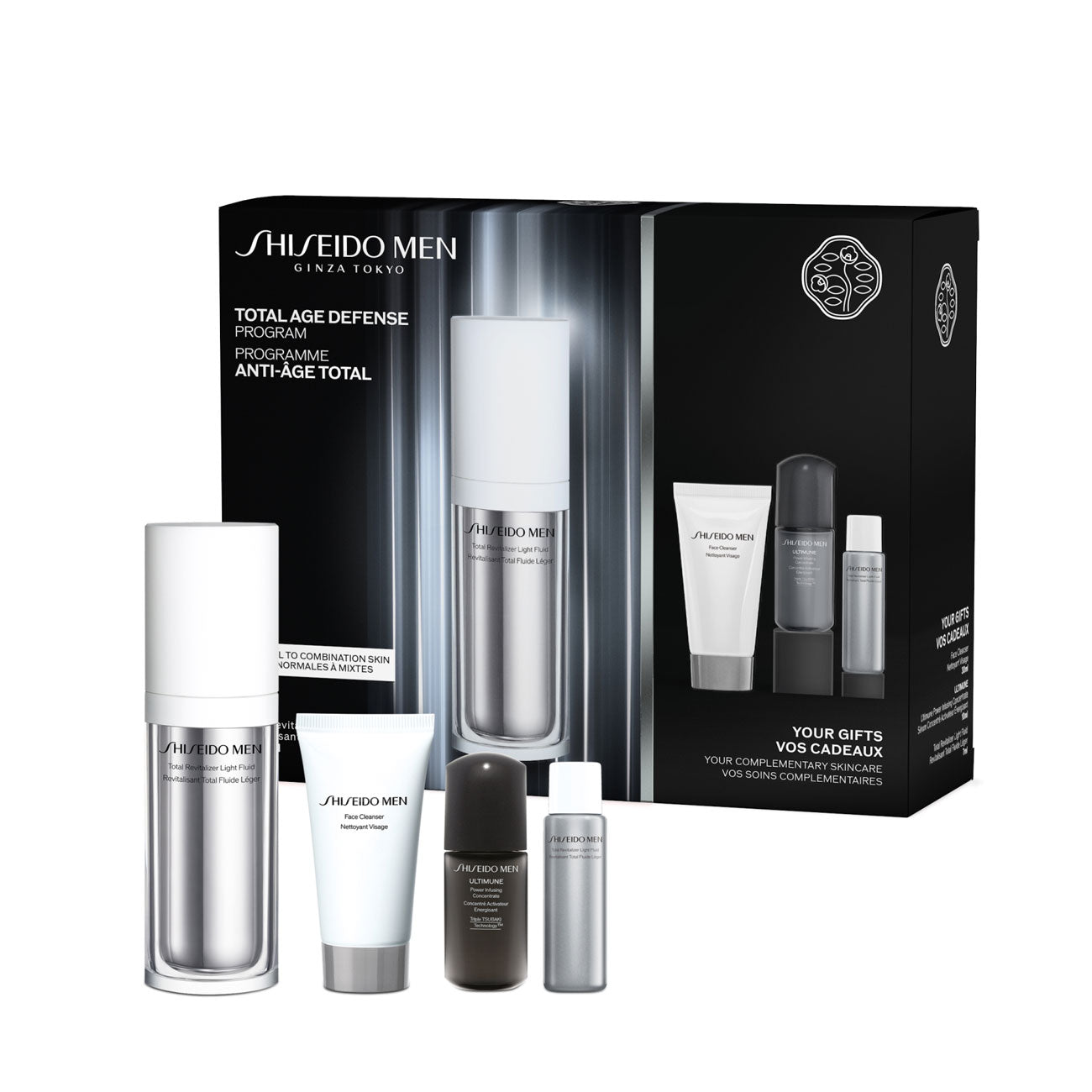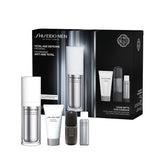 Total Fluid Light Conditioner Kit
Total Fluid Light Conditioner Kit
SHISEIDO MEN combines all the power of science in a line of practical treatments that promote harmonious aging of the skin and boost its luminosity.
SHISEIDO MEN Total Fluid Light Conditioner - 70ml
Improves the 5 main signs of aging on the skin: wrinkles, sagging, dullness, roughness and loss of firmness. Thanks to the Rice Bran technology, the skin is revitalized. Non-sticky texture. Penetrates quickly. 48 hours of hydration. The skin is durably revitalised.
SHISEIDO MEN Face Wash - 30ml
A 2-in-1 foaming cleanser that can also be used as a shaving foam to cleanse, refresh and revitalize the skin.
SHISEIDO MEN Ultimune Energizing Activating Concentrate - 10ml
Fights against the 3 weaknesses of male skin: internal defence, antioxidant power and resistance to damage. This multi-defense serum reduces fatigue and signs of aging with Triple TSUBAKI Technology™.
Visibly reduces fine lines, roughness and dryness. Provides 32 hours of hydration.
SHISEIDO MEN Total Fluid Conditioner - 7ml
The lightweight Total Fluid Conditioner travel size