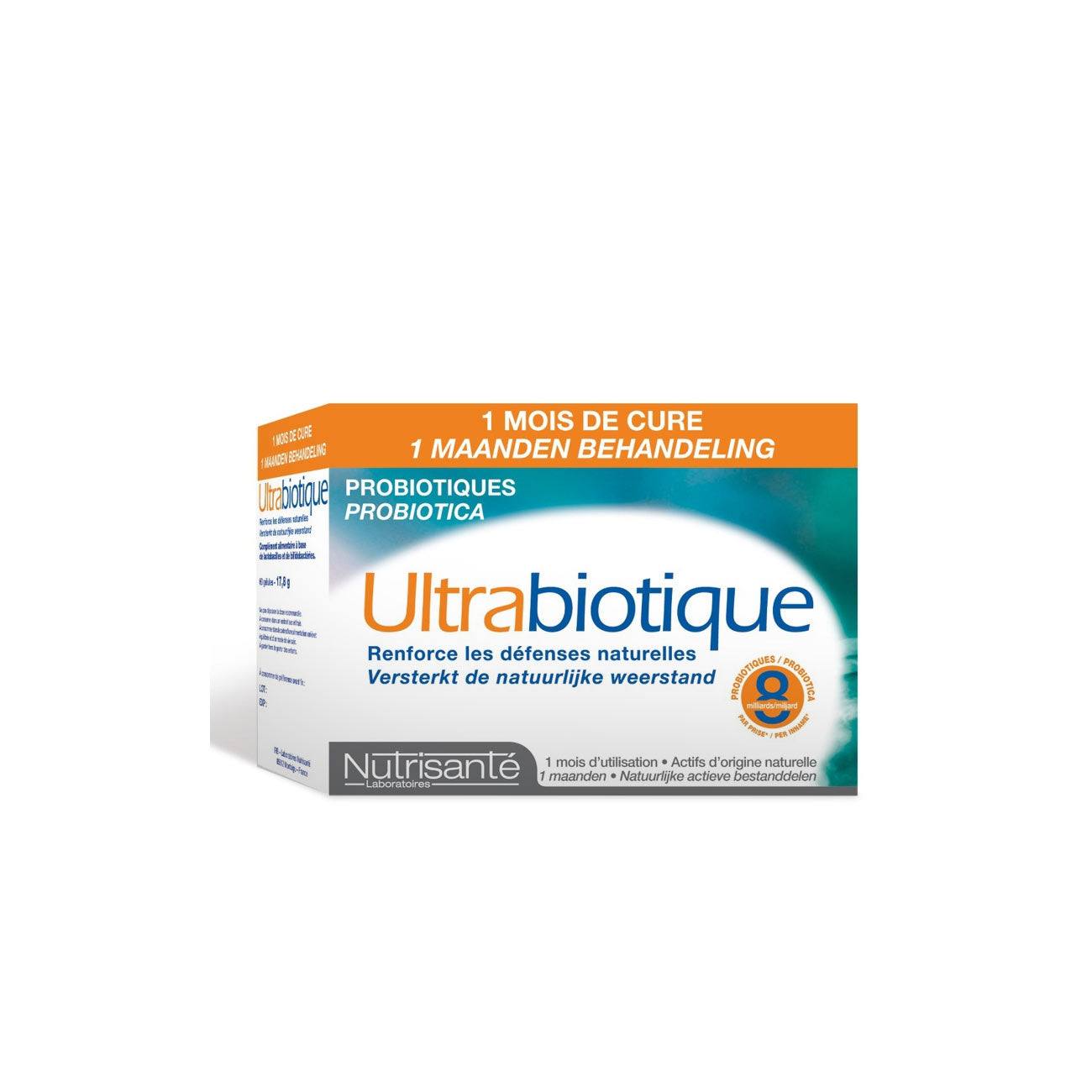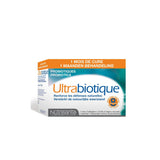 Ultrabiotique is a complex comprising lactobacilli and bifidobacteria : Lactobacillus acidophilus, Bifidobacterium lactis, Lactobacillus plantarum, Bifidobacterium breve which involves 4 billion live micro-organisms during production, equivalent to 8 billion strains for 2 capsules, recommended dose.
Furthermore, Ultrabiotique probiotics have been selected for their resistance to gastric acid, bile salts and their strong adhesion to intestinal cells.
Ultrabiotique is recommended in the following cases in particular:
when taking antibiotics,
unsatisfactory diet,
disrupted transit,
intestinal disorders in general,
Repeated stress (which promotes intestinal discomfort),
Travelling abroad.