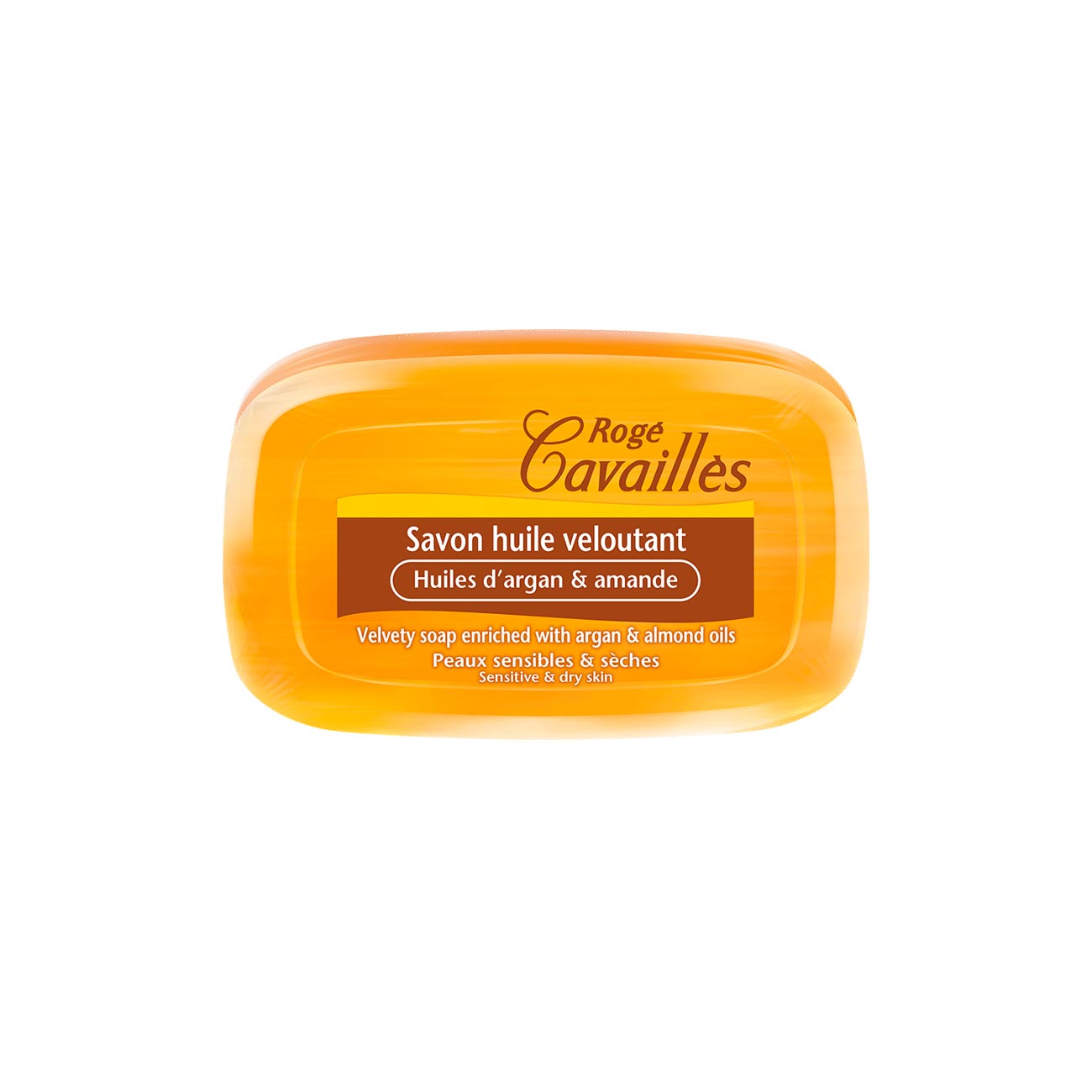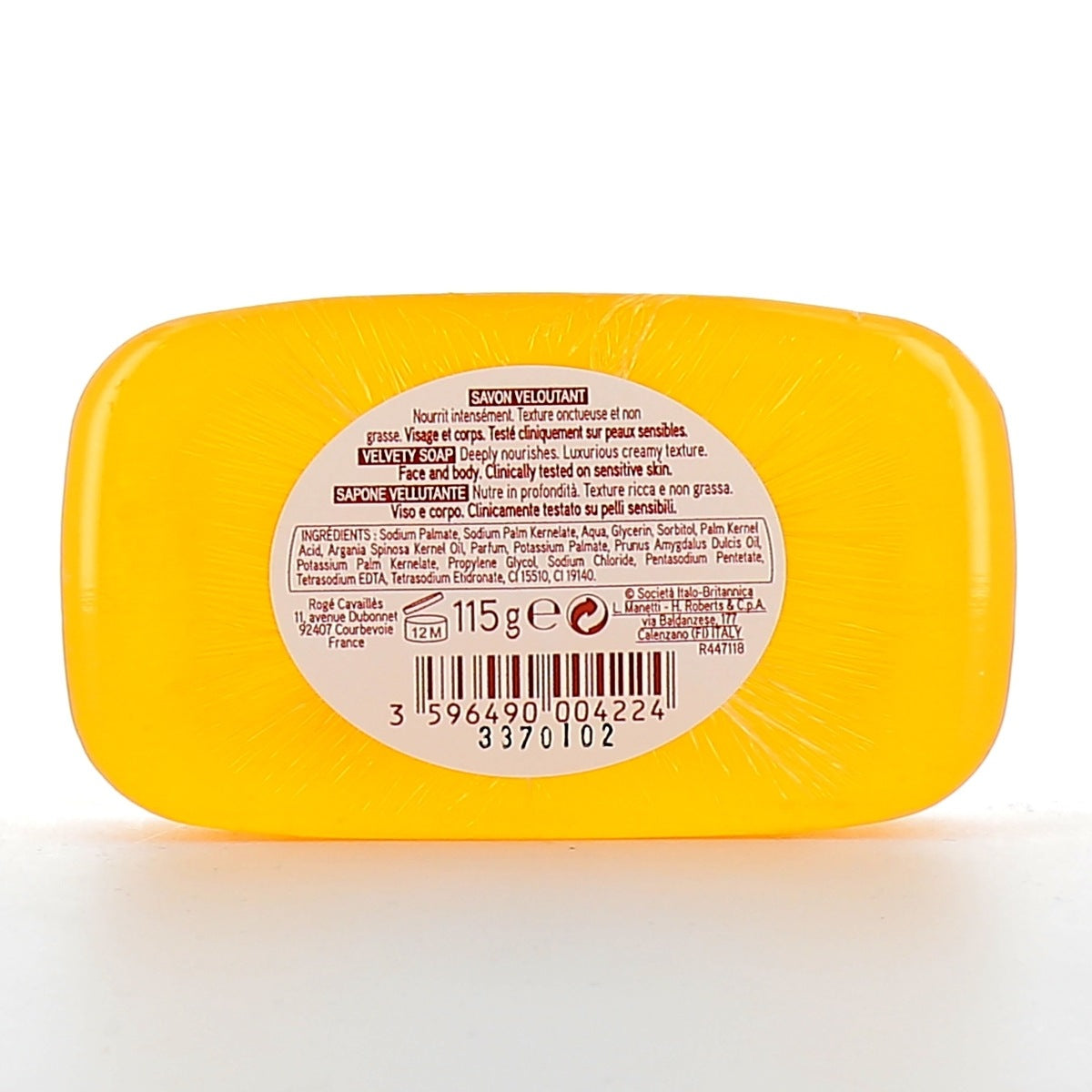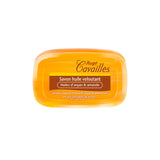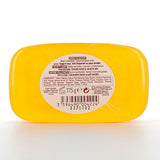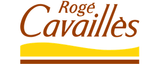 Velvety Soap Enriched with Argan & Almond Oils
The first ever oil soap for face and body invites you to enjoy a unique experience for the senses!
Our Velvety Soap enriched with almond and argan oils is perfect for bar soap fans who dream of enjoying a rich, enveloping lather that gently cleanses the skin.
It combines the virtues of nourishing argan and sweet almond oils to protect dry and sensitive skin and preserve hydration.
Its non-greasy formula leaves your skin moisturized, silky-smooth and delicately scented with a sweet oriental fragrance.