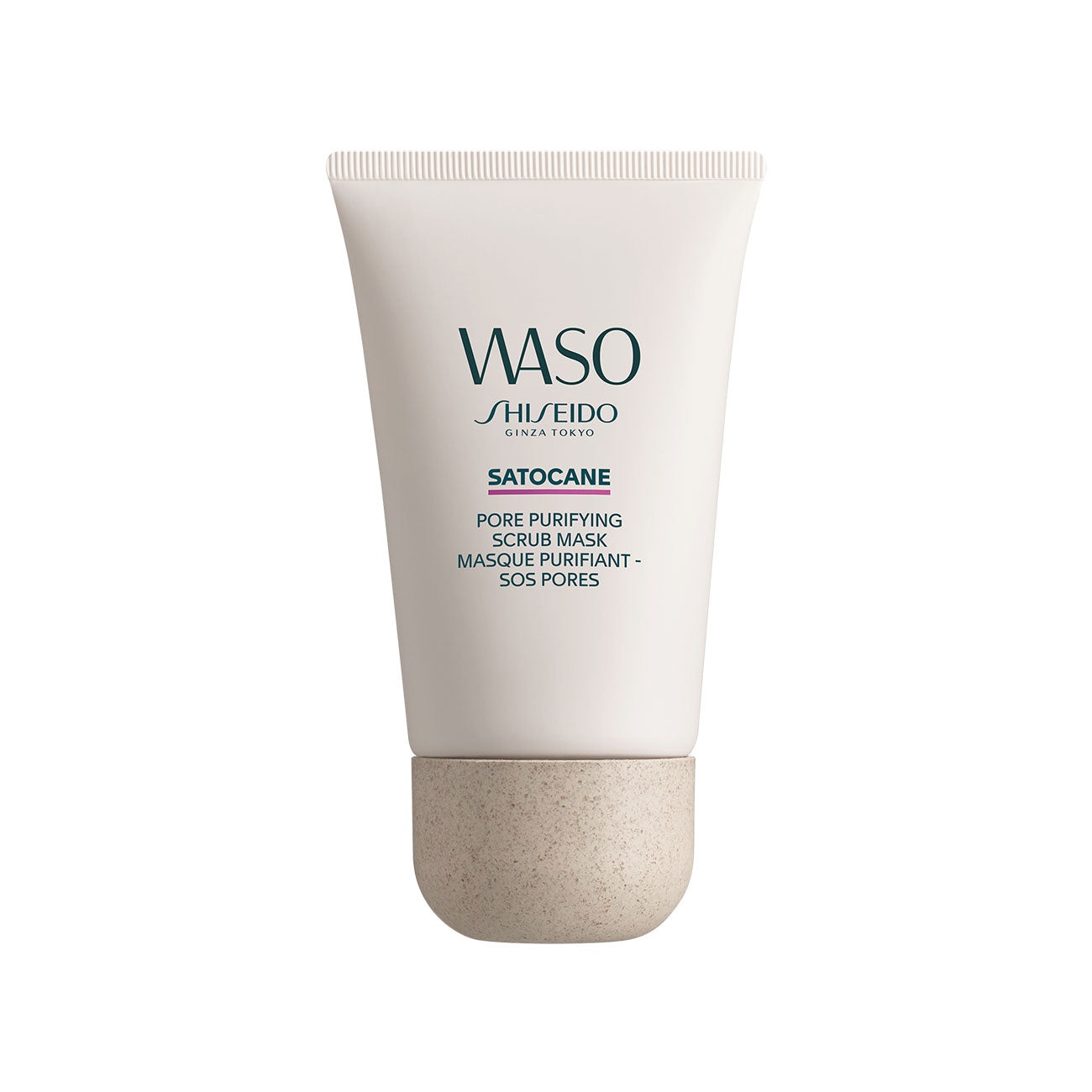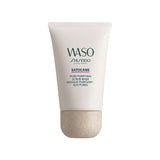 Waso SATOCANE Pore Purifying Scrub Mask
SATOCANE PORE PURIFYING SCRUB MASK
A deep pore purifying mineral clay mask that removes dirt and blackheads for poreless looking skin. Sebum-targeting Satokibi Sugarcane helps prevent clogs. Vegetal exfoliants micro-buff dead cells away, revealing skin that feels baby-smooth.
SATOKIBI Japanese Sugarcane
This tropical cane grows in Miyakojima and is a key ingredient in helping to prevent the degradation of sebum in skin, a main cause of clogged pores.*
*in vitro
FROM FARMERS TO YOUR FACE
Working directly with farmers from various regions of Japan rather than conventional large-scale suppliers allows us to ensure the traceability, freshness and potency of our ingredients while supporting local economies.
The power in each of these locally sourced ingredients is then harnessed by scientists to create nutrient-rich skincare with proven clinical efficacy.
OUR PROMISES TO YOUR SKIN AND TO NATURE
Clean Formula:
Created with high quality ingredients consciously selected for their skin benefits.
Vegan Formula:
Formulated without raw materials of animal origin/animal products and in line with Shiseido's animal welfare policy.
Water Saving Formula:
Formula contains water extracted from wasted apples.
Sustainable packaging:
Every material used in our packaging is selected consciously.
To reduce the usage of plastic, we use 30% upcycled rice husk for the outer cap.
SUPER INGREDIENTS
SATOKIBI, Japanese Sugarcane from Miyakojima
Japanese Satokibi Extract derived from Japanese sugarcane helps to prevent sebum degradation, a major cause of clogged pores*.
Japanese Shikuwasa Extract
This Japanese Shikuwasa extract is key for barrier support*.
Mineral Clay
Known as a vacuum-cleaner for dirt and impurities, the SATOCANE Pore Purifying Mask uses mineral clay to absorb excess sebum, give a matter finish and minimize the appearance of pores and blackheads.
Botanical Scrub
Instantly draws out impurities that clog pores to clear skin.
Betaine (vegetal exfoliant)
This gentle vegetal exfoliant helps to remove dead skin cells and promote skin's natural turnover without irritating skin.
**in vitro
Our innovation. Our research. Your results.
Provides an immediate detoxifying feeling after use and leaves skin feeling baby soft and free of impurities after 1 week**.
Immediately**
91% said it makes their skin feel detoxified.
98% said it did not crack on their skin.
After 1 week**
98% said it made their skin feel baby-soft.
96% said it absorbed excess oil, dirt and impurities from pores.
**Consumer test on 110 women ages 20-39