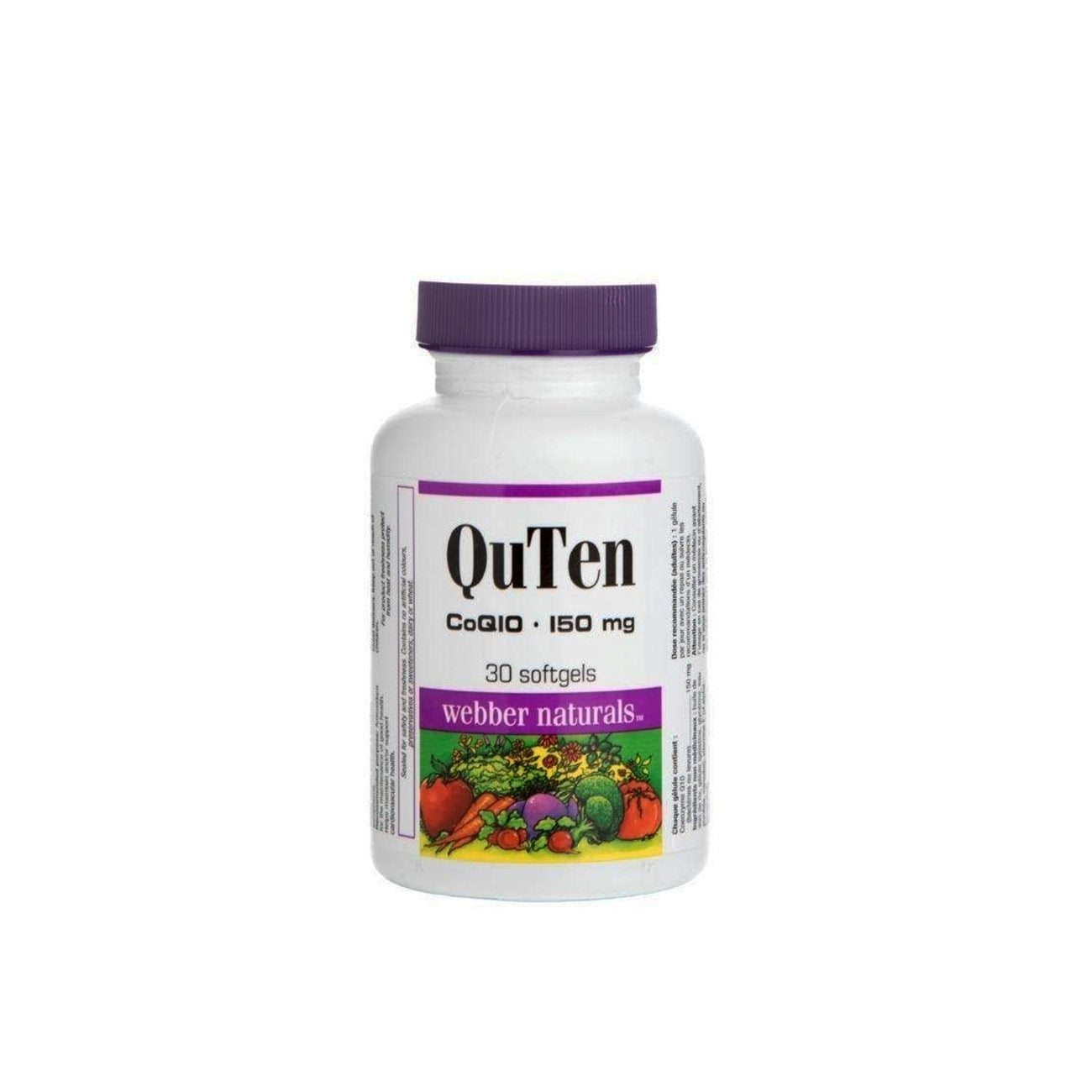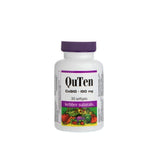 Webber Naturals 

Quten Coq10 30 Cap

Webber Naturals QuTen 30 Softgels Natural source of CoQ10 which enhances energy production within the cells and offers a powerful antioxidant protection against free radicals damage.
Improves cardiac function and is essential for patients taking Beta-blockers
Reduces statin-related myalgia
Improves cognitive function
Is effective prophylactic migraine therapy
Is essential for people over 40 years old (at higher risk of CoQ10 depletion)
Easy to swallow softgel and includes Rice Bran oil and Vitamin E for optimum absorption.
Natural product from Canada.
Contains no artificial colours, preservatives or sweeteners; no dairy or wheat.
Key components
Coenzyme Q10 (fermentation of bacteria or yeast) 150mg
Additional Ingredients Rice bran oil (lipid carrier)
Vitamin E (prevent recrystallization)
Indication
Improvement of cardiac and cognitive functions
Reduction of statin-related myalgia
Essential for patients taking Beta-blockers
Essential for people over 40 years old
Effective prophylactic migraine therapy
How to use
1 softgel daily or as directed by a physician.